Endeavor plans UFC-WWE tag team on global media deals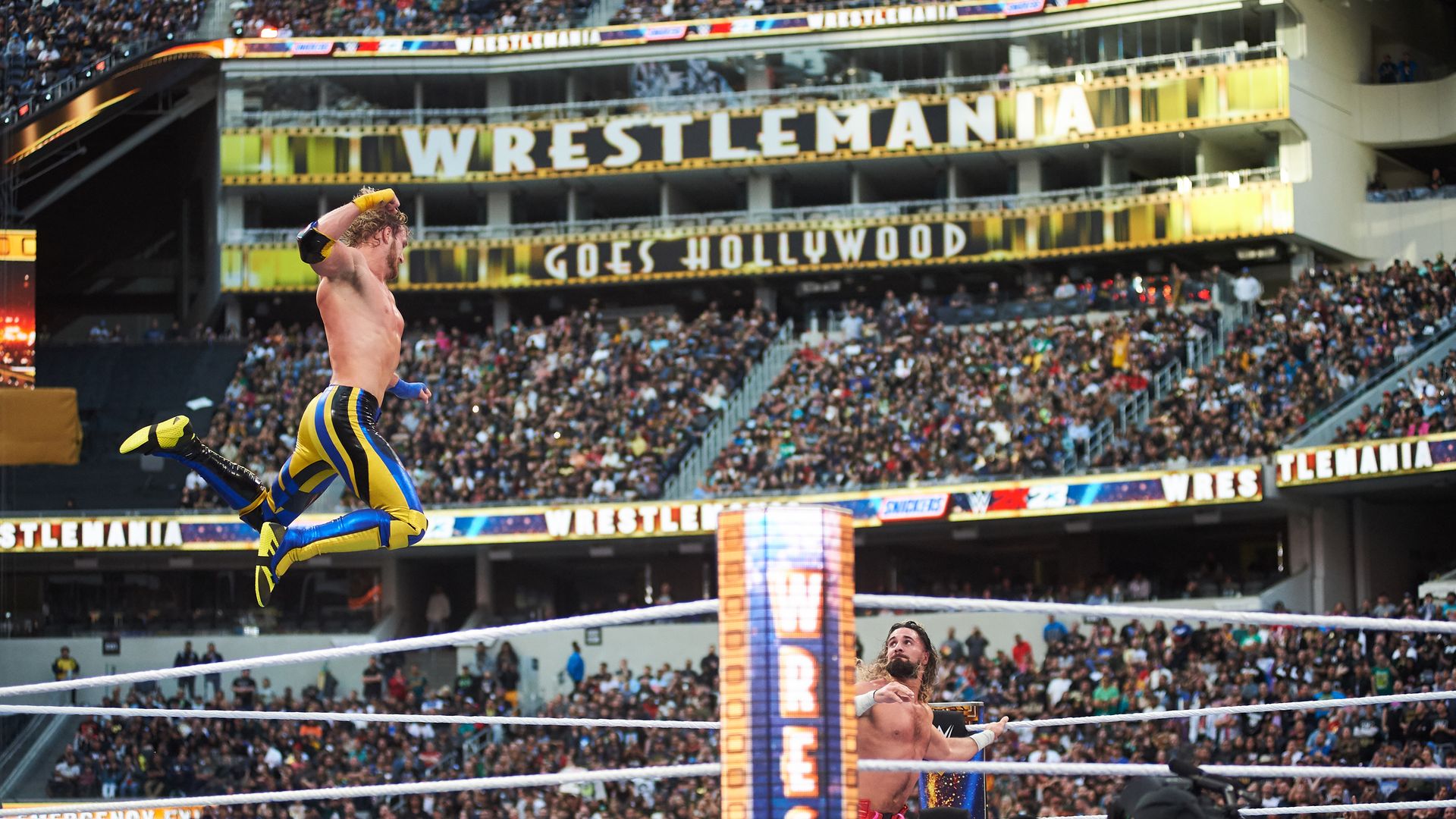 Endeavor plans to keep UFC and WWE separate in U.S. rights deals, but will leverage together when it comes to global rights deals, president and COO Mark Shapiro tells Axios.
Driving the news: Endeavor closed its acquisition of WWE Tuesday morning, combining it with UFC to form a new holding company, TKO Group (NYSE: TKO).
The stock opened at $100 a share and has been trading slightly above that level during its first day.
Shapiro will hold the president and COO title of the newly-formed TKO Group in addition to his Endeavor duties.
State of play: WWE's current linear TV rights deals with NBCUniversal and Fox Corp. expire next year, and its streaming deal with NBCUniversal's Peacock expires in 2026. UFC signed a five-year TV contract with ESPN in 2019 that was extended through 2025.
Those staggered deals and longstanding relationships with current rights holders make it more likely that the two will "probably go it alone" when it comes to domestic media deals, says Shapiro.
WWE president Nick Khan had previously told Axios they want to respect the wrestling company's three-decade relationship with NBCUniversal. "The most important thing is that NBC and Fox, from a WWE point of view, feel respected in the process," Khan said.
Yes, but: Internationally, Endeavor plans to use IMG — the sports and events management company that Endeavor bought in 2014 — to beef up WWE's global presence.
"All these global rights renewals will be powered by IMG ... they have been a true bellwether for the UFC in our renewals around the globe," Shapiro says. "We're going to apply that model to WWE and I think there's immediate opportunity as to where the WWE is significantly under monetized."
India is one market where they see an opportunity to improve, Shapiro adds.
Between the ropes: This is the first time that Vince McMahon, WWE's longstanding chief executive, won't be the decision maker for the organization he turned into a media giant.
In regards to McMahon's recent past, which included undisclosed payments towards settling sexual misconduct claims and a July federal search warrant and grand jury subpoena, Shapiro says he's not worried about having McMahon still being the public face of WWE.
"Whether he's actively involved day to day, or he steps back — what I hope would be a decade from now — he's just going to be in many ways identified with the company," he says. "What he's gone through over the last year and being cleared of, for the most part, is behind him."
Go deeper