Vince McMahon's legal issues could complicate WWE-UFC merger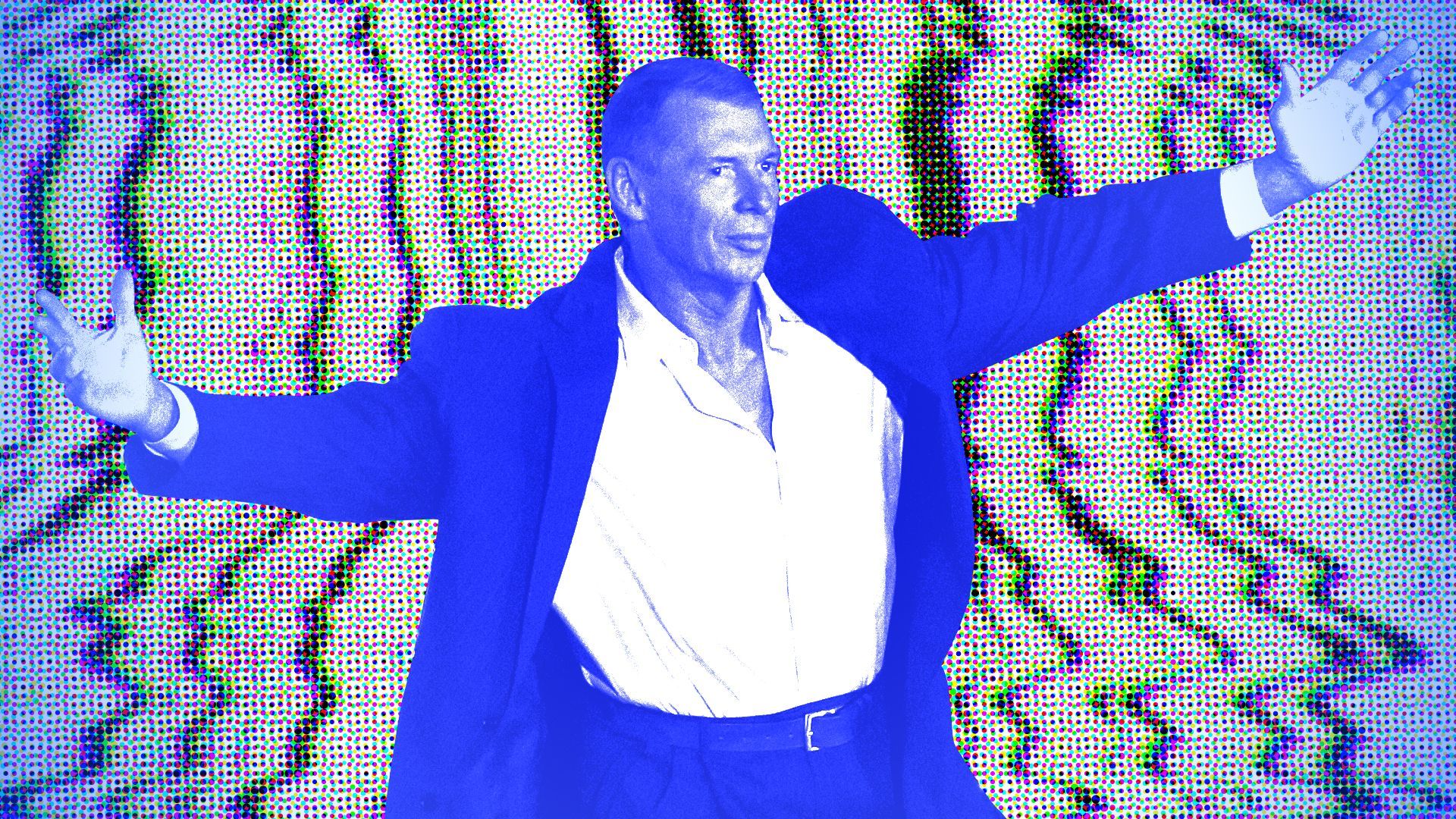 Vince McMahon could be the folding metal chair for Endeavor's plans to form a new sports entertainment giant that would merge the WWE and UFC into a publicly traded company called TKO.
Driving the news: WWE this week disclosed in an SEC filing that "federal law enforcement agents executed a search warrant and served a federal grand jury subpoena on Mr. McMahon."
It added that the company received "voluntary and compulsory" document demands related to the federal investigation.
The exact nature of the federal investigation remains unclear, and McMahon has not yet been charged with a crime.
Backstory: All of this relates to allegations that McMahon personally paid $14.6 million to four women affiliated with the company, in an effort to cover up sexual misconduct claims and/or infidelity.
McMahon "retired" as WWE's CEO when the payments came to light, and the company conducted an internal investigation that concluded late last year.
But McMahon, who remained WWE's controlling shareholder, returned early this year as executive chairman and launched a strategic review that culminated in the $9.3 billion sale agreement with Endeavor, which already owned the UFC. He's currently on medical leave, related to spinal surgery.
As part of the Endeavor deal, McMahon would become executive chairman of the newly formed company, TKO.
State of play: Endeavor and WWE received all regulatory approvals for their deal in June, and continue to say they expect the transaction to close by year-end.
WWE executives dodged a question about McMahon's legal situation during an earnings call this week, and don't be surprised if Endeavor execs do the same in their own earnings call next week.
The big picture: It's hard to imagine bankers are too excited about launching a road show for a company whose titular leader is under the tacit threat of criminal indictment.
Same goes for Endeavor execs like CEO Ari Emanuel, although this is the bed they made when agreeing to McMahon's terms despite already knowing about the payouts and a government investigation (albeit before the subpoena).
Perhaps Endeavor had no choice on giving McMahon the exec chair role, if it wanted him to vote his 38.6% stake in favor of the deal. Maybe it decided that if a founder like McMahon is involved at all, the title itself is irrelevant, so they might as well let him have it. Or maybe Endeavor convinced itself that a 77-year-old with health issues won't stick around too long anyway.
The bottom line: McMahon causing headaches was as predictable as Hulk Hogan rallying to beat the bad guy. If the market demands change, don't be surprised if Emanuel and lieutenant Mark Shapiro find ways to push McMahon closer to the executive exit.
Go deeper