Gen. Milley: Putin has turned to North Korea with "tin cup in hand"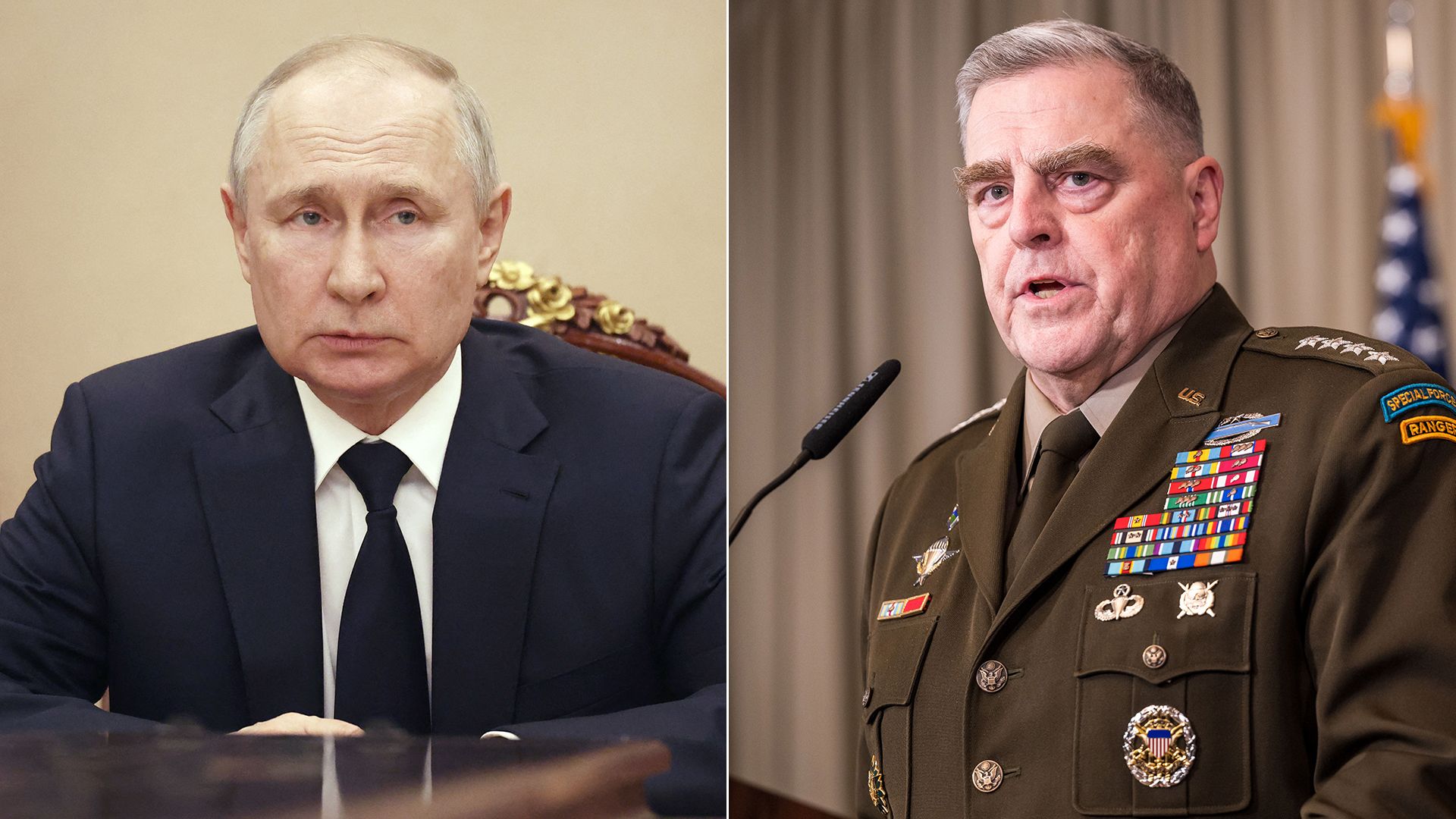 Russian President Vladimir Putin has turned to North Korea "with a tin cup in hand" for aid in its war on Ukraine, the U.S. Joint Chiefs of Staff chair told ABC News in an upcoming interview.
The big picture: Gen. Mark Milley's comment comes amid spiking U.S. concern over deepening military ties between Russia and North Korea as Pyonyang state media reports that North Korean leader Kim Jong-un is en route to the Kremlin in his armored train.
What he's saying: "It looks to me as if Putin has gone to North Korea with a tin cup in hand asking for for weapons, munitions and support, which is an inverse of their previous relationship," Milley said in a clip from the interview that's scheduled to air Sunday.
Meanwhile, White House national security adviser Jake Sullivan warned North Korea last week that it would face consequences if it supplies Russia with arms.
Sullivan said they'll "pay a price for this in the international community."
Go deeper.. Putin's war: A year of miscalculations
Go deeper