U.S.: North Korea "will pay a price" if it supplies arms to Russia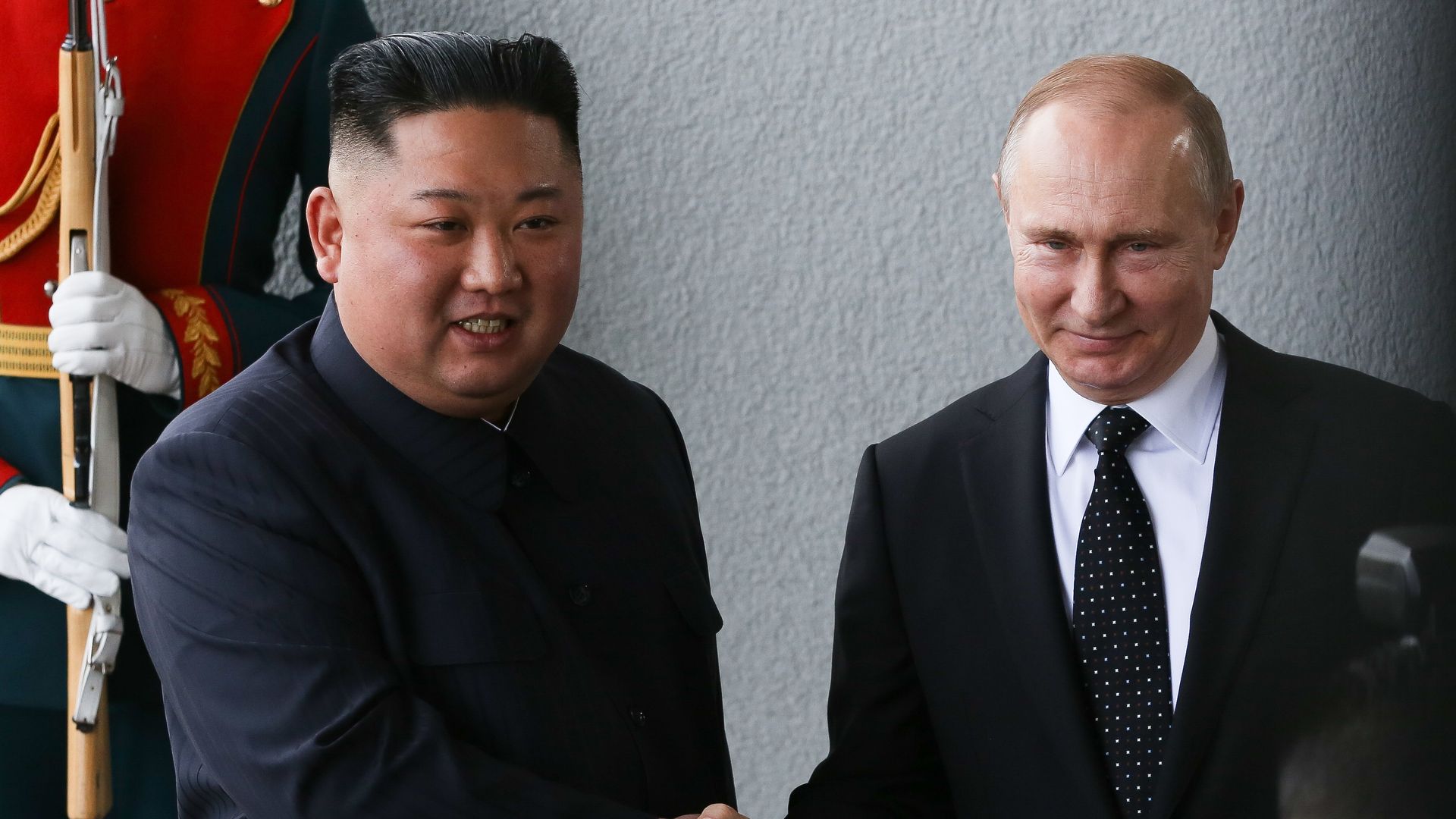 White House national security adviser Jake Sullivan warned North Korea on Tuesday it would face consequences if it supplies Russia with arms for Putin's war on Ukraine.
Driving the news: Sullivan said at a briefing that discussions between officials in Pyongyang and Moscow on providing Russia's forces with military support were "actively advancing," including North Korean leader Kim Jong-un holding perhaps "in-person leader-level discussions" with his Russian counterpart Vladimir Putin.
What they're saying: "Providing weapons to Russia for use on the battlefield to attack grain silos and the heating infrastructure of major cities as we head into winter to try to conquer territory that belongs to another sovereign nation, this is not going to reflect well on North Korea," Sullivan said at the White House briefing.
"They will pay a price for this in the international community," he added, without elaborating further on what such penalties might entail.
Of note: Sullivan said the U.S. had imposed "specific, targeted sanctions to try to disrupt any effort to use North Korea as a conduit or as a source for weapons going to Russia" as recently as mid-August.
American officials continued to convey privately and publicly Pyongyang's "publicly stated commitments that they're not going to provide these weapons," he added.
Go deeper