Why Alaska celebrates Halloween in September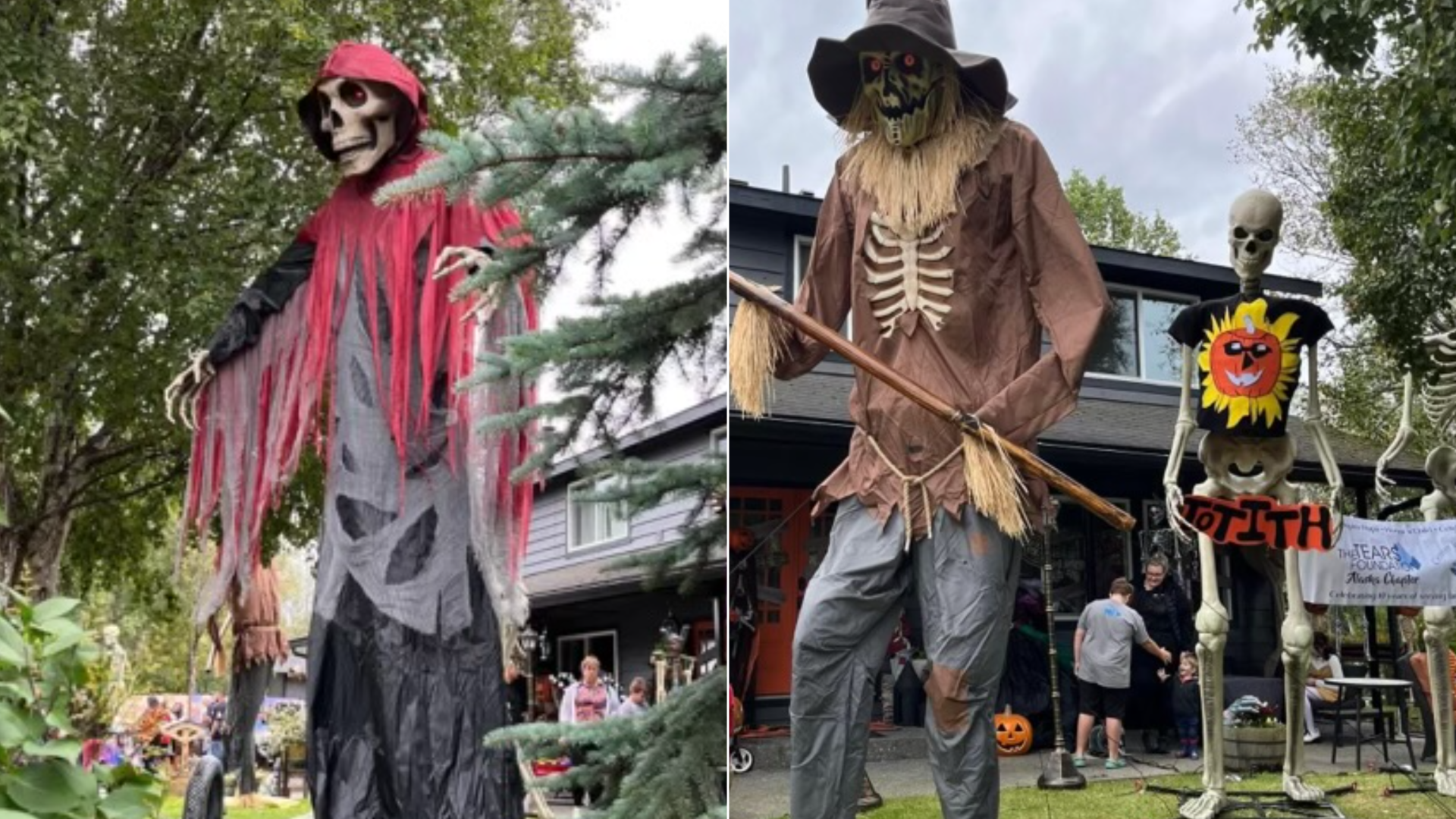 Halloween came early for thousands of families in Alaska, complete with candy and 12-foot skeletons.
Why it matters: Kids usually frozen out by frigid temperatures were able to get away with not wearing snowsuits on top of their costumes.
Zoom in: Sunday was Trick or Treat in the Heat, an early Halloween event held in September before the weather dips below freezing and snow blankets the ground.
The event, officially known as the Ian Robbins Memorial Trick or Treat in the Heat, brought more than 6,300 trick-or-treaters spread across 11 participating neighborhoods, Sean Robbins told Axios.
It's also an annual block party for many neighborhoods in Anchorage, the state's most populated city, along with Wasilla and Palmer.
Some homeowners go all out for the event, like fifth-generation Alaskan Nicole Sheldon, who this year had seven 12-foot decorations in front of her house with smaller skeletons too.
Besides having lots of candy, Sheldon served hot dogs and had a firepit where kids made s'mores.
Not counting the decorations cost, she estimated spending around $2,500 on the event and told Axios over 1,000 people stopped by Sunday.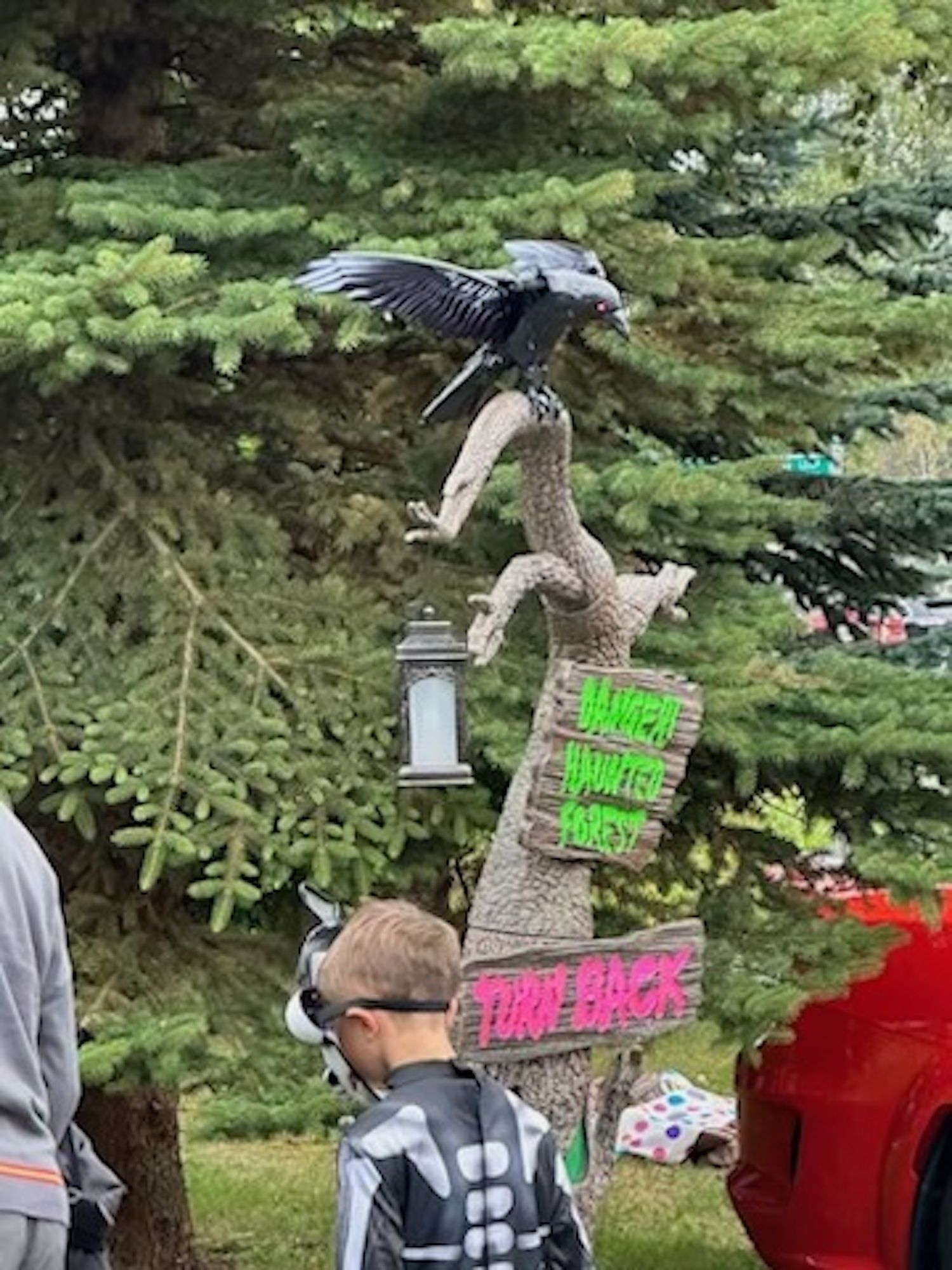 Zoom out: Despite the name, it wasn't hot in Alaska Sunday, with a low of 42 degrees and a high of 52, per Weather.com.
"It's a whole lot more fun than doing it in October," Sean Robbins said, "because typically October weather it's just starting to snow — it's cold and miserable."
Flashback: Trick or Treat in the Heat began in 2005 to give 5-year-old Ian, who was terminally ill, a chance to experience his last Halloween in his Anchorage neighborhood.
It's now a fundraiser that has moved the spooky holiday earlier and raised nearly $600,000 for charity, Ian's parents Sean Robbins and Joyce Durcanin-Robbins told Axios.
"There's some alchemy about this event that just draws people in, that just resonates with folks," Durcanin-Robbins said, noting that for some it's a love of Halloween, but that most people know someone who has used one of the charities.
Yes, but: Even if it's cold and miserable on Halloween, many Alaskans will still trick-or-treat, Sheldon said, adding she'll have coffee brewing for parents.
More from Axios:
Go deeper