Fast-food chains under fire for false advertising claims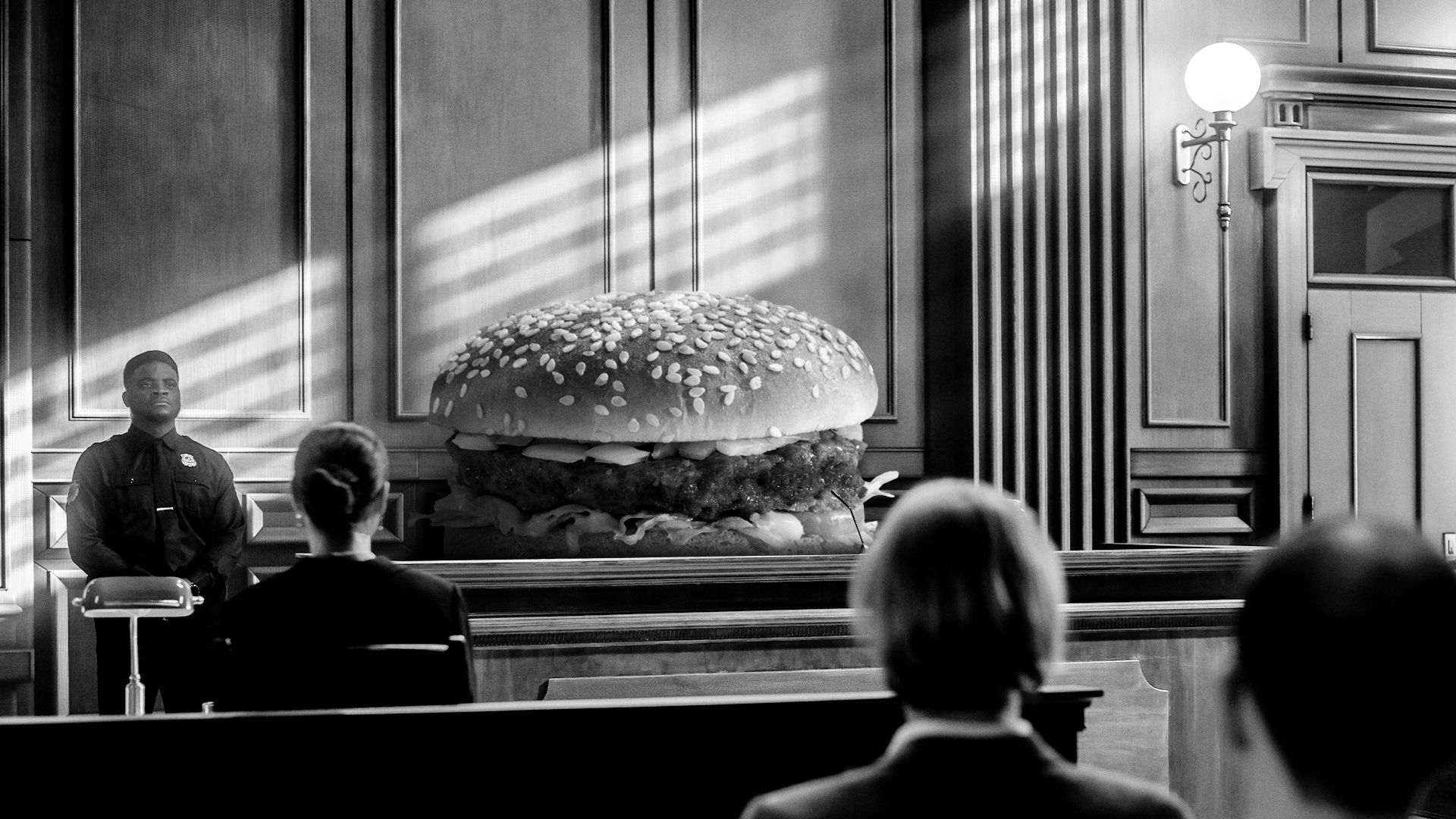 Fast-food chains are feeling the heat from false advertising lawsuits claiming their food doesn't match ads or photos on the menu board.
Why it matters: Consumer advocates point to shrinking portion sizes and overzealous marketing teams. The food industry says lawyers are egging on litigious customers.
The big picture: In the first half of the year, 101 class action lawsuits were filed against food and beverage companies compared to 19 in 2008, according to data from Perkins Coie, a law firm that tracks class action suits.
What's happening: U.S. District Judge Roy Altman last week ruled that a lawsuit against Burger King could move forward but dismissed claims based on TV and online ads.
The lawsuit claims that the advertisements and photos on store menu boards show burgers that are about 35% larger than the burgers plaintiffs purchased.
Meanwhile, Taco Bell was sued in July over claims its Crunchwraps and Mexican pizzas allegedly contain only half as much filling as advertised.
McDonald's and Wendy's are defending against a similar lawsuit, Reuters reported.
Each lawsuit seeks at least $5 million in damages.
What they're saying: Anthony Russo, an attorney for the Burger King plaintiffs, told "Good Morning America," that his clients "aren't looking to get $5 million dollars because they bought a hamburger that didn't look like what they were advertised."
"The consumers really want to bring about change," Russo said, adding they want to be "truthfully what their choices are."
Burger King, which is owned by Restaurant Brands International, told Axios the plaintiffs' claims were false.
"The flame-grilled beef patties portrayed in our advertising are the same patties used in the millions of Whopper sandwiches we serve to Guests nationwide," Burger King's statement said.
Burger King Whopper suit could lead to more cases
For every lawsuit that is filed, there are dozens of demand letters and cases that are settled, Pooja Nair, a partner with the California-based law firm Ervin Cohen and Jessup, told Axios.
The Burger King case making it this far stage means more cases will come, Nair said.
Yes, but: Nair, who represents food and beverage companies, said the rise in lawsuits isn't because of "an increased surge of interest from plaintiffs who are independently choosing to file lawsuits."
"It's that these firms that have experience in this field are seeing some success, increasing their resources and filing more lawsuits," Nair said.
Nair argues that plaintiffs' lawyers are the only people who benefit from these cases. When a settlement is reached, consumers often get a small amount that the majority of eligible people don't claim.
Shrinkflation, which has led businesses to cut the size of products or portions because of inflation, is also leading to more lawsuits.
"Unfortunately, many businesses make these changes without consulting their marketing department or updating their menus to represent new portion sizes and ingredients," Texas attorney Ben Michael told the AP. "This leaves them open to the kinds of lawsuits we've been seeing more of."
What we're watching: Whether the increase in lawsuits and legal fees leads restaurants to hike prices.
"It's just a really overly litigated area and there's no benefits to consumers," Nair said. "The only thing that happens is products get more expensive."
More from Axios:
Go deeper