Burger King faces lawsuit over size of the Whopper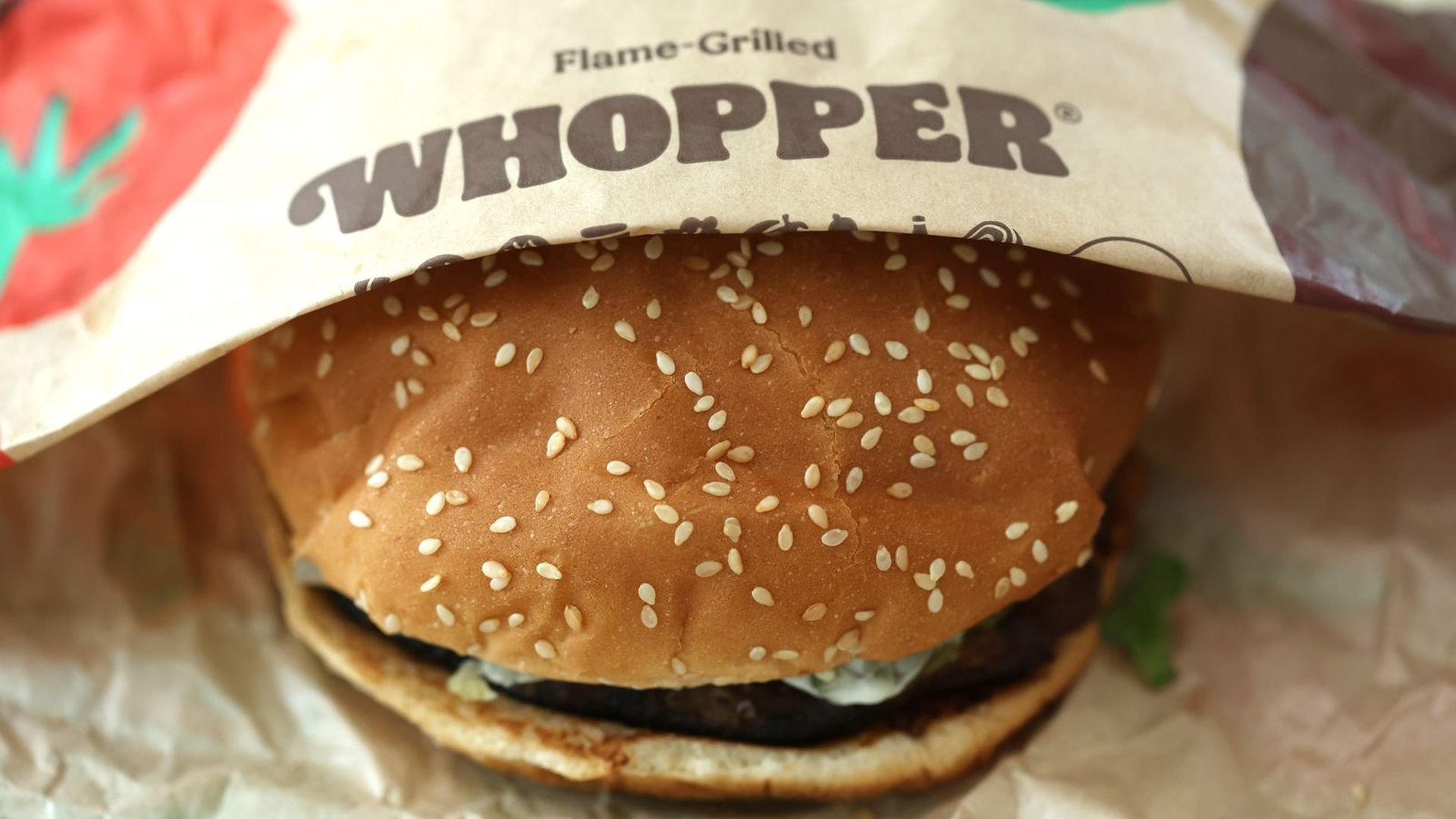 Whether the Whopper is whopping enough is the subject of a proposed class-action lawsuit in a Miami federal court.
Driving the news: It's the latest in a long string of false advertising lawsuits that consumers have filed against fast-food restaurant chains claiming the food doesn't match the ads or menu boards.
Consumers filed at least 200 class action lawsuits between 2020 and 2022 over false advertising in food products, per QSR magazine.
What's happening: U.S. District Judge Roy Altman last week ruled that Burger King "must defend against a claim that its depiction of Whoppers on in-store menu boards mislead reasonable customers, amounting to a breach of contract," Reuters reported.
Burger King, which is owned by Restaurant Brands International, says it's not required to make burgers that look "exactly like the picture."
The judge said it was up to jurors to "tell us what reasonable people think" and dismissed claims based on TV and online ads.
Our thought bubble: This bears a resemblance to the infamous case in which customers accused Subway's footlong subs of not being a foot long.
It's also similar to the Subway lawsuit that alleged the chain's tuna over tuna was not "100% tuna" but a "mixture of various concoctions." That lawsuit was dismissed in July.
Meanwhile, Taco Bell was sued last month in New York over claims its Crunchwraps and Mexican pizzas allegedly contain only half as much filling as advertised.
McDonald's and Wendy's are defending against a similar lawsuit in the Brooklyn, New York federal court, Reuters reported.
Each lawsuit seeks at least $5 million in damages.
More from Axios:
Go deeper