Trader Joe's plagued by recalls and quality control concerns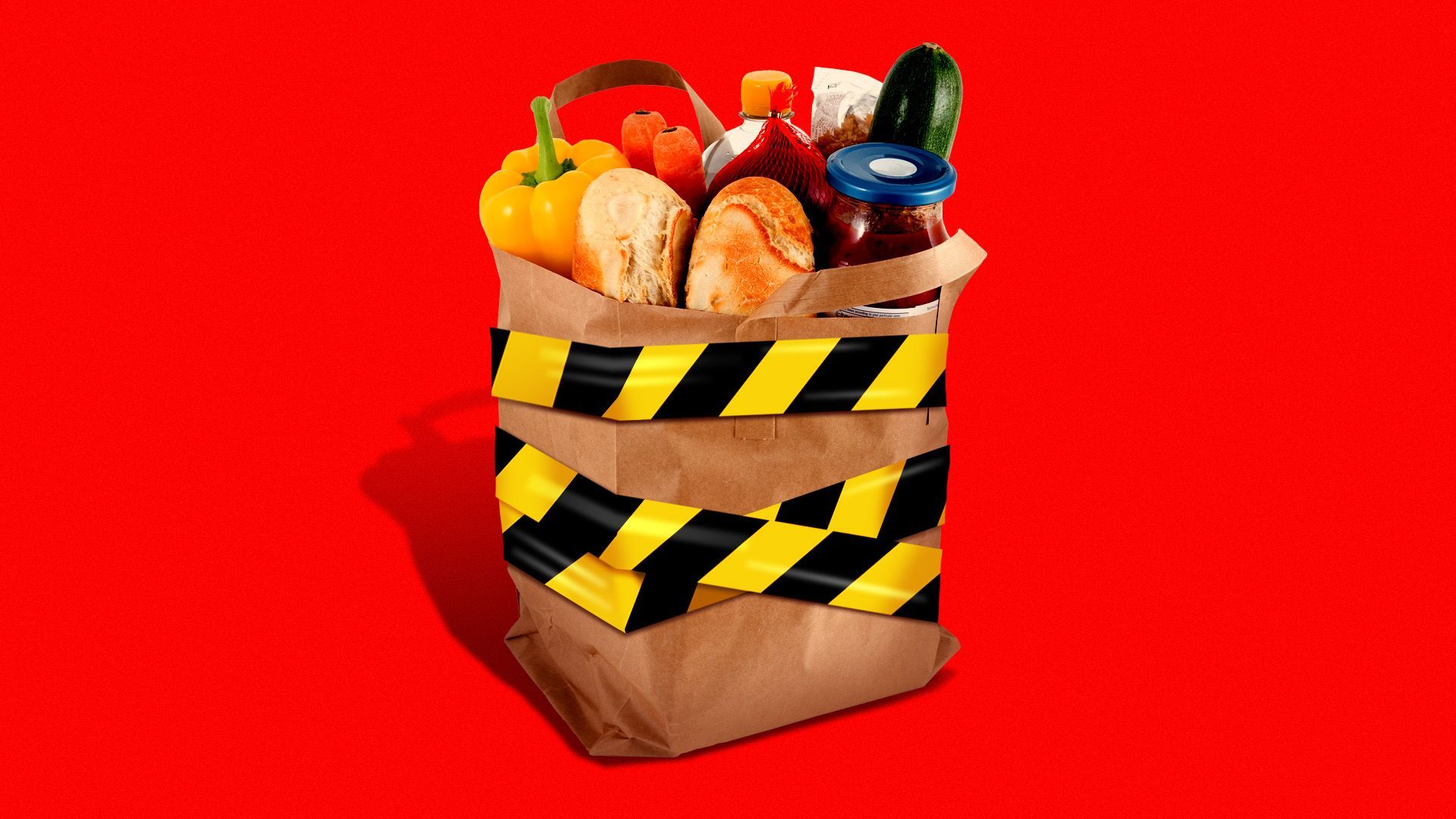 It's been a summer of recalls at Trader Joe's with six products pulled in five weeks for possible contamination ranging from rocks, insects, metal and undeclared milk.
Why it matters: The high number of recalls raises concerns over quality control in the retailer's supply chain, food safety lawyer and advocate Bill Marler told Axios.
"Frankly, in 30 years of doing this kind of work, I do not recall one store recalling so many items in such a short period of time," Marler said.
What's happening: Trader Joe's is urging consumers not to eat the recalled products and has put out a string of recall notices on its website.
Context: Trader Joe's spokesperson Nakia Rohde said in a statement to Axios that the company errs on the side of caution and is proactive in addressing issues.
"We voluntarily take action quickly and aggressively — investigating potential problems and removing a product from sale if there is any doubt about its safety or quality," Rohde said.
"We don't wait for regulatory agencies to tell us what to do or only communicate what is required by the FDA," Rohde said.
Meanwhile, Rohde said the "close timing of these recalls is coincidental."
"We have a close relationship with our vendors. We will never leave to chance the safety of the products we offer," Rohde said.
"We pull the product from our shelves as soon as we are aware of an issue," Rohde said. "Once we understood the issue we notified our customers."
Yes, but: It's not just Trader Joe's. There has been an increase in food contamination cases, said Angela Fernandez, vice president of community engagement at GS1 US, a nonprofit standards body working to improve supply chain traceability and data sharing.
So far this year, there have been more than 170 recalls, Fernandez said.
"Products with contamination issues should never even reach the shelf," Fernandez told Axios.
Of note: In 2022, 25 of the nearly 300 food recalls in the nation occurred because of "foreign materials" in the food, according to a U.S. PIRG Education Fund analysis.
More from Axios:
Go deeper