Maui lifting most tourism restrictions next month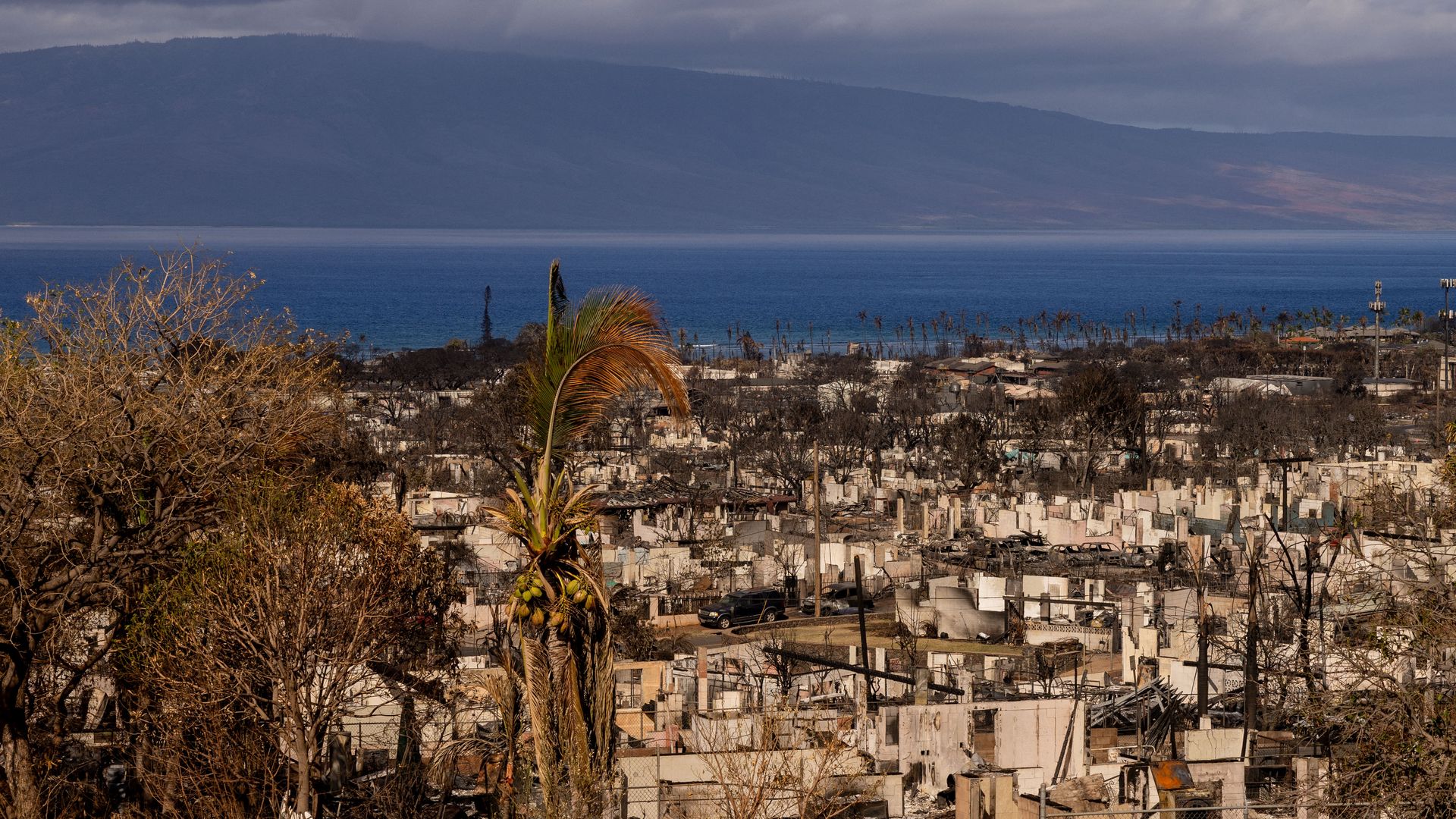 Most tourism restrictions on West Maui are set to end next month following Hawai'i Gov. Josh Green's Emergency Proclamation signed Friday.
Driving the news: Beginning Oct. 8, guidance discouraging nonessential travel to West Maui will be discontinued, according to the proclamation.
Hawai'i officials had discouraged tourism to Maui's impacted areas as search crews and relief efforts were underway following an intense wildfire that killed at least 115 people.
Green said 66 people remain unaccounted for as of Friday, a significant drop from earlier reports.
Tourists have previously been encouraged to visit parts of the island that were not impacted by the wildfire, though hotels on the northwestern coast temporarily stopped accepting or honoring reservations.
Areas set to reopen include Kaʻanapali and Kapalua, two beach resort towns where a large portion of the island's hotel rooms are located. Lahaina, the historic town decimated by the wildfire, will not be open and traffic will be prohibited, Green said last week.
The big picture: Tourism in Maui, which serves as an economic backbone for the area, declined after officials strongly discouraged nonessential travel following the devastating wildfires in August.
"The passenger count to Kahului Airport decreased by more than 70 percent after the tragedy from 7,000 a day to 2,000 a day," according to a statement Wednesday from Hawai'i's Department of Business, Economic Development & Tourism.
The department said losses from businesses closing and visitor expenditures have had a combined total of approximately $11 million each day since Aug. 9.
Unemployment claims in Maui jumped significantly, beginning with an average of 130 cases per week before the wildfires erupted, to 2,705 cases in the third week after the wildfires.
Go deeper: How Maui is rebuilding its communities and economy after devastating wildfires
Go deeper