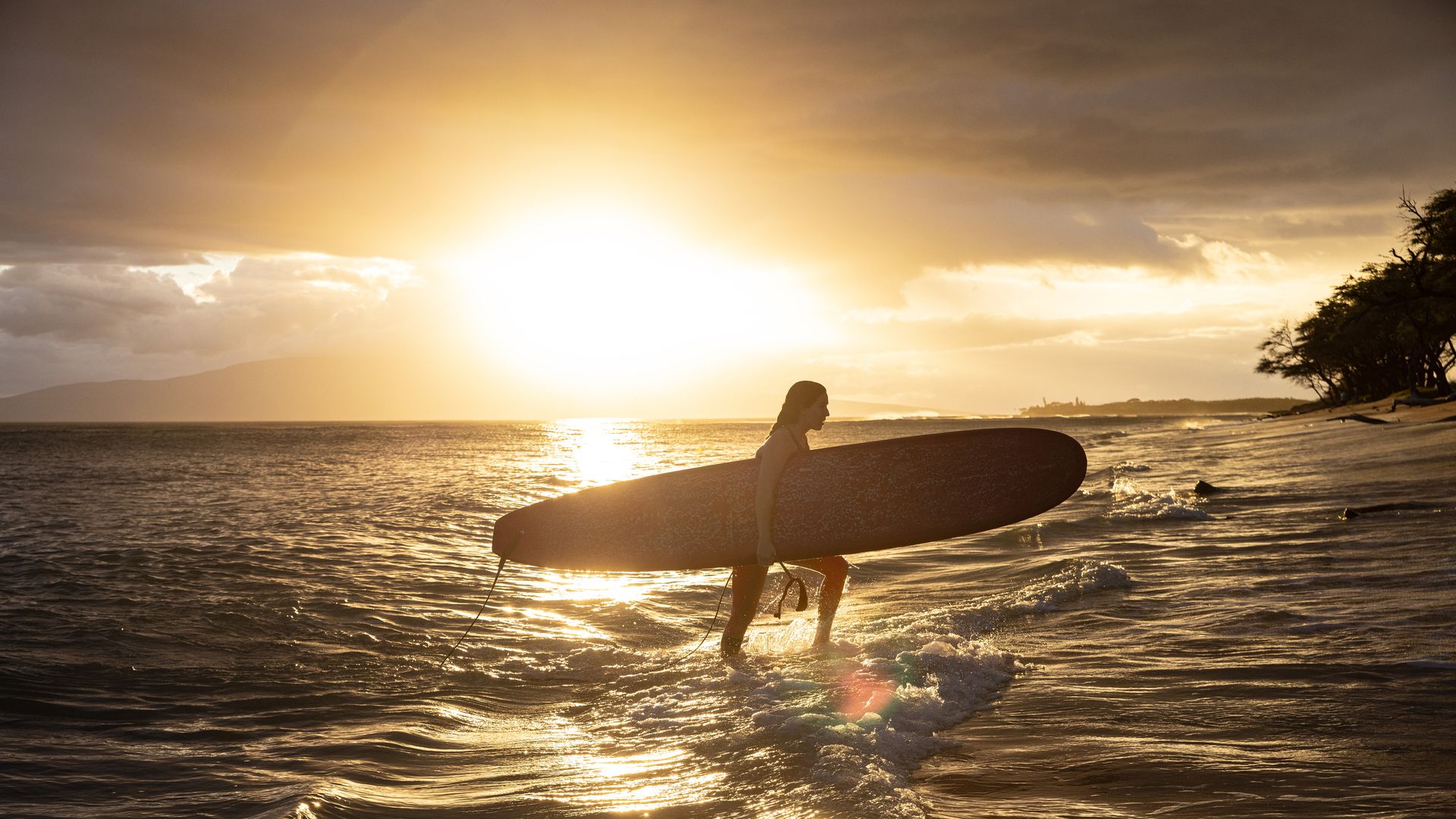 From a tragedy, sometimes an awakening is born.
That's what's happening in Maui, where raging wildfires took out the entire town of Lahaina within hours.
The death toll stands at 115, and hundreds are still unaccounted for. More than 2,000 buildings burned and more than 6,000 people were displaced.
The community asks: Where do we go from here?
Why it matters: Now that everything is gone and must be rebuilt, local residents are examining the bigger picture — the balance between locals and tourists, the infrastructure that was supposed to support them, and how to honor the history of what was once the capital of the former Hawaiian kingdom.
What they're saying: "People and land are one and the same, and so the health of our land equals the health of our people," Michelle Kauhane, the chief impact officer at the Hawaii Community Foundation, told ABC News.
The foundation is raising funds and providing direct aid to Maui residents. She said the tragedy was an "eye opener" about the state of the land and its resources.
Zoom in: On an island where the average home costs over $1 million, the fire adds urgency to easing a housing crisis that was already squeezing out many longtime residents. ​​
"This is an opportunity for our government to step in and make right by the people who have been wronged for so long," Keani Rawlins-Fernandez, a Maui County Council member, told the Washington Post. "This shouldn't be a land grab."
Zoom out: Native Hawaiians point out that Lahaina and other parts of Maui haven't always been this dry — or full of invasive grasses that are inclined to accelerate wildfires.
Lahaina was once a lush area with an enormous pond that is now filled in with a baseball park. Up the mountain, sugar barons diverted the water to irrigate their sugar cane plantations, letting Lahaina dry up.
Besides rethinking the island's electrical infrastructure, locals are asking officials to reexamine water resources.
As Maui officials and residents welcome back visitors, they encourage tourists to be respectful, not to visit the Lahaina area and consider volunteering.
The bottom line: It will take months and years for Maui residents, officials and business owners to sort through these bigger issues.
But as anyone who's lost a loved one knows, in loss, you appreciate what you had even more, and what really matters tends to come into focus.
Perhaps the only way for Maui to rebuild is to be intentional about doing better for the community going forward.
Go deeper