Justice Alito rebuffs Senate Democrats' call for recusal in tax case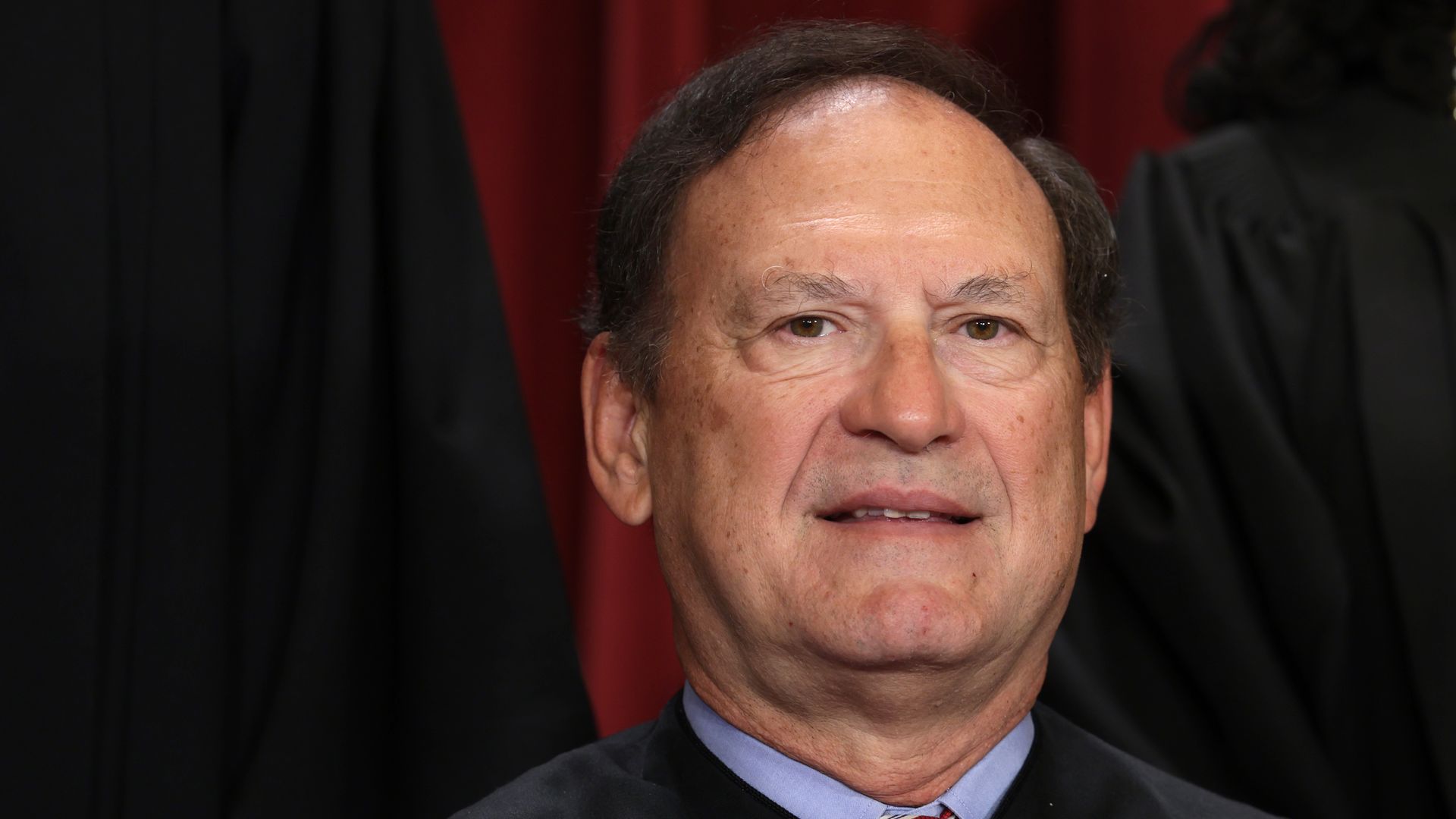 Supreme Court Justice Samuel Alito on Friday rejected a call by Senate Democrats to recuse himself from a case the court will hear this fall.
Why it matters: SCOTUS justices have faced heightened scrutiny this year from the Senate Judiciary Committee and other prominent Democrats after a series of ethics controversies involving conservative justices, including Alito.
Driving the news: Sen. Richard Durbin (D.-Il.) this summer called for Alito to recuse himself from the upcoming tax case that's being litigated by David Rivkin, a conservative lawyer.
Alito participated in four hours of on-the-record interviews with Rivkin and another writer for the Wall Street Journal's opinion page earlier this year.
The resulting op-ed delved into Alito's approach toward his decisions and views on the other justices. Alito also said at the time that Congress had no Constitutional authority to regulate the Supreme Court.
"There is no valid reason for my recusal in this case," Alito said in a response to calls for his recusal released Friday.
"When Mr. Rivkin participated in the interviews and co-authored the articles, he did so as a journalist, not an advocate," Alito wrote.
"The case in which he is involved was never mentioned; nor did we discuss any issue in that case either directly or indirectly."
Context: The case, Moore v. United States, concerns whether "the 16th Amendment authorizes Congress to tax unrealized sums without apportionment among the states."
The big picture: A series of contentious decisions and reported ethical controversies have prompted political blowback for the high court.
Of note: The Senate Judiciary Committee narrowly passed an ethics code for the Supreme Court this year, but the measure is unlikely to become law.
The legislation has little chance of success in the Senate without Republican support. Its chances are worse in the GOP-controlled House.
SCOTUS is the only court in the federal judiciary without a formal code of ethics for its nine members.
Go deeper: Alito defends using "vacant" seat on private jet for Alaska fishing trip
Go deeper