Poll: Two-thirds of Democrat-leaning voters don't want Biden as 2024 nominee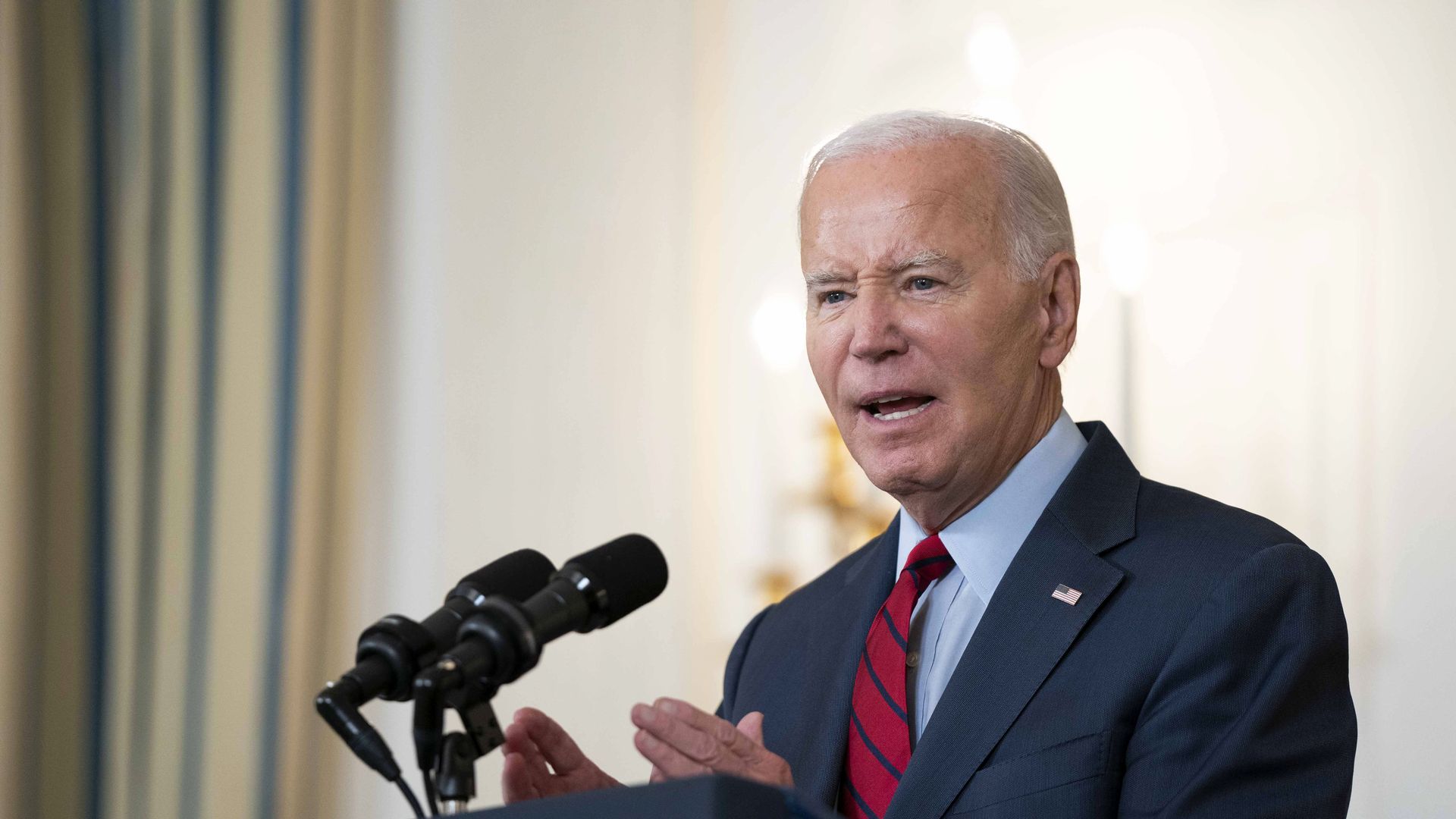 Two-thirds of Democrat-leaning voters say the party should not nominate President Biden for a second term, according to a new CNN poll released Thursday.
The big picture: Unfavorable opinions of Biden are rising among his own party, as its voters hesitate about the 80-year-old's age and ability to handle another term in office.
Zoom in: When Democrats and Democratic-leaning independent voters were asked who the party should nominate as its 2024 presidential candidate, only 33% chose Biden, according to the poll conducted by SSRS.
67% said they wanted a different candidate as the party's nominee.
Yes, but: When those respondents were asked who the party's 2024 nominee should be, no other person polled above 3%.
The overwhelming majority of Democrat-leaning voters who said they were against a 2nd term for Biden — 82% — said they want "just someone besides Joe Biden."
Between the lines: About half of Democrat-leaning respondents said Biden's age was their biggest concern about him being a presidential candidate in 2024.
Biden's "mental competence/sharpness/senility," "health" and "ability to handle the job/effectiveness" tied for those respondents' next biggest concern, with 7%, respectively.
56% of Democratic voters said they were "seriously concerned" that Biden's age might negatively affect his "current level of physical and mental competence."
Zoom out: Biden has been neck and neck with former President Trump in other recent polls among registered voters.
Previous polls have cited Biden's age as a major concern in his second bid for the White House, with the majority of registered voters believing he's "too old."
Methodology: The poll surveyed a representative sample of 1,503 adults between Aug. 25-31 and has a margin of error of +/- 3.5%.
Go deeper