Pinterest taps AI to give bigger bodies more visibility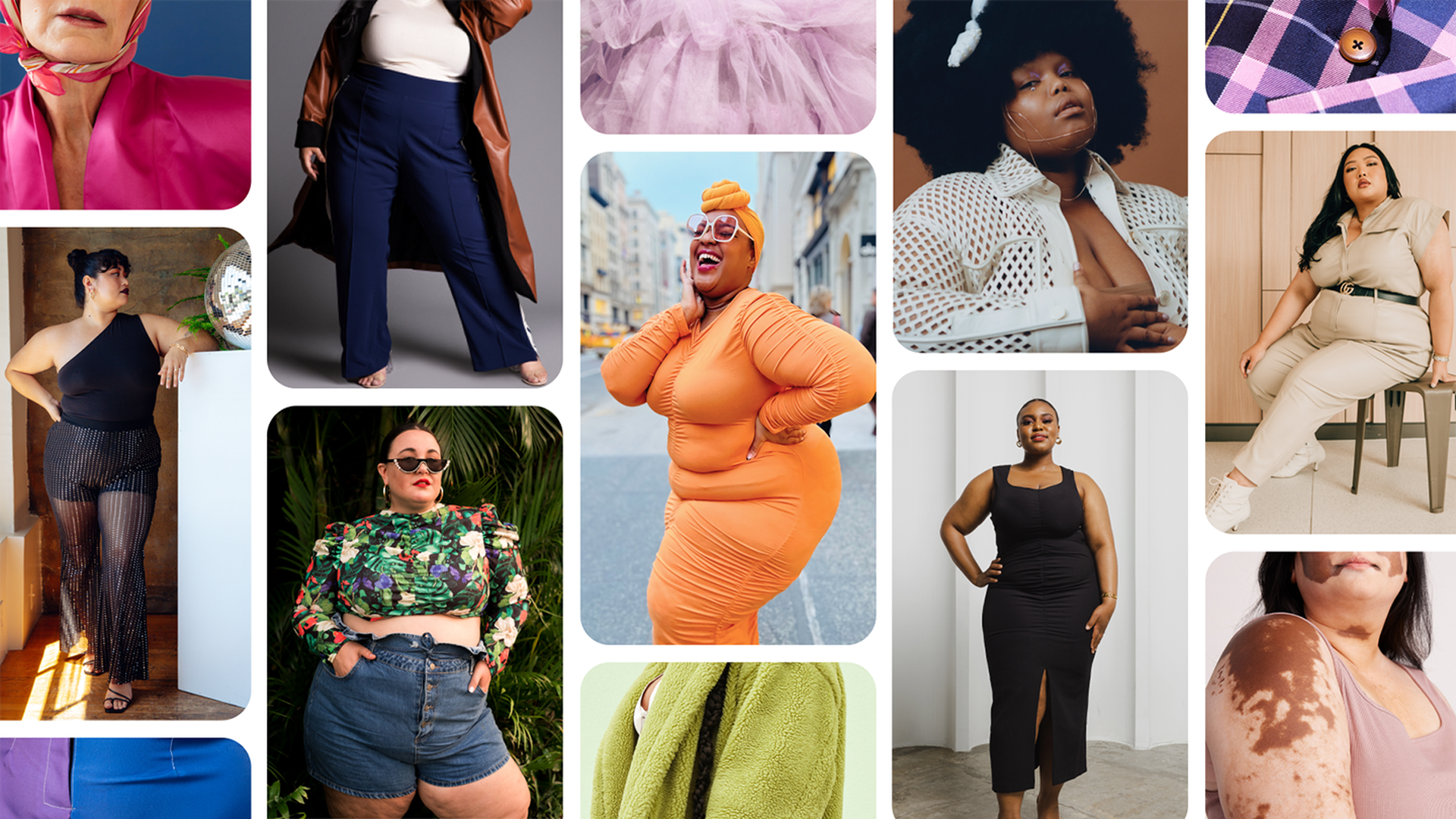 Pinterest is using computer vision to scan the billions of image on its site to ensure visitors see a greater range of body types when they browse its service — and not just when searching for specific terms like "plus size."
Why it matters: Tech companies have begun to address longstanding gaps in the inclusiveness of their products in recent years — such as ensuring better representation across skin tone and hair type — but Pinterest is one of the first to explicitly address representation of different body types.
"The presence of authentic representation on a platform, without having to add size or shape modifiers to get what you want, has never been more important to the emotional well-being of young people globally," model and activist Tess Holliday said in a statement.
How it works: Pinterest started by manually reviewing thousands of images of people of varying height, skin tone, gender expression, visible disabilities and other factors.
From there it used deep neural networks to help embed information on various characteristics for all of its images. The technology can assess and predict a subject's body size and is powerful enough, Pinterest said, to work on images of a diverse range of body types from various angles, even where only part of the body is shown.
The new body type technology will be used to improve representation when searching for women's fashion and wedding-related content — the same categories Pinterest has focused on with its work on skin tones and hair types.
Pinterest worked with Holliday, as well as with the National Association to Advance Fat Acceptance (NAAFA) and Pinterest creators Natalie Craig, Kellie Brown and Stefany Brito, in developing the product.
What they're saying: "At Pinterest, we believe that inspiration begins with inclusion," Pinterest chief product officer Sabrina Ellis said in a blog post. "With the powerful addition of our new body type technology to our suite of inclusive AI efforts, we have improved representation of different body types on the platform by 5x across women's fashion related searches in the U.S."
Between the lines: While Pinterest's technical work was consequential, perhaps its most radical breakthrough was deciding larger bodies needed better representation at all.
Social media sites have been widely criticized for encouraging an unhealthy focus on thinness, in some cases even censoring images of larger women in poses and outfits deemed appropriate on smaller people.
Pinterest said it heard from its users that the recommendations they were seeing didn't reflect real-world diversity of body types. The company also noted a YouGov study that found that three-quarters of U.S. adults believe the media promotes an unattainable body image for women.
"We know that social media spaces can be especially hard for larger people," NAAFA chair Tigress Osborn said in a statement. "Working with Pinterest to ensure that larger bodies are shown in search results signals to users of all sizes that everybody and every body deserves to be included and inspired. We hope our work with Pinterest will inspire other companies to join the movement as well."
Zoom out: Pinterest is not alone in trying to ensure its products are more equitable, though its effort is one of the first to address body size.
Snapchat has done pioneering work in making its camera more inclusive by better representing darker skin tones.
Google has also made accurately capturing darker skin a key focus, especially with its Pixel phone. The feature became a staple of Google's advertising for its devices.
Go deeper