Google adopts more inclusive skin tone model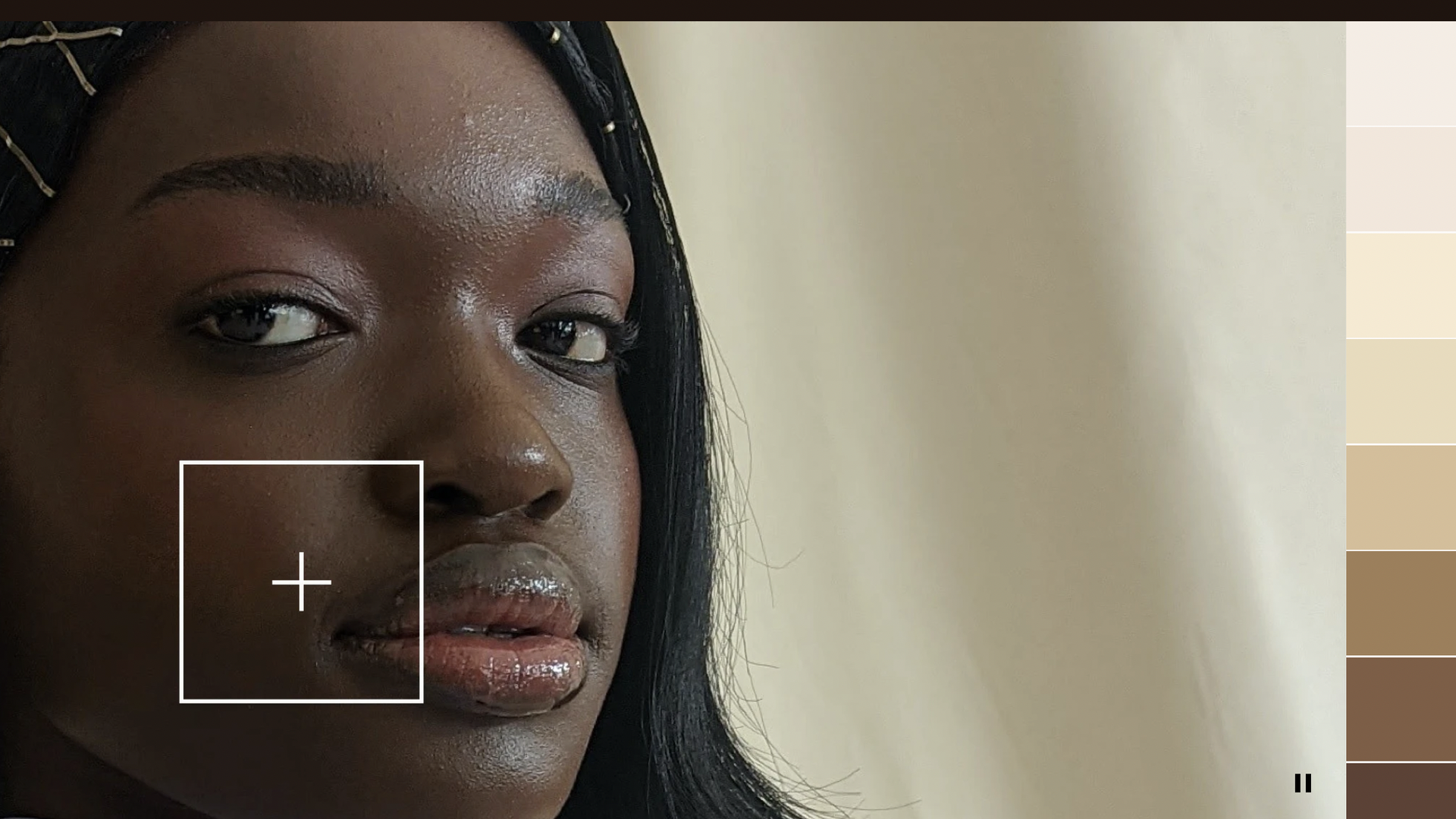 Google announced Wednesday that it is making use of a more inclusive data model as part of its effort to make its services work equally well across a wide range of human skin tones.
Why it matters: Google is the front door to the internet, and every step it takes toward more equitable products affects billions of people.
Details: Google says it has begun using the Monk Skin Tone Scale, developed by Harvard professor Ellis Monk, as a guide to evaluating its products. Monk's scale is comprised of 10 tones, compared to the more widely used Fitzpatrick model, which only uses six.
"It's much more representative," said Tulsee Doshi, head of product on Google's responsible AI and product inclusion team.
Google has licensed the scale from Monk and is making it freely available via open source license.
The company has started using the scale within its own products. Among the first instances are in image search, where it is used in options for selecting makeup, and in Google Photos filters.
The big picture: Developing equitable technology means counteracting decades of discrimination while also taking steps to ensure that human bias doesn't become automated, entrenched and, ultimately codified through algorithms.
A great deal of basic technology, including much of photography, was designed with white users in mind. Google, along with a number of other tech companies, is finally starting to try to unwind some of that history.
Snapchat's inclusive camera effort, first detailed by Axios, aims to address the legacy of film cameras whose chemical processes were optimized for properly developing images with lighter skin tones, a legacy that continued into the digital era.
With the Pixel 6 and Pixel 6 Pro smartphones, released last year, Google has been heavily touting its Real Tone feature, aimed at better capturing darker skin tones.
Yes, but: Tech's bias problems go far beyond skin tone. Doshi acknowledges that there is a lack of diversity of images on the internet. "The web itself has had a history of bias in terms of who we take photos of, who we publish," Doshi said.
Between the lines: Google's work with the Monk Scale is being done within its responsible AI team, the same unit that has been the center of controversy after the company ousted both of the team leaders, Timnit Gebru and Margaret Mitchell.
What's more, Gebru tweeted Wednesday that she was the one who introduced the company to Monk's work.
Doshi said that Google has been working to improve the culture on the Inclusive AI team, including trying to make it easier for members to criticize the company.
Go deeper