Man accused of restraining officer Fanone joins 1,145 others arrested over Jan. 6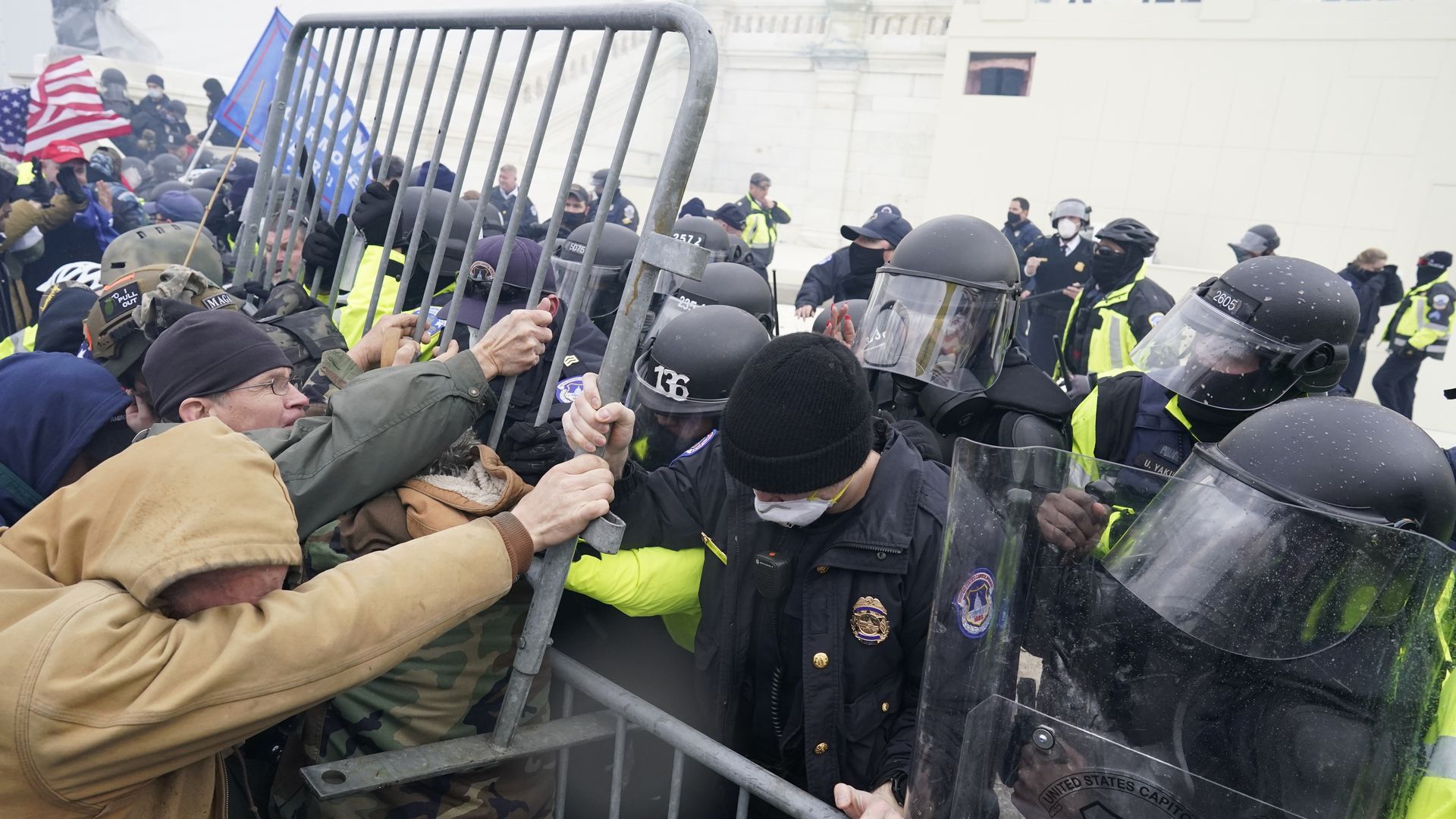 More arrests this week in connection with the Capitol riot have taken the total number of people charged over Jan. 6 to approximately 1,146, the Department of Justice said Wednesday.
Driving the news: Among them is Lewis Wayne Snoots, of Louisa, Virginia, who was arrested Tuesday for allegedly joining the attack on D.C. Metropolitan Police officer Michael Fanone during the insurrection more than 2.5 years ago.
By the numbers: Snoots is one of some 398 people who have been charged with assaulting, resisting or impeding officers or employees.
Flashback: Fanone gained national attention after testifying about his assault before the House Jan. 6 committee last year.
He suffered a minor heart attack and a traumatic brain injury after he was dragged into a mob, beaten and tased during the Capitol riot. Fanone resigned from the force in Dec. 2021.
The big picture: Snoots is accused of grabbing Fanone and physically restraining him while other rioters assaulted him.
Video indicates the 59-year-old's actions "appeared to significantly hinder and impair Officer Fanone's ability to defend himself against the continuous assaults by other rioters," the DOJ alleges.
Snoots was charged in a criminal complaint with felony offenses of assaulting, resisting, or impeding certain officers and civil disorder, along with several misdemeanor offenses.
Of note: Four other men have pleaded guilty to assaulting Fanone, per the Washington Post.
Among them are Daniel Rodriguez, from Fontana, California, who received a 12-year prison sentence, and Albuquerque Head, from Kingsport, Tennessee, who was sentenced to more than seven years.
Go deeper: Here are the harshest punishments yet for Jan. 6 rioters
Go deeper