The Arena Group launches a creator network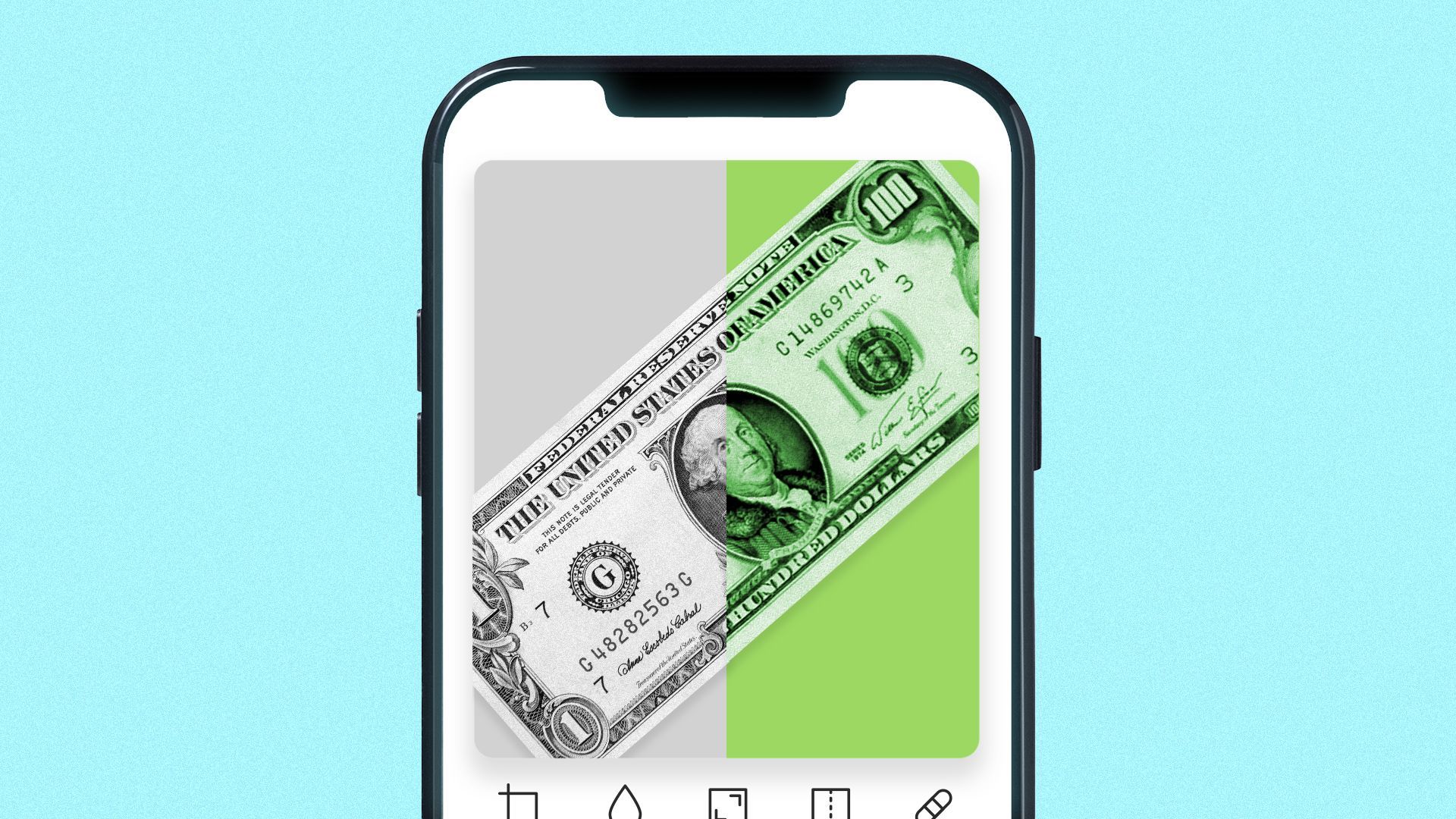 The Arena Group, a publicly traded digital holding company, is launching a creator network with more than 100 social media influencers across culture, food, fashion, sports and travel.
Why it matters: It's part of a greater push to expand the footprint of the Arena Group's properties, like Sports Illustrated and The Street, beyond the web.
Last month, the company sold a majority stake to a firm that owns two national TV networks. It's hoping that deal will help it expand into connected television.
Details: The Arena Creator Network (ACN) will be carefully curated and led by a new group of executives with social media and influencer expertise.
Rob Barrett, president of media at The Arena Group, said the effort is not meant to be a replacement for journalists or full-time content creators, but rather an opportunity to extend the reach of The Arena Group's brands on social media via personalities that are endemic to the web.
"It's very complementary," he said.
The company first began experimenting with using creator partners to co-produce content for Sports Illustrated during the Formula One Miami Grand Prix event in May. Those partnerships proved fruitful, pushing the company to expand into more verticals, like personal finance and food.
How it works: From a business perspective, working with creators will help the Arena Group sell cross-platform advertising campaigns, Barrett said.
The Arena Group will work with the creators and advertisers to develop content that's "lightly branded," Barrett said. In some cases, certain creators may get paid through a revenue-sharing agreement, but in most cases, creators will be paid upfront for their partnership.
The creators are encouraged to promote the branded content on their channels, and The Arena Group brands working with the creators will also post the content to their social followings.
Catch up quick: The Arena Group is home to more than 265 media brands that span categories like sports, lifestyle and finance. Last year, it earned around $220 million in revenue, up from roughly $53 million in 2019.
The firm launched as a tech platform for independent websites, offering shared sales, marketing and tech services.
As it grew, it acquired bigger websites — like Sports Illustrated, Parade, Men's Journal and The Street — and started to build out lifestyle, sports and entertainment verticals around them.
Be smart: Part of The Arena Group's sports vertical includes FanNation, a group of more than 100 independently owned local sports team websites that leverage the company's technology and revenue services.
Its creator network builds on that idea, but for social media.
The big picture: More internet brands are partnering with independent influencers to grow their social followings and expand their advertising opportunities.
BuzzFeed CEO Jonah Peretti told Axios in April that it would begin to produce more content via independent creators that will get access to BuzzFeed's tools and distribution in return for cross-posting their content.
Morning Brew, a business news company geared towards millennials, launched a creator program in 2022 that gives independent creators salaries while maintaining separate and distinct products and brands.
The bottom line: When it comes to great content, "we don't have to own it. We just have to power and empower people to do it," said Ross Levinsohn, CEO of the Arena Group.
Go deeper: Arena Group gets new majority owner
Go deeper