BuzzFeed to produce more content via independent creators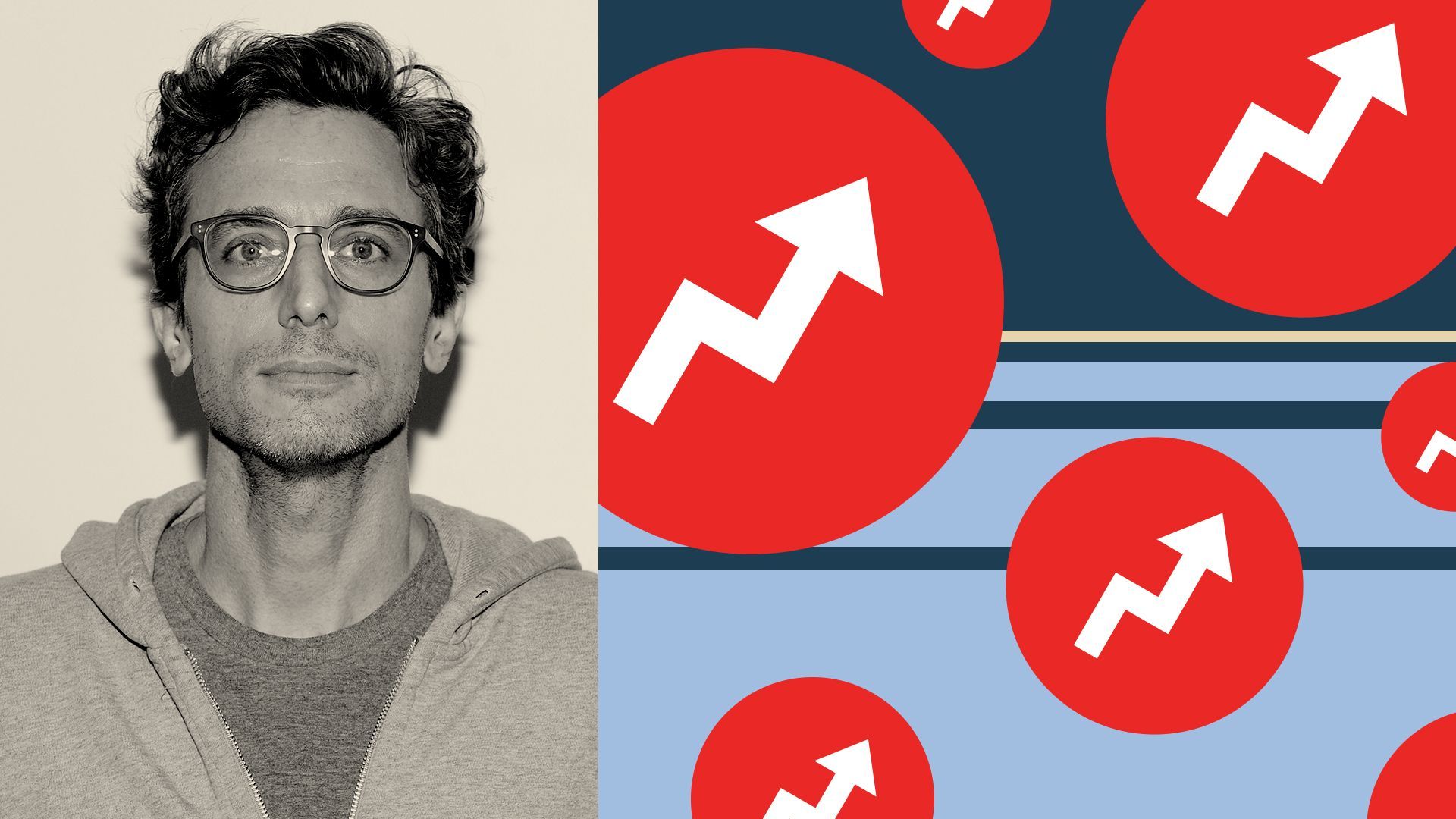 BuzzFeed plans to significantly increase the amount of content it produces via independent internet creators, CEO Jonah Peretti told Axios in an interview.
Why it matters: The shift will allow BuzzFeed to produce more with a smaller headcount, while also leaning into new internet trends.
Driving the news: The company plans to introduce a new residency program as a part of its broader creator program, Peretti said.
The residency will give creative partners access to BuzzFeed's tools and distribution in return for cross-posting their content on BuzzFeed's channels, Peretti said.
BuzzFeed currently uses a creator program to distribute partner content for its digital food brand Tasty.
In a memo posted Thursday about his predictions about the future of the internet, Peretti noted that creators currently "represent 70% of Tasty content, generate 2x the views per video, and more than 1B views on Instagram alone."
Asked how the company will manage brand safety when outsourcing the creation of its content, Peretti said BuzzFeed will maintain very close relationships with its curators, who will be "highly-curated."
"It's kind of turning our model inside out," Peretti said. "Especially for video content, where we used to have a cult of people internally making all the videos."
Now, he said, "we have people internally who are like a brain trust, who are partnering with outside creators and helping them be successful. And commissioning content and partnering on content, and then bringing the brand deals and other things like that."
Catch up quick: BuzzFeed announced sweeping operational changes last week that will allow the firm to outsource more to creators and artificial intelligence.
The company is shutting down its BuzzFeed News division, which Peretti said will give the brand more breathing room "to be weirder, more creative, to play in culture more."
"Creators and AI are both harder to do in the news space," Peretti said. "Journalism," he noted, "needs to have such high, high standards of credibility and trust."
The company, which has lost 90% of its value since it listed publicly in 2021, also said last week it would lay off 15% of its staff, or roughly 180 people.
Be smart: Asked why the company isn't shuttering its progressive news site, HuffPost, if it plans to lean into more entertainment content from creators, Peretti said HuffPost's direct audience "is a real strength."
"I think that news and entertainment are going to be more siloed," he said. News, "is going to be more of a destination. And HuffPost has a really strong point of view. "
Between the lines: Peretti has already begun experimenting with ways generative AI can help the company scale its content offerings while keeping headcount low.
Earlier this year, BuzzFeed launched AI-generated "infinity quizzes" that offer an infinite number of quiz results.
Looking ahead, Peretti said the company will continue to roll out new AI-driven products, including chatbots and AI-driven list articles.
The big picture: Peretti has no plans to take his company private again, despite the turbulence it's facing on the public markets, he said.
"We made these cost reductions — about 23% of our costs in the last few months — in part, because we're committed to being profitable," he said.
"I'm not saying that markets will necessarily recognize that instantly, but I think over time, having a strong bottom line will be rewarded."
BuzzFeed's existing brand equity will help it take advantage of new trends in AI and the creator economy, Peretti added.
What to watch In a memo published Thursday, Peretti laid out five predictions for how the internet publishing landscape will evolve. These predictions will shape BuzzFeed's editorial and business strategy moving forward:
Rise of homepages: More traffic will flow to publishers directly as users ditch social media as a news and information source.
Entertainment wins: Internet platforms will lean more heavily into fun and entertainment. In a huge reversal from the social media landscape of the 2010s, content that fosters toxicity — like news and opinion — will not win out algorithmically.
Creators form alliances with media companies: Creators will get burned out by competition and will increasingly look to established media companies for distribution and resources.
AI boom: Peretti predicts that generative AI tools, like ChatGPT or Lensa, "will kill the majority of new static content."
Cultural moments get bigger: Huge cultural moments will take up a much higher percentage of ad budgets and social media attention.
Flashback: Axios spoke with Peretti in 2019 about his 8-step plan to "unbreak" the internet. At the time, Peretti advocated for applying more journalistic pressure to Big Tech platforms to expose hate and lies.
Go deeper