Former GOP Rep. Mike Rogers launches Michigan Senate bid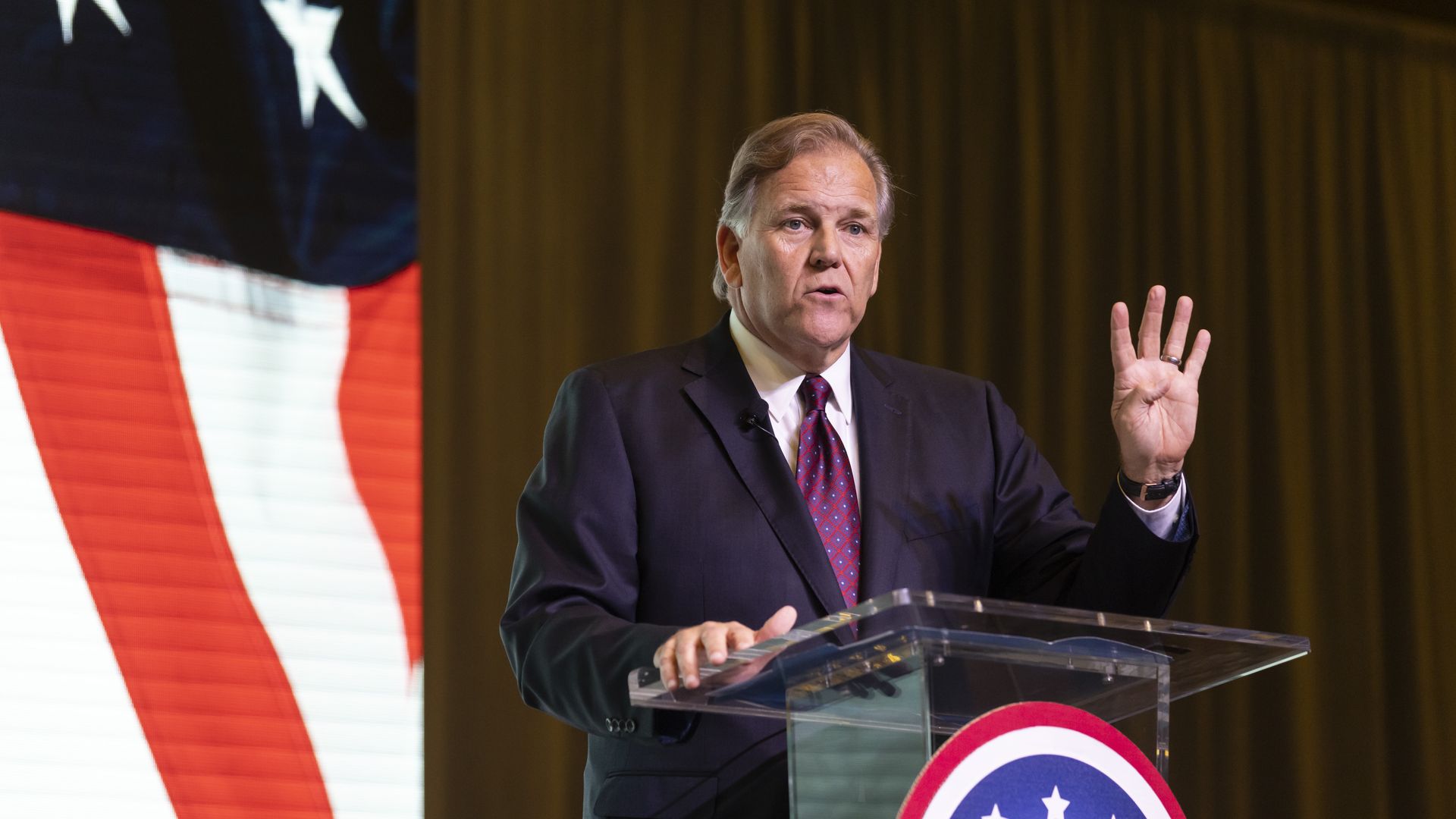 Former U.S. Rep. Mike Rogers, a former FBI agent and chairman of the House Intelligence Committee, is running for the Republican nomination for Michigan's open Senate seat.
Why it matters: With Rogers' return to politics after nearly a decade, Republicans now have a formidable Senate candidate to run for Democrat Debbie Stabenow's seat.
Others, like former Rep. Peter Meijer and former Detroit police chief James Craig, have signaled they are prepping bids for the seat in what could become a competitive GOP primary.
What they're saying: "We have a broken system of justice – one for the DC elites and one for the rest of us," Rogers said in a video announcement Wednesday.
"Schools care more about social engineering than the 3 R's: readin', riten', and 'rithmetic, while China is educating the next generation and stealing our jobs and intellectual property."
Between the lines: The Livingston County native has ties to the state's Republican establishment and last year was critical of former president Donald Trump's efforts to overturn the 2020 election.
It could end up hurting him in a Republican primary.
Zoom out: Republicans haven't won a Senate seat in Michigan since Spencer Abraham's victory in 1994. He was ousted by Stabenow in 2000 after serving a single term.
U.S. Rep. Elissa Slotkin (D-Lansing) is seen as the frontrunner among a field of Black candidates that includes actor Hill Harper, former state Rep. Leslie Love of Detroit and state Board of Education President Pamela Pugh of Saginaw.
Go deeper