Ex-Congressman Mike Rogers could be FBI Director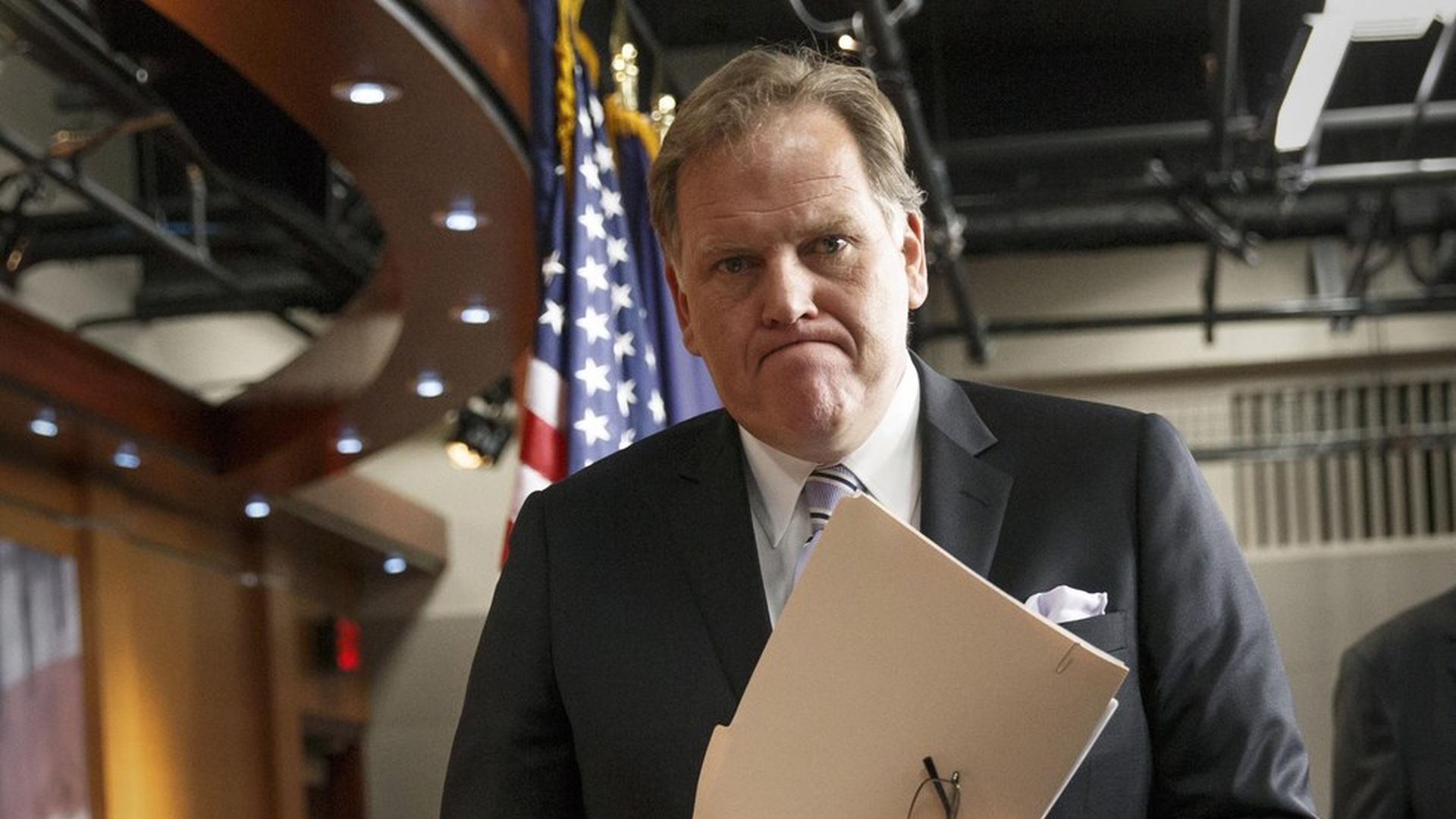 Trump is mulling whether to tap Mike Rogers, a former FBI agent who served as chair on the Intelligence Committee, to step in to serve as FBI Director in Comey's wake, Bloomberg reports and a source with direct knowledge confirmed to Axios. After serving seven terms, Rogers retired from Congress two years ago to pursue talk radio, but you may remember him for his report on the 2012 Benghazi attack.
The Trump connection: Rogers used to advise the Trump transition team on national security issues, which Dems could use against him, arguing it would cloud his investigation of Russia's interference in the election if selected as FBI director. Rogers was asked to leave Trump's transition team around the same time Chris Christie was booted as head of the transition.
Rogers isn't afraid to break from party line: Republicans were not happy with his Benghazi report. Rogers told NPR: "They all...are upset that it didn't find what they wanted to find. And, to me, that tells me I probably got the investigation just about right."
Rogers is a Russia hawk: He's part of the IRI Beacon Project to expose Russian propaganda efforts and is supportive of the Countering Disinformation and Propaganda Act and would likely ramp up the Russia probe. Just this week on a GWU panel, Rogers said:
Russians have "gotten high marks for their ability to sow discontent"
"Russia used 'internet trolls' and AI bots to spread false stories"
"We need to arm ourselves with information"
But it's unclear what Rogers would do at the helm of the Russia probe: "The president's ability to get things done is hindered because we are arguing about Russia's role in the election"
Here a list of 7 others who could replace Comey.
Go deeper