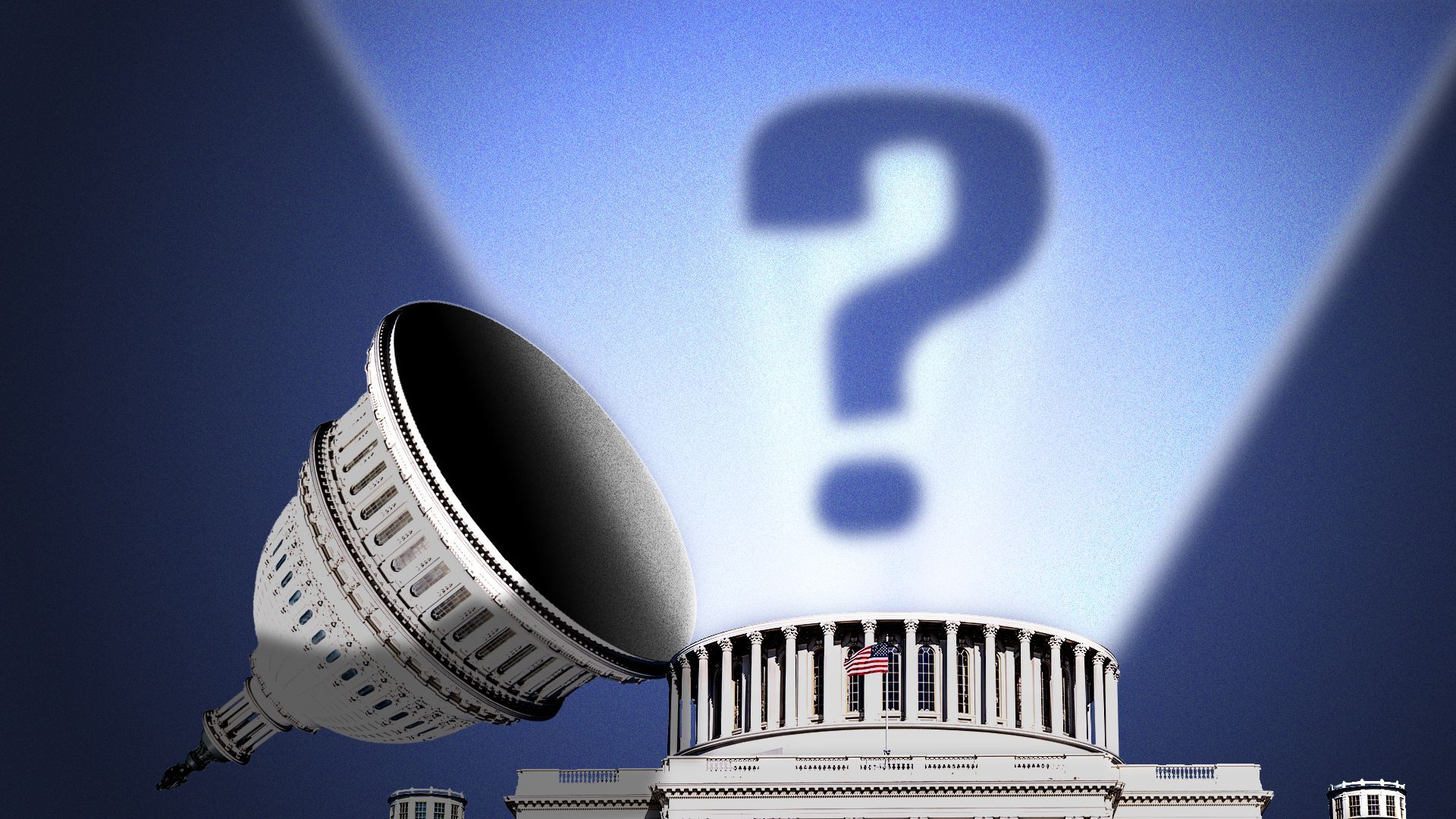 Sen. Debbie Stabenow's (D-Mich.) surprise retirement announcement has exposed the polar realities each party is facing in Michigan, a perennial battleground where the MAGA movement was firmly repudiated in 2022.
Why it matters: Michigan has become ground zero for Democratic talent, boasting a deep bench of rising stars — mostly women — whom party insiders view as equally qualified to ascend to the Senate, House or even the governorship in 2026.
Democratic operatives are eagerly discussing at least six state and federal incumbents they consider to be serious contenders in the race to replace Stabenow.
Republicans, so far, have their eye on one top candidate they hope could flip the seat, which will be more competitive and expensive for Democrats now that the incumbent has bowed out.
Be smart: The 2024 Senate map is highly favorable to Republicans, and Democrats still have no one to chair their campaign committee after Sen. Gary Peters (D-Mich.) decided not to serve again.
But with the notable exception of former President Trump's shocking win in 2016, Republicans have struggled to materialize their gains in Michigan.
Democrats swept all statewide offices in 2022 after President Biden's 2020 victory, and a Republican has not won a Senate seat in Michigan since 1994.
State of play: Though Gov. Gretchen Whitmer is beloved by Democrats, she said in a statement that she's not running. But sources say her approval will be sought by all and could play a critical role in shaping the primary field.
Reps. Elissa Slotkin and Haley Stevens are weighing runs, but Democratic strategists say Slotkin is the likely frontrunner. She beat her Republican opponent last year in one of the most competitive and expensive races in the country.
Michigan Attorney General Dana Nessel and Secretary of State Jocelyn Benson are both considered viable Senate candidates, but Nessel's outspoken progressive views could make her a tough sell in a general election.
Benson has earned national recognition for her role in protecting the outcome of the 2020 election in Michigan, for which Biden will award her the Presidential Citizens Medal in a Jan. 6 ceremony Friday.
Although many Democratic sources say state Sen. Mallory McMorrow would be a strong candidate to replace Stabenow, others think the 36-year-old rising star could run for Rep. Stevens' congressional seat if Stevens gets in the Senate race.
Garlin Gilchrist, the state's first Black lieutenant governor and a close Whitmer ally, is also part of the deep bench in Michigan and could join the primary — but Dems are already gaming out his chances of becoming governor in 2026 if he stays put.
The other side: Republicans have few formidable prospects who could endure a nasty GOP primary (certain to be shaped by Trump) and go on to defeat a Democrat in the general.
All eyes will be on Rep.-elect John James, who narrowly won his congressional race last cycle after running unsuccessful races for the Senate in 2018 (against Stabenow) and 2020. James, one of four Black House Republicans, delivered a speech nominating Rep. Kevin McCarthy (R-Calif.) for speaker on the seventh ballot Thursday.
Former Rep. Peter Meijer, who lost his House primary after voting to impeach Trump, is another possibility and one whom some Democrats consider their toughest potential challenger. But it's unclear whether Meijer could emerge from a GOP primary, especially if MAGA forces are involved.
The same goes for former Rep. Fred Upton, who retired from Congress after voting to impeach Trump. Trump has waged a vicious revenge campaign against Upton, calling him the "single WORST" option for House speaker this week after rumors that Upton could be tapped as a consensus candidate.
The intrigue: News of Stabenow's retirement drew speculation that Transportation Secretary Pete Buttigieg, a new Michigan resident, could jump in the race. Buttigieg issued a statement quashing those rumors — for now.
Go deeper