Democratic Michigan Sen. Debbie Stabenow to retire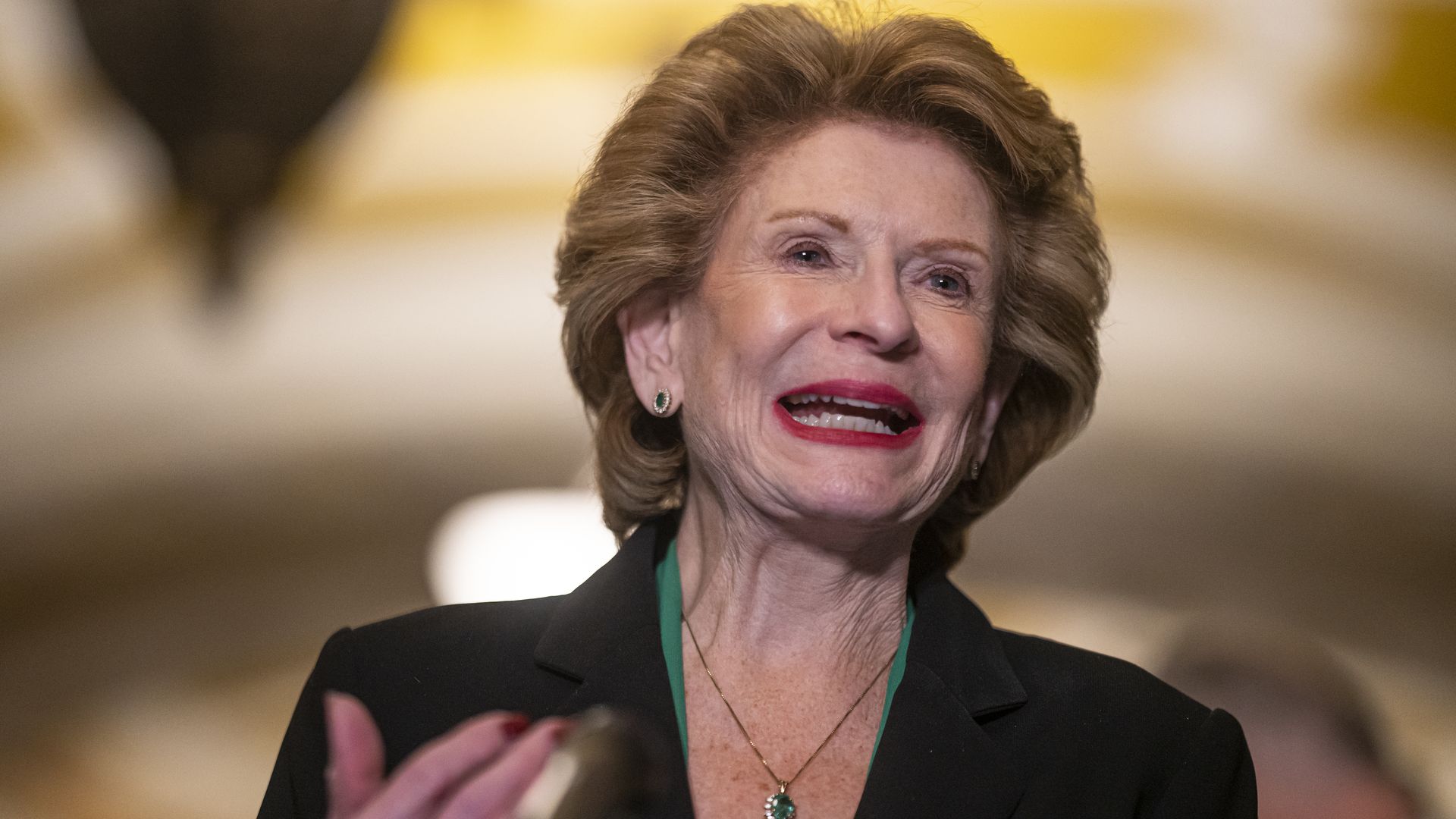 Sen. Debbie Stabenow (D-Mich.) announced Thursday that she won't seek re-election and will retire when her fourth term ends in 2025.
Why it matters: The Democrat's retirement adds to Michigan's status as a premier 2024 election battleground state.
Details: Stabenow said in a statement Thursday that she will leave Congress when her term ends on Jan. 3, 2025.
The Michigan Democrat said her decision was "inspired by a new generation of leaders."
She said she intends to start "a new chapter in my life" after retirement, which includes serving the state and being "active and engaged in the community."
Stabenow first told Detroit News about her retirement.
What she said: "I think it's important to know the time and place where you open doors again for others and pass the torch. I feel like this is really the right time for me, it's the right time for Michigan," she told the Detroit News.
"I am so grateful for the trust the people of Michigan have placed in me," she said in a statement.
Stabenow's office did not immediately respond to Axios' request for comment.
Senate Majority Leader Chuck Schumer (D-N.Y.) said in a statement Thursday that Stabenow has helped deliver "one of the most productive sessions of Congress in a century."
"Debbie is a great senator, a great friend, a great ally, and a great Michigander," Schumer said.
Schumer said he is "confident Democrats will retain the seat."
The big picture: Republicans hoped Michigan would be a hook for showcasing their inroads with blue-collar voters after former President Trump's stunning victory in the state in 2016. But since then, Republicans have suffered repeated setbacks — capped by Gov. Gretchen Whitmer's landslide win last year.
Far-right candidates have squelched numerous GOP efforts to make inroads in the state.
Context: Stabenow has been a political dynamo, beating some of the GOP's top in-state talent (Spence Abraham in 2000; Mike Bouchard in 2006; John James in 2018).
With an open seat and the prospect of Democratic infighting, Republicans have a renewed shot in a state that has long given them fits.
Editor's note: This story has been updated with additional details and background.
Go deeper