Scoop: China hawk Kurt Campbell is leading candidate for deputy at State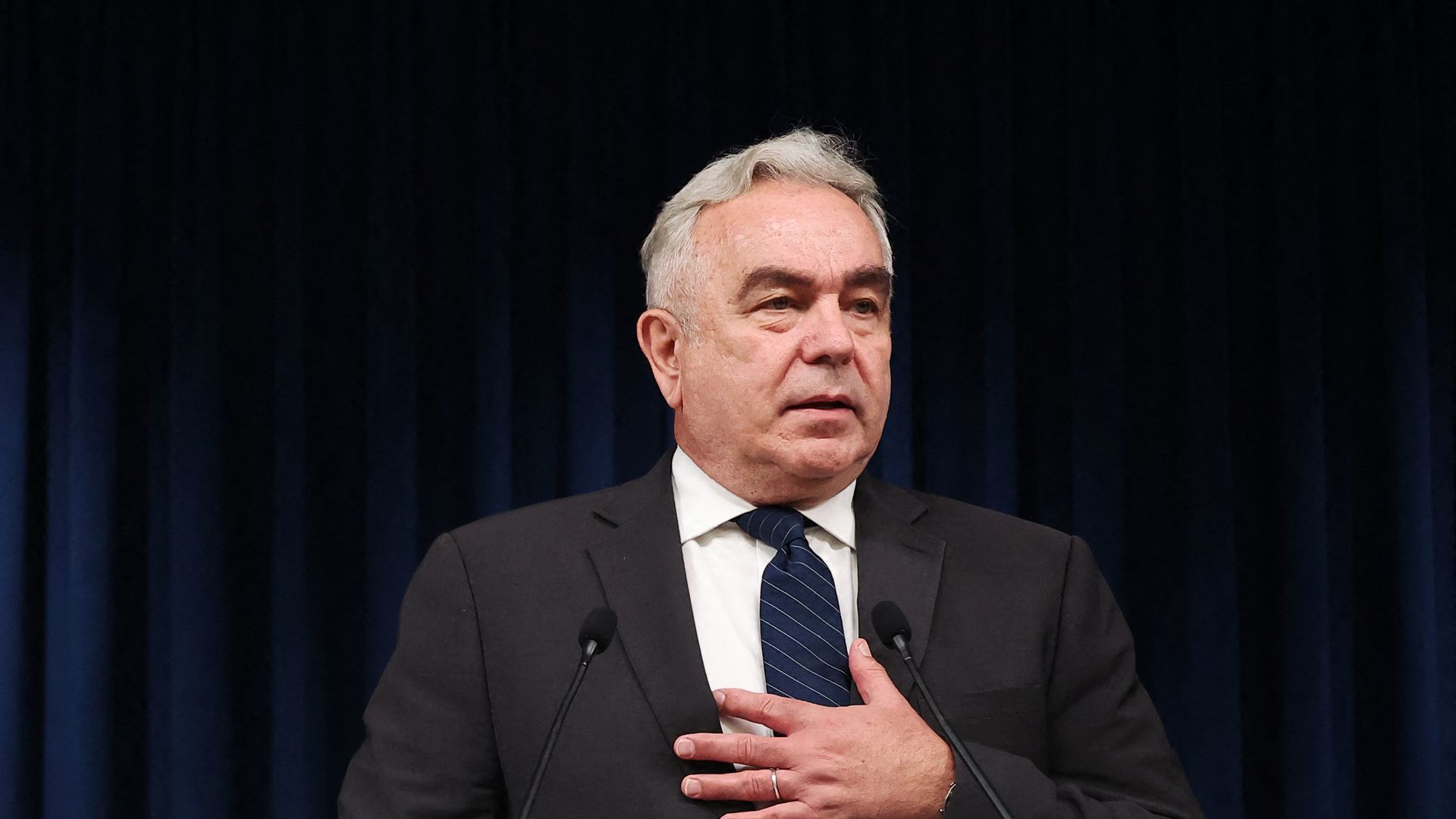 Kurt Campbell, the coordinator for Indo-Pacific Affairs at the National Security Council, has emerged as a leading candidate to serve as President Biden's deputy secretary of state, according to people familiar with the matter.
Why it matters: During Biden's first two-and-half years in office, Campbell, a seasoned diplomat, has been a forceful advocate for a more confrontational approach to China.
As a veteran of President Obama's state department, and the founding CEO of the Asia Group, a strategic advisory firm, Campbell is a known quantity in the D.C. embassy circuit, as well as foreign ministries across Asia.
If chosen, Campbell would enter an increasingly complex relationship with China as Washington tries to walk a tightrope of limiting China's expansion and influence in the Indo-Pacific region while continuing to partner with Beijing on trade, basic science and other areas.
A final decision has not been made and the position requires Senate confirmation. The White House declined to comment.
Driving the news: Wendy Sherman, a Democratic operative and diplomat, retired this summer, opening up the No. 2 position at the State Department.
Jon Finer, Biden's deputy national security adviser, had been the frontrunner for the deputy spot in the department, but Biden asked him to stay in his current role earlier this summer, Politico reported.
Campbell is married to Lael Brainard, Biden's current director of the National Economic Council, who has also held crucial deputy positions at the Federal Reserve and Treasury Department.
Between the lines: Victoria Nuland, who joined the State Department as a career foreign service officer, has been serving in an acting capacity. According to two sources familiar with the issue, Nuland is also a candidate for the job.
Nuland and Campbell have had a difficult relationship in the past and his nomination could potentially result in her departure, two sources familiar with the issue said.
If that happened, it would leave the State Department without a woman in its top four positions.
The big picture: At the outset of his presidency, Biden put the ruling Chinese Communist Party on notice that the U.S. would challenge any efforts by China to expand its influence in the region.
On the sidelines of the G20 summit in November of 2022, Biden and President Xi Jinping used their first official meeting to lower the temperature, with pledges to work more closely on climate change, pandemic preparation and the global economy.
But those plans were delayed after China sent a spy balloon across America's heartland and Biden then ordered its downing off the coast of South Carolina in February.
A Chinese official called the U.S. response "a clear overreaction" and "unacceptable and irresponsible."
Flashback: Seven years ago, Campbell was instrumental in moving the Obama administration towards reorienting its foreign policy towards Asia.
He titled his 2016 book on those efforts "The Pivot."
Background: Campbell, like many foreign policy experts in both parties, has reevaluated his assumptions about China's ambitions and the best way to respond to them.
In June, Campbell summarized the Biden administration's current approach to China: "We are in competition with China, but we do not seek conflict, confrontation, or a new Cold War," he said. "We are for managing the competition responsibly."
Go deeper