UAW strike looks "highly likely" when contract ends Sept. 14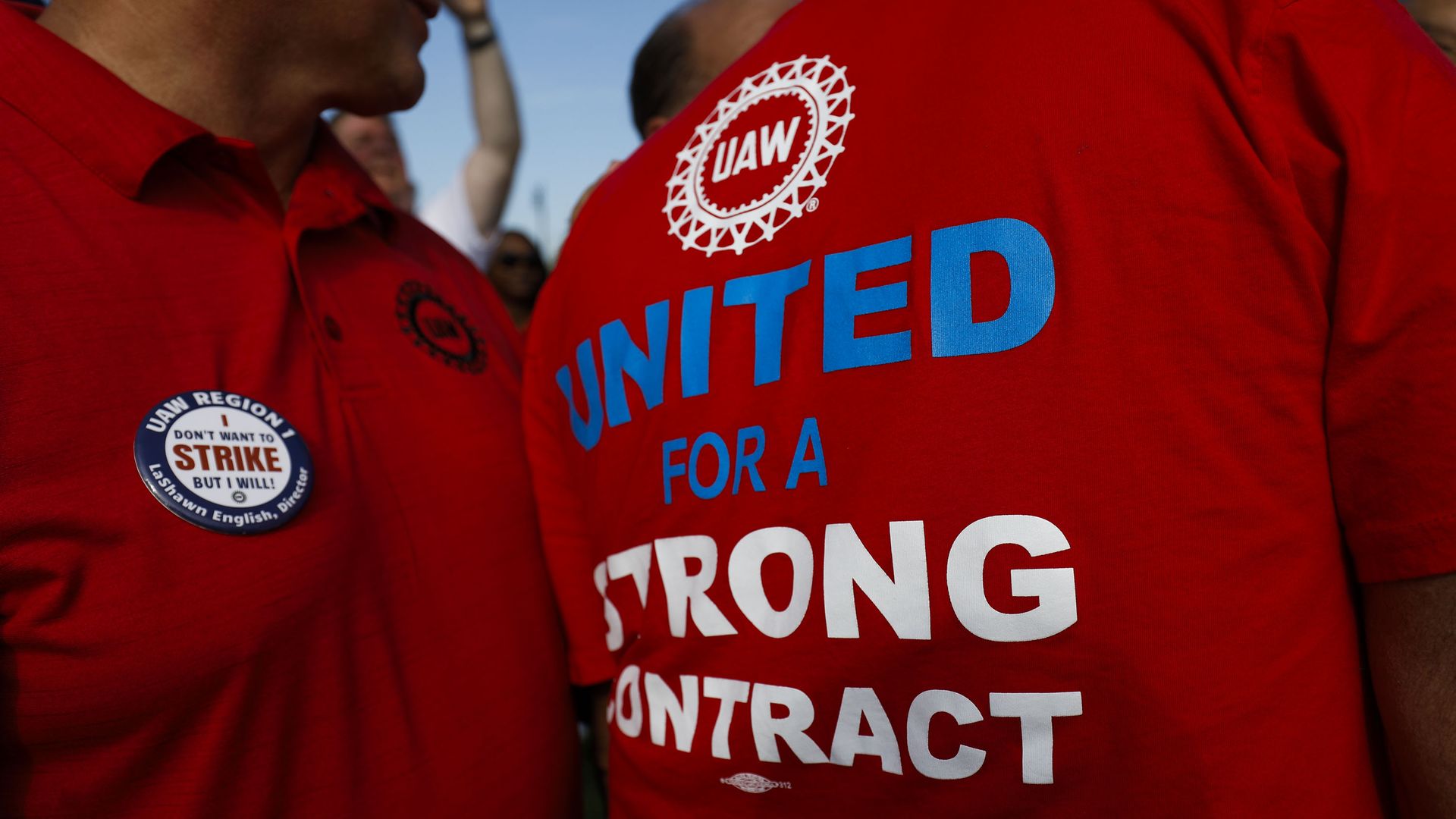 All signs point to an autoworker strike when the UAW's contract ends Sept. 14.
The big question is whether the UAW targets one of the Detroit automakers — or all three at once.
Why it matters: There's still time. But UAW President Shawn Fain's fiery rhetoric, and admittedly ambitious demands, have set the stage for what could be a prolonged conflict.
What's happening: A more combative UAW has demanded a 46% pay raise, a 32-hour week with 40 hours of pay and a restoration of traditional pensions, AP notes.
President Biden told reporters in Philadelphia on Labor Day when asked whether he's worried about a possible auto strike: "No, I'm not worried about a strike until it happens. I don't think it's going to happen."
What we're hearing: Top industry officials tell Axios they expect a strike.
Barclays analyst Dan Levy recently described a strike as "highly likely."
Steve Rattner — the famed financier, and "car czar" to President Obama — told Bloomberg TV's David Westin on "Wall Street Week": "You have a very, very activist new UAW leader ... who has said very, very inflammatory things."
The UAW didn't immediately respond to a request for comment.
Go deeper: Why labor has something to celebrate this Labor Day
Go deeper