Why labor has something to celebrate this Labor Day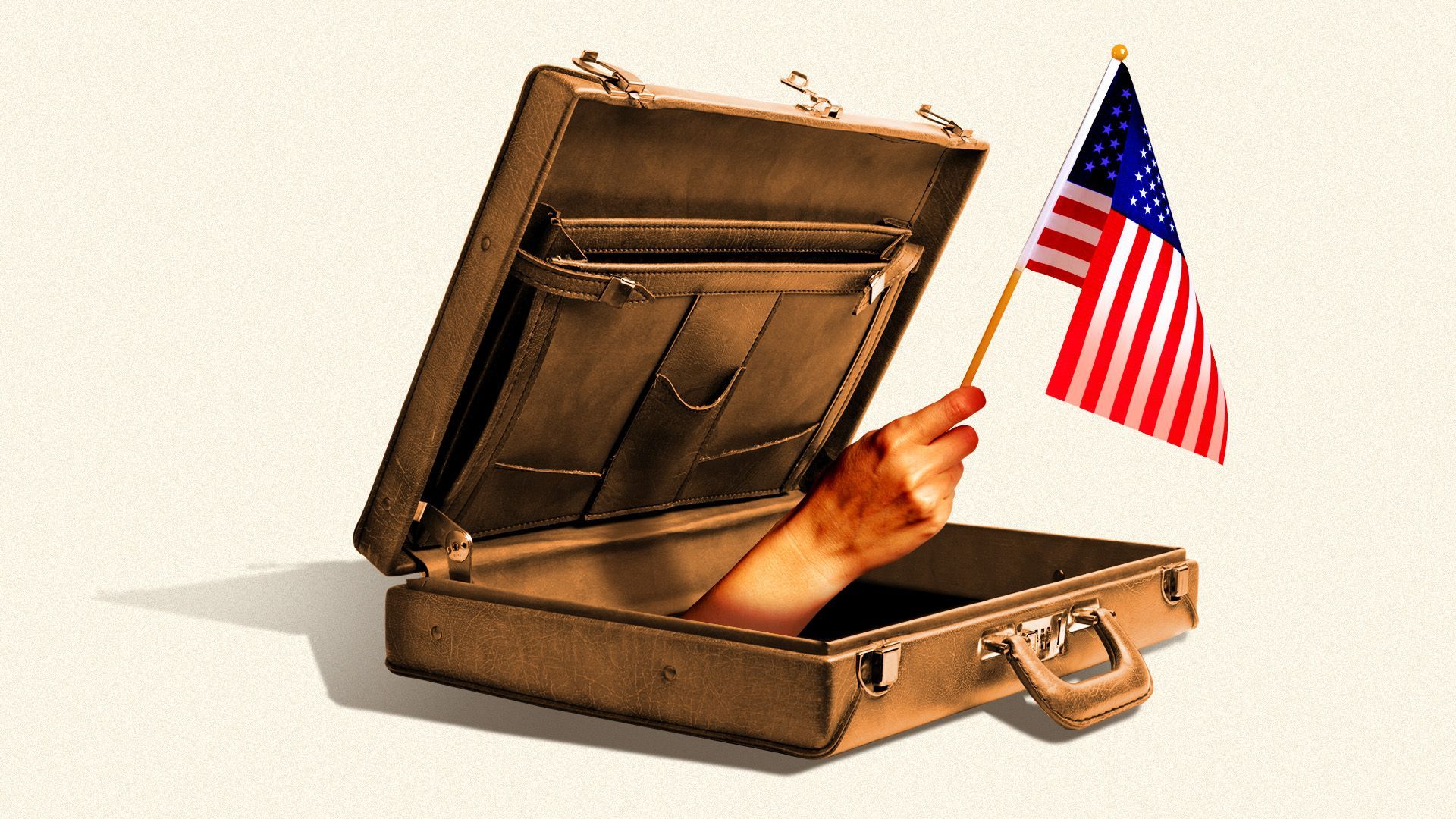 Labor Day is traditionally a day to celebrate the "social and economic achievements of workers," and this year there's a notable list of wins.
Why it matters: Unionized workers in the U.S. nabbed big raises, better benefits and even new holidays this year.
They can thank changing attitudes towards organized labor, a pandemic-emboldened workforce and a giant helping of leverage coming from a tight labor market.
State of play: UPS workers scored a series of wins so notable in their latest contract negotiations — including pay increases have some drivers earning as much as $170,000 — that it's turned brown-shorts-clad delivery driver into a hot job.
UPS drivers also landed themselves a new day off — getting MLK day as a paid holiday for the first time — and air conditioning in trucks, a long-simmering issue.
Unionized airline pilots secured pay raises as high as 46% this year as a pilot shortage increased demand for workers and the amount of leverage they have.
Even rail workers, who ended 2022 without the paid sick leave they'd demanded in contract negotiations, wound up making progress on that front. By June, a majority had gained access to the benefit.
Plus: After more than a year of heated negotiations, unionized port workers on the West Coast nabbed a contract — just ratified last Friday — without resorting to a strike.
While details weren't available, interim Labor Secretary Julie Su described the deal, which she helped negotiate, as "historic."
The tight labor market has "resulted in workers being able to make greater demands at the bargaining table," Su told Axios.
"We saw that in the UPS negotiations, where workers are not just increasing their wages, but addressing very serious issues of working conditions and long-term stability."
Big picture: The labor market has been good to plenty of non-unionized workers, too. Wages at the lower end of the income ladder have soared post-pandemic
Reality check: Union membership in the U.S. overall is very low. Though high-profile organizing efforts are underway at Starbucks and Amazon, relatively weak U.S. labor laws mean those workers are struggling mightily to even get to the negotiating table.
What's next: The elephant in the room is the 160,000 writers and actors out on the picket lines now.
Their summer strike is stretching into autumn and there's been little reported progress in negotiations.
What we're watching: All eyes are on the labor market. As it comes back down to earth from the pandemic-era craziness will worker leverage dissipate?
The bottom line: It was union organizers who pushed for a federal holiday to honor workers back in the 19th century.
This year employers are paying respect with better pay and benefits.
Go deeper