Goodbye Great Resignation: The labor market returns to pre-pandemic normalcy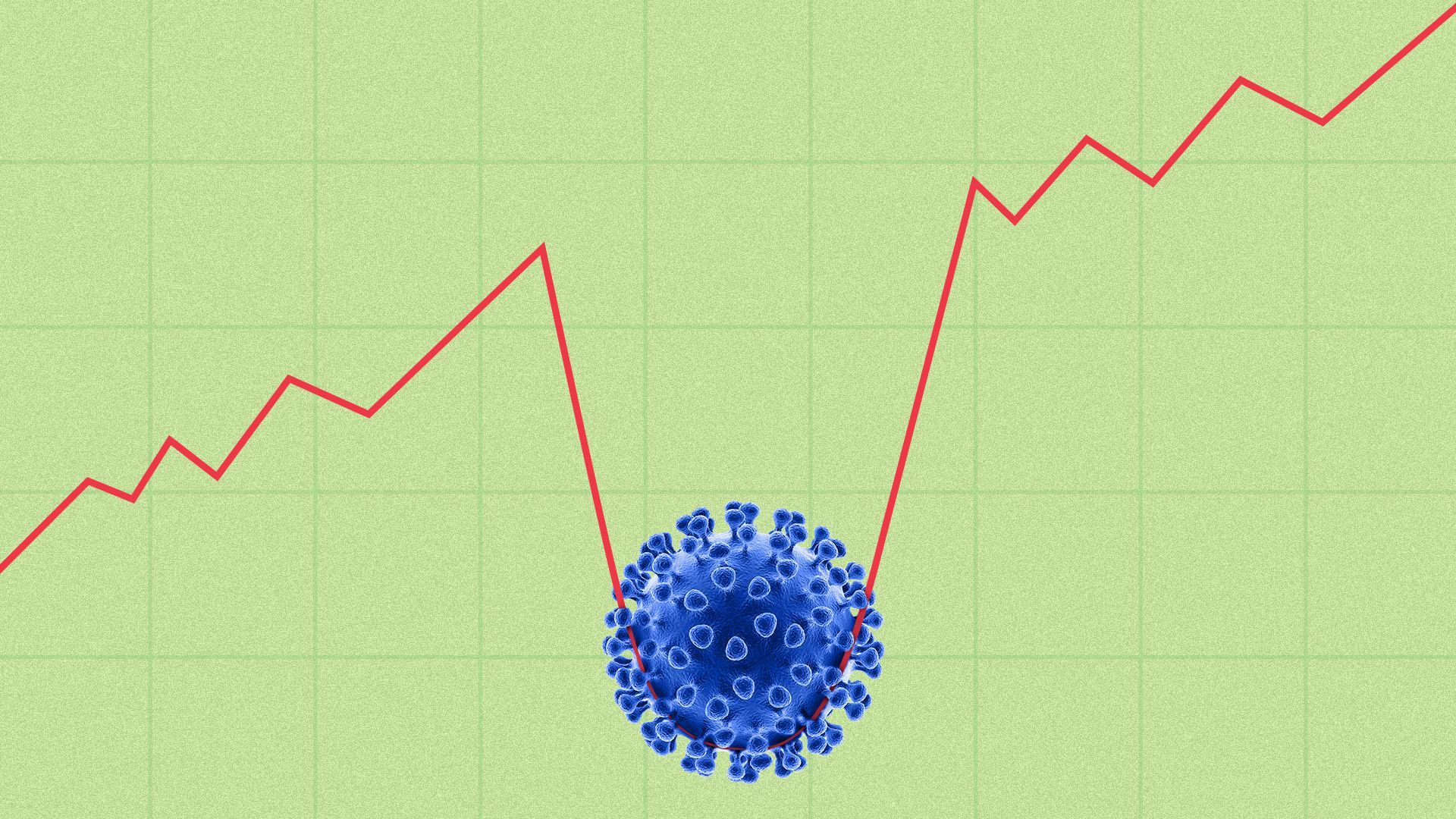 The job market is returning to a familiar place: strong, but no longer in its overheated, pandemic recovery state.
Why it matters: Those COVID-19 distortions had great benefits for workers, with plentiful job opportunities and booming wage gains. For the Fed, the out-of-whack dynamic fueled inflation.
But now, the labor market looks more reminiscent of pre-pandemic times, with sustainable conditions appealing to both American workers and central bankers.
What's new: Key indicators released this week support that conclusion.
The latest is ADP's employment report, which shows job growth coming off a boil. Private-sector employment increased by 177,000 in August, a notable slowdown from the 324,000 gain the prior month.
The rate of people voluntarily quitting their jobs — an indicator of workers' confidence in their job market options — fell to pre-pandemic levels in July, according to data out Tuesday.
What they're saying: "This is a month where we saw the hiring that has defined the post-pandemic recovery go from exceptional to sustainable," ADP chief economist Nela Richardson said on a call Wednesday with reporters.
The data "really does represent a pivot back to normal — normally strong instead of abnormally strong," Richardson added.
Between the lines: The Great Resignation was one of the more high-profile labor market trends, one that suggested a hot labor market triggered unprecedented job-switching rates.
That is officially in the past, as the quits rate fell to 2.3% in July, returning to the rate seen in February 2020, according to the Job Openings and Labor Turnover Survey (JOLTS).
In the leisure and hospitality sector, the poster child of the "quits boom," workers are quitting at a slower rate than before the pandemic.
Hiring, as measured by JOLTS, happened at a rate more in line with pre-pandemic trends. Layoffs remain at low levels consistent with the pre-COVID labor market.
Yes, but: Other indicators point to a labor market where demand for workers still outnumbers supply of them relative to pre-pandemic times, though to a lesser extent than in 2022.
For instance, there are 1.5 open jobs for every available worker, down from the peak of two open jobs seen in March 2022.
The intrigue: "We can't go all the way back to the 2019 labor market when we have 2023 interest rates. That's going to determine hiring to a certain extent," Richardson said. She noted interest rate-sensitive sectors like financial services where hiring is flat.
What's next: The government payrolls report, out Friday, is expected to show the economy added 170,000 jobs in August — the fewest since December 2020.
Go deeper