Chances of costly autoworker strike extra high amid Biden's EV push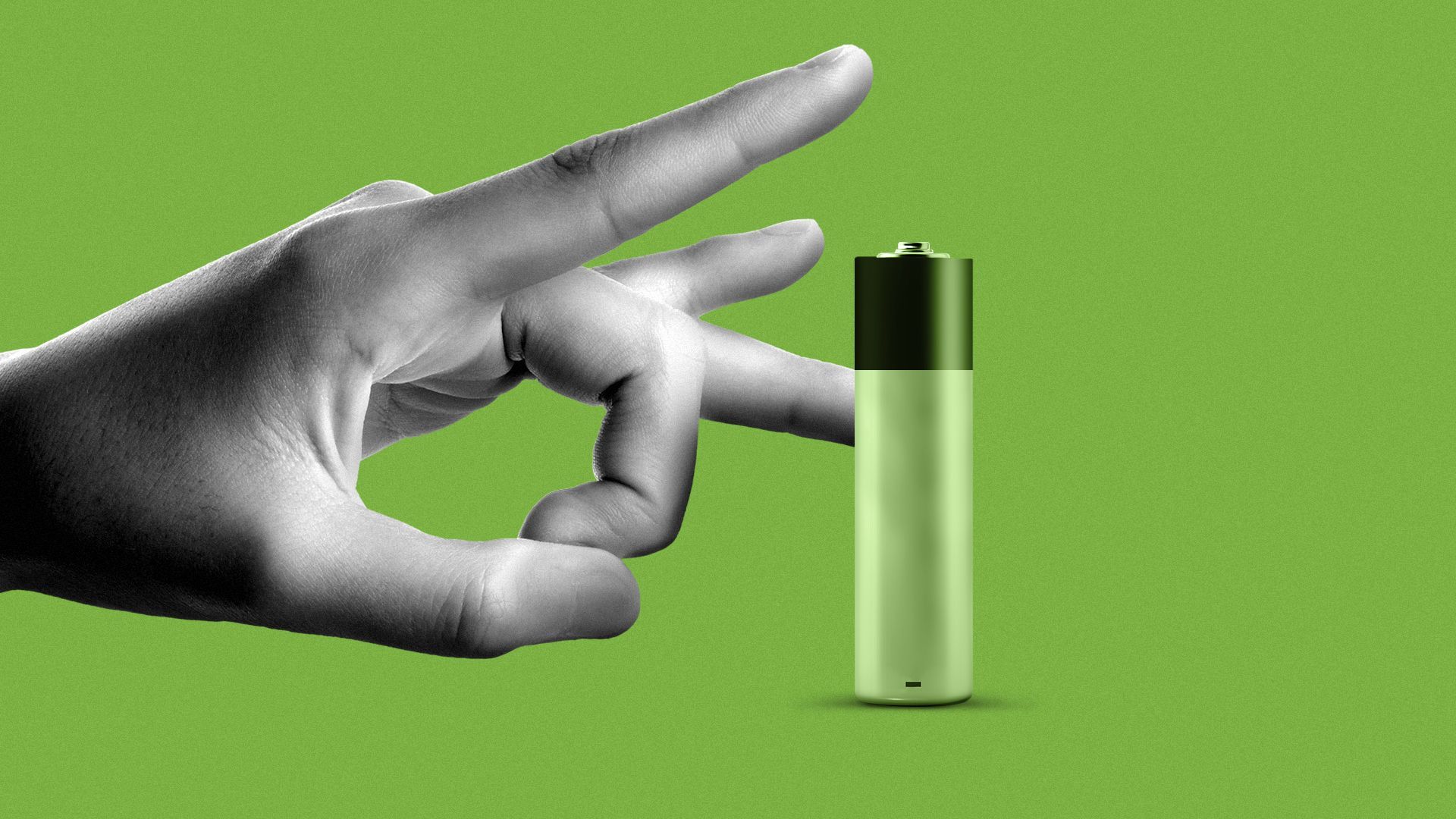 A potential strike by U.S. auto workers in September would be a high-stakes problem for President Biden, who's trying to balance his push for electric vehicles with his self-description as "the most pro-union president ever."
Driving the news: The United Auto Workers worries that EV factories won't employ as many people as traditional plants, and that new battery factories spurred by the president's tax incentives will pay lower wages.
Why it matters: In addition to the political implications, a work stoppage by nearly 150,000 UAW workers at GM, Ford and Stellantis would result in an economic loss of more than $5 billion after 10 days, according to Anderson Economic Group.
Zoom in: UAW members will vote this week on whether to authorize their fiery new leader, Shawn Fain, to call a strike against Detroit carmakers when their contract expires Sept. 14.
Such votes typically pass as a means of bargaining leverage. But this year, the possibility of a strike is extraordinarily high, according to industry experts.
Flashback: A six-week work stoppage at General Motors in 2019 cost the automaker $3.6 billion, with broader implications across the industry.
Michigan, which employs about half the industry's unionized workers, experienced a recession for the quarter as a result of the GM strike, according to Anderson Economic Group CEO Patrick Anderson.
Where it stands: This time around, labor negotiations are taking place under much different circumstances, with Detroit automakers in a precarious spot in an unsettled industry.
Yes, they've been raking in huge profits from high-priced pickup trucks and SUVs.
But they're also investing billions of dollars to develop future EVs that consumers are still hesitant to buy.
Of note: In a rare move, Biden entered the fray last week, urging both sides to come to an agreement.
At the same time, automakers should "take every possible step to avoid painful plant closings" and other measures that harm workers.
Details: The union, hoping to claw back concessions given during hard times, wants 40% raises, reinstated cost-of-living adjustments and more stability for temporary workers.
The automakers wants to close a cost gap with Tesla, Toyota and other carmakers that don't pay union wages.
For example, total labor costs, including benefits, at GM, Ford and Stellantis are roughly $64-$67 an hour.
For foreign automakers, labor costs amount to about $55 an hour, and at Tesla, it's roughly $45-$50.
Reality check: UAW workers today build less than half the cars produced in the United States.
That means that neither the union nor Detroit automakers have the industry clout they once did.
The bottom line: A strike would be costly — but so would a settlement that causes Detroit to lose further ground to Tesla and other rivals.
Go deeper