Truth Social's moment of truth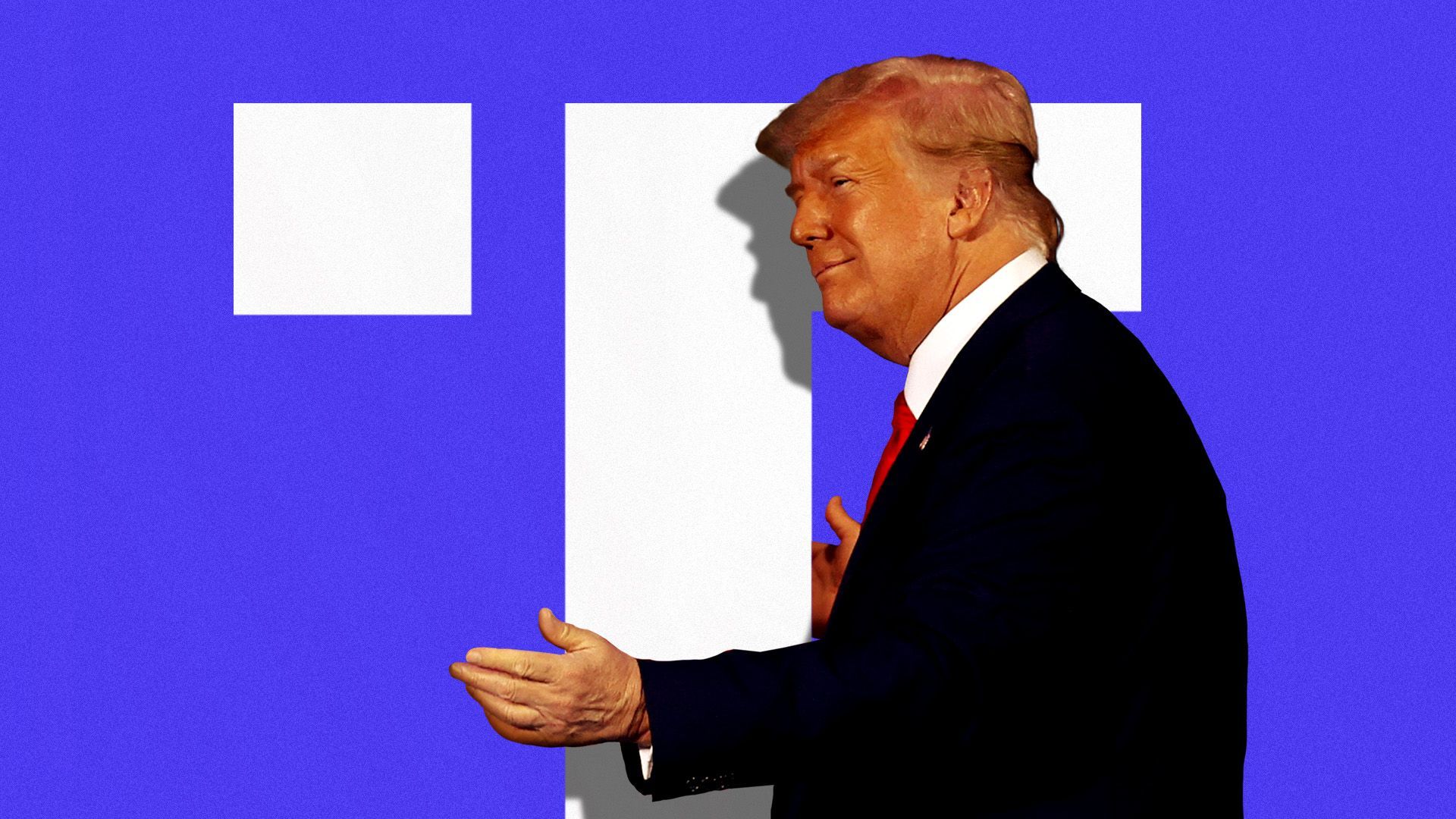 Tuesday is the latest "do or die" deadline for Digital World Acquisition Corp., the blank check acquisition company seeking to take former President Trump's social media company public.
Driving the news: DWAC is seeking shareholder approval for its fifth extension for closing the merger, which has been beset by regulatory investigations, insider trading charges and accounting errors.
The current closing date is this coming Friday, which means it's possible that DWAC would delay its shareholder vote by another day or two.
Behind the scenes: Truth Social has been emailing its app users, asking them to support the merger (even those who don't own any DWAC shares).
That suggests real fear that the vote will fall short of its 65% threshold. On the other hand, DWAC shares closed Friday at $16.51, which is more than 50% above their redemption price.
Trump recently returned to X/Twitter for the first time since his Jan. 6-related ban, with a share of his mug shot, but otherwise he's relied mostly on Truth Social to share his thoughts.
The bottom line: Truth Social has never disclosed its financials, including loans or how much Trump himself invested, so it's unclear how long the company could remain financially viable were the DWAC merger to fail.
Go deeper