Federal deficit unexpectedly set to double this year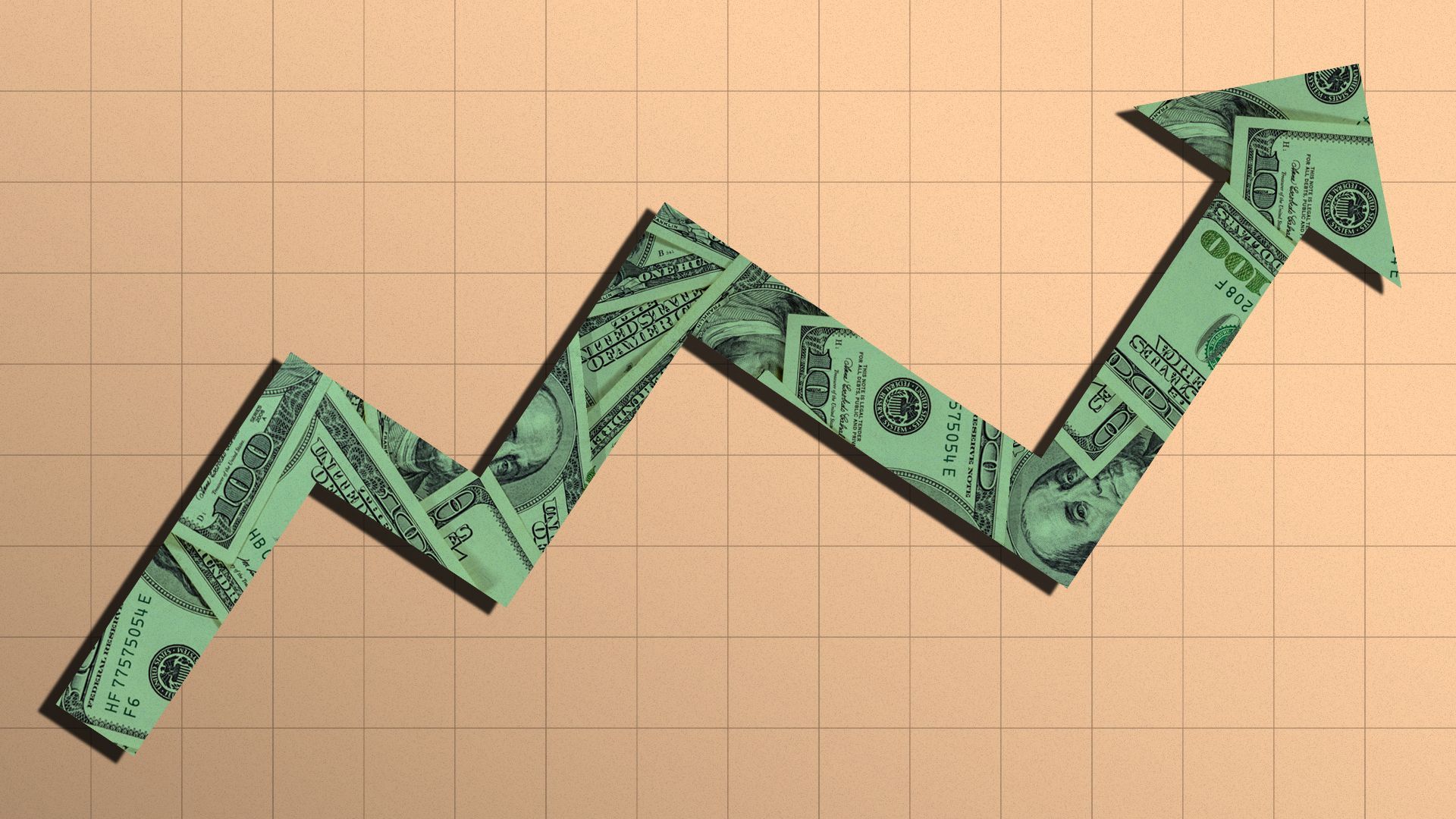 The federal deficit is expected to nearly double this year, from about $1 trillion last year to $2 trillion for the fiscal year ending Sept. 30
Why it matters: There's no precedent for deficits this large, as a share of the economy — outside war, deep recession or pandemic.
The WashPost's Jeff Stein reported Sunday on the stunning projected figure from the Committee for a Responsible Federal Budget.
Between the lines: Such huge spending imbalances contribute to high interest rates for consumers — including mortgages — in the short run.
In the long run, it means interest costs will likely squeeze all other federal priorities.
What's happening: Bigger interest payments + lower tax receipts, despite strong economic growth.
"A strong economy usually reduces the deficit. Not this time," Stein writes.
Reality check: The annual deficit was even higher — $2.8 trillion — in 2021, amid record COVID spending, according to the Congressional Budget Office.
Go deeper: White House urges Congress to avoid shutdown with short-term funding bill
Go deeper