Majority of Americans say the economy's bad, but their own finances are good: poll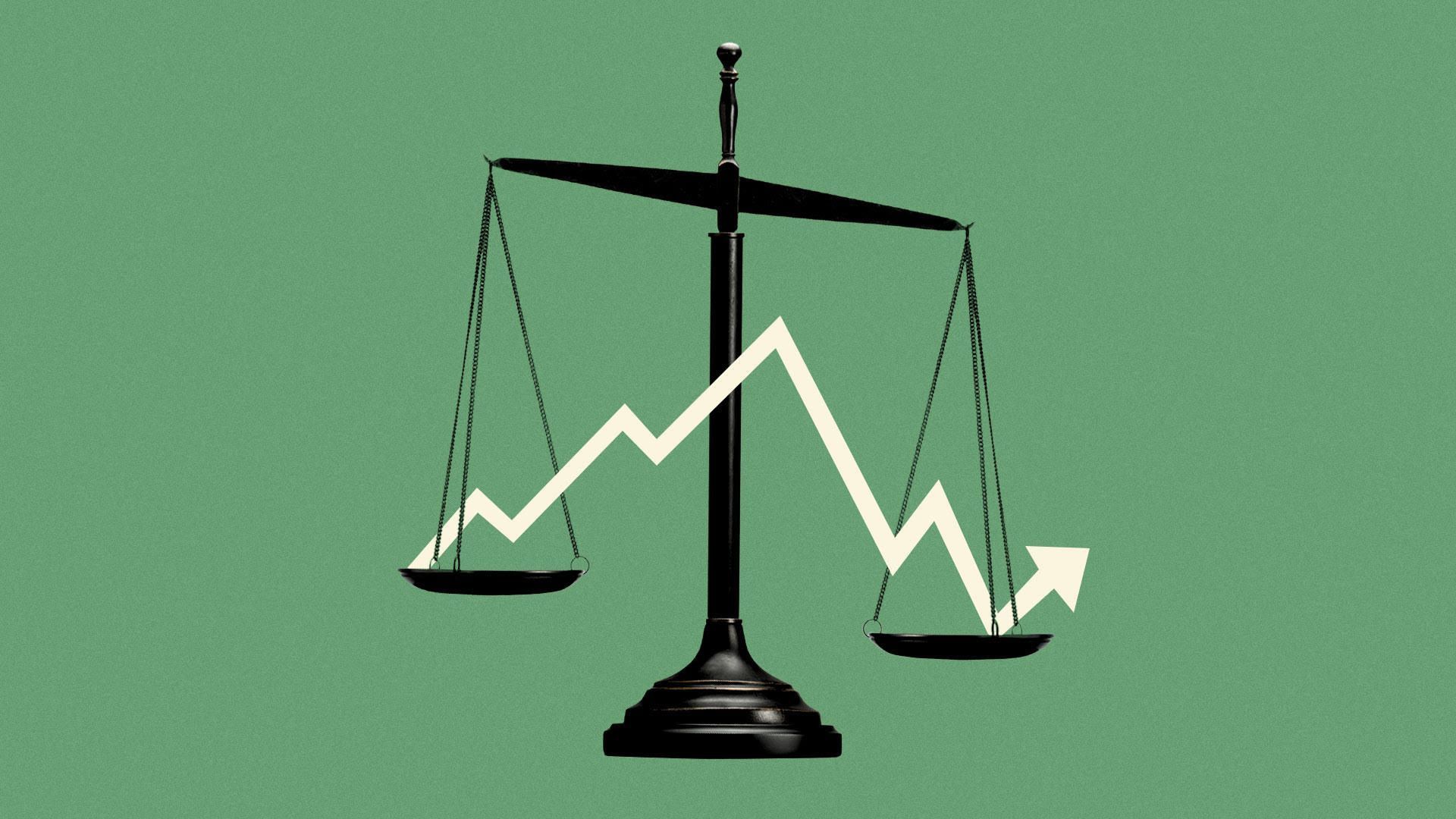 A majority of Americans think the economy is in bad shape, but at the same time say their own finances are good, finds a new poll out from Quinnipiac University this week.
Why it matters: Since 2020, people's perceptions of the economy haven't quite lined up with, well, how the economy is doing. This latest poll offers a new way of looking at the phenomenon.
By the numbers: In the telephone survey of 1,818 adults Aug. 10-14, 71% of Americans described the economy as either not so good or poor. And 51% said it's getting worse.
But 60% said their financial situation is good or excellent.
What they're saying: "Can you be generally happy with your personal financial position and still think the economy is going in the tank? For a broad section of Americans, apparently so," Quinnipiac University polling analyst Tim Malloy said in a press release.
Zoom out: There's evidence from other surveys that Americans' view of the overall economy is entwined with partisanship — especially outside of a recession.
But your view of your own finances might be a bit less clouded by political goggles — especially if a survey makes the distinction between the big picture and your own pocketbook.
Go deeper