Exclusive: Author reveals Barbara Walters' last words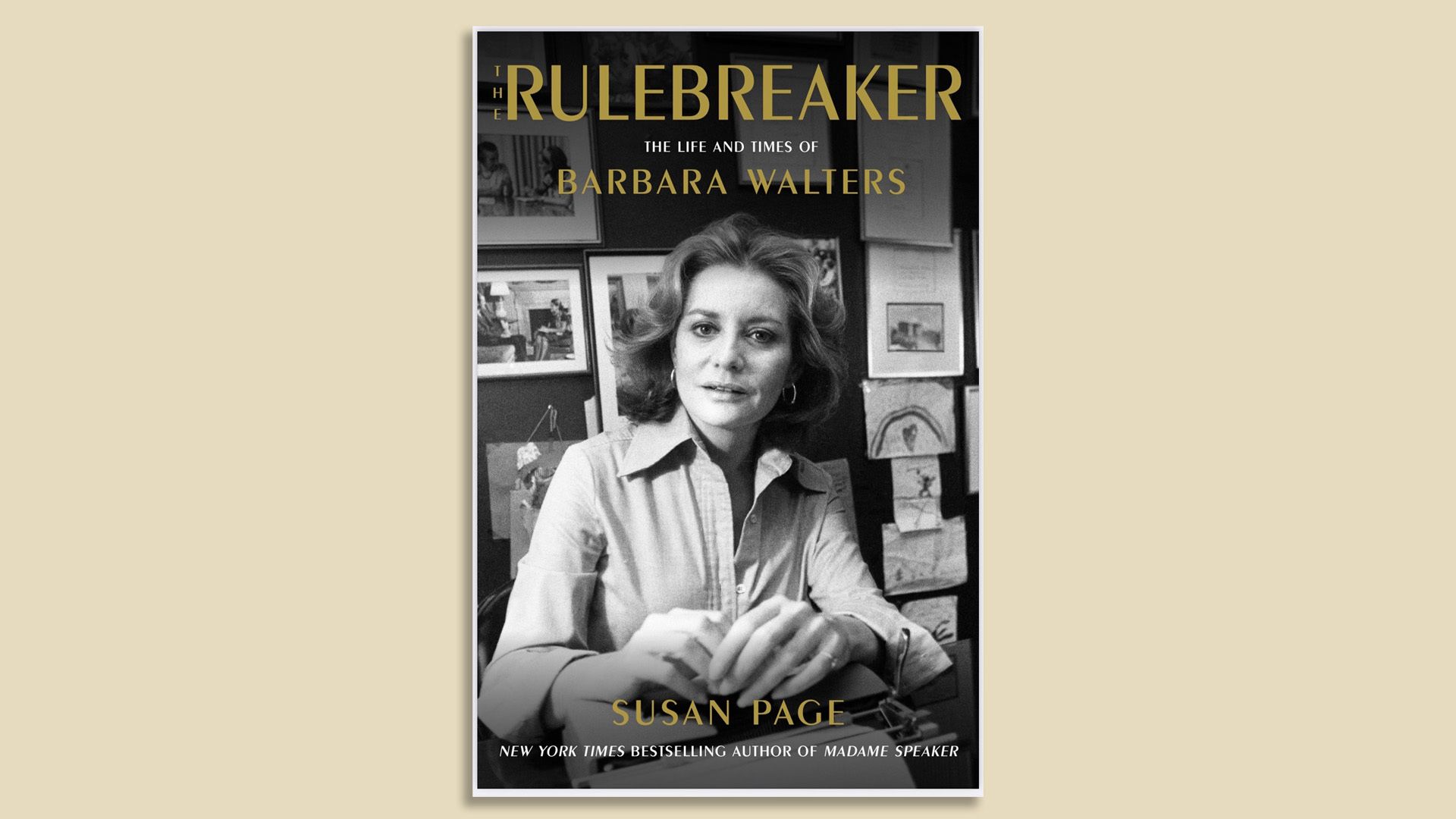 Susan Page, USA Today's Washington bureau chief, started interviews two years ago for "The Rulebreaker," her biography of Barbara Walters, the pioneering ABC News interviewer, coming in April.
Why she matters: Page tells Axios that Walters, who died last year at 93, is "another of those bad-ass women of the Silent Generation" — along with Page's previous biographees, Barbara Bush and Nancy Pelosi.
The backstory: Walters was suggested to Page by agent Matt Latimer and his Javelin colleague Robin Sproul, Page's friend and former longtime D.C. bureau chief for ABC, "as a consequential, complicated figure."
The big picture: Publisher Simon & Schuster calls the book the "definitive biography of the most successful female broadcaster of all time ... a woman whose personal demons fueled an ambition that broke all the rules and finally gave women a permanent place on the air."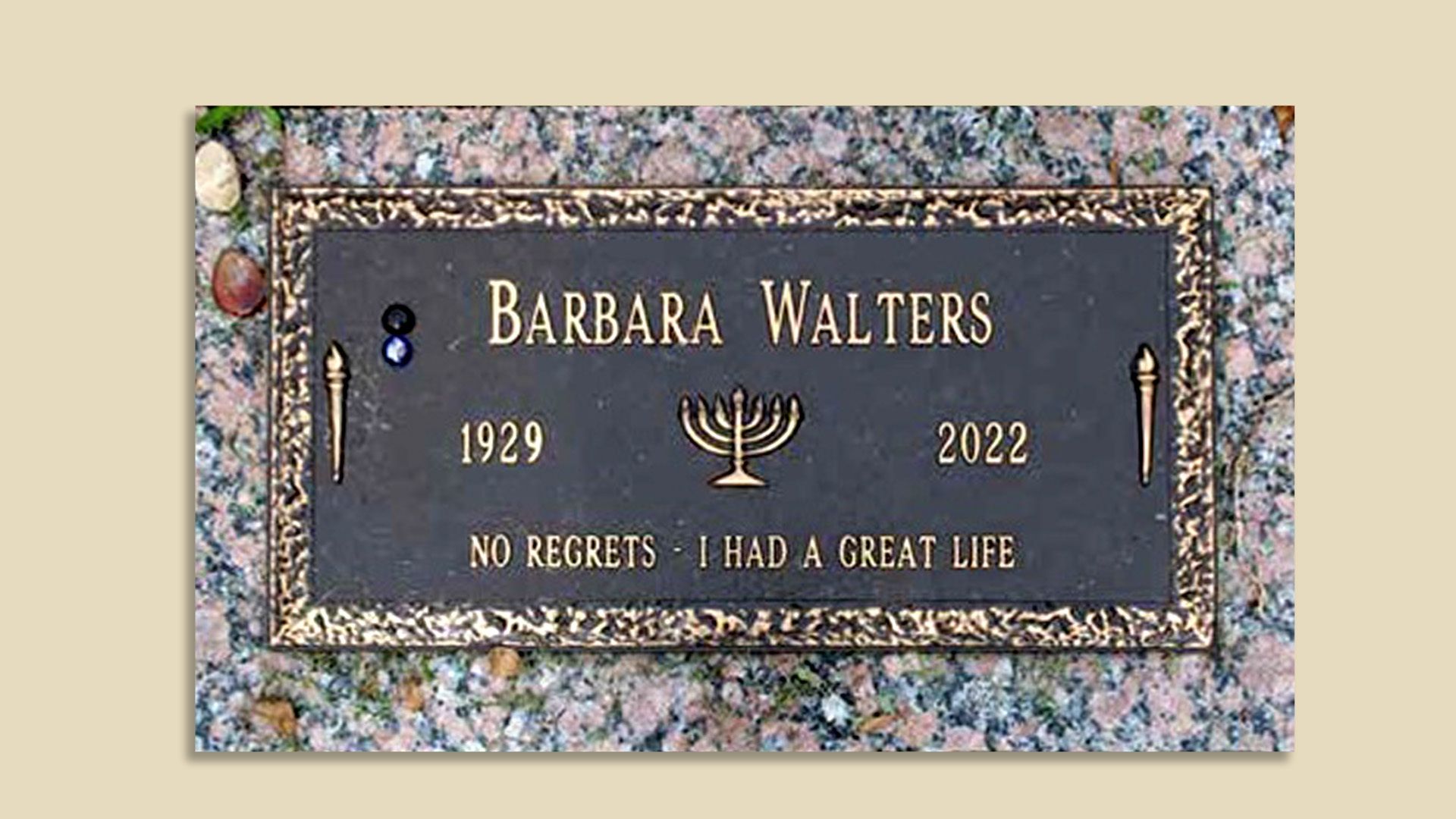 Zoom in: There was no announcement of where Walters was buried — Axios is showing her gravesite for the first time.
"Barbara was buried, as she had wished, next to [family members] at Lakeside Memorial Park in Miami," Page writes. "Their small black and gold markers sit in narrow marble frames."
Walters' last words, after a lifetime of eliciting them: "NO REGRETS - I HAD A GREAT LIFE."
Go deeper