Montana man who threatened to kill Sen. Jon Tester sentenced to prison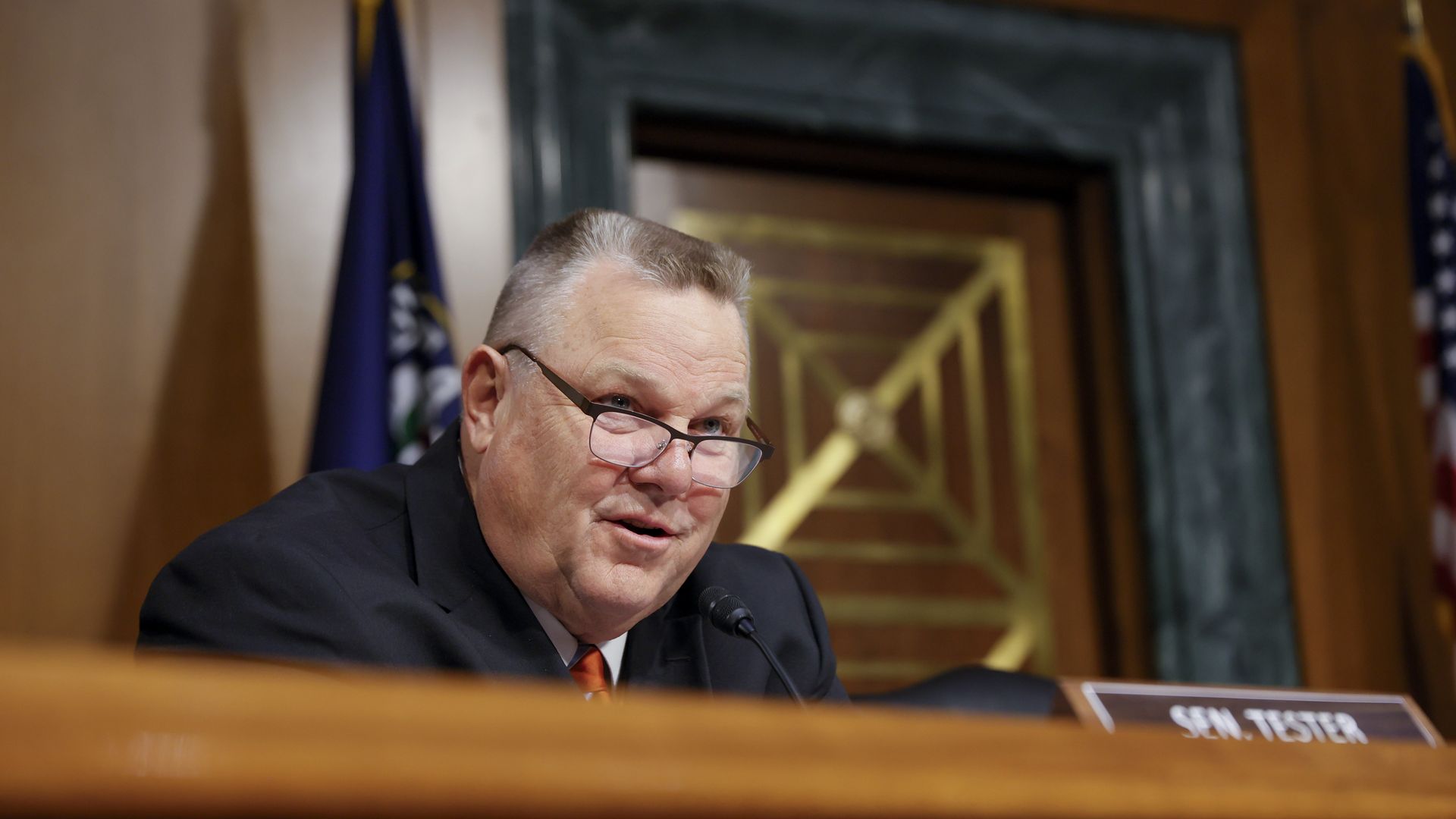 A Montana man who threatened to kill Sen. Jon Tester (D-Mont.) earlier this year was sentenced to two-and-a-half years in prison, the Department of Justice announced.
The big picture: The Tester case is part of a wider trend of surging threats against lawmakers in recent years. U.S. Capitol Police investigations of threats against U.S. lawmakers spiked 144% between 2017 and 2021.
Driving the news: Kevin Patrick Smith, 46, made "numerous threatening phone calls" to Tester's office on Jan. 30 and left menacing voicemails, according to a DOJ press release.
Smith left about 60 messages for Tester, which included multiple threats of murder, per the Thursday press release. In one of the voicemails, Smith told Tester he wanted to "rip [his] head off."
Smith acknowledged to authorities that he made the threats "because he was upset with Tester's political decisions," the release said.
The calls began in late 2022, per AP.
State of play: Smith was contacted by the FBI in early February and officials warned him to stop contacting the senator. He was arrested later that month, NBC News reported.
Smith pleaded guilty in April to threatening to murder a U.S. senator. Following his prison sentence, Smith will be under supervised release for three years, according to the DOJ.
Presiding U.S. District Judge Dana Christensen dismissed a second count against Smith as part of a plea deal, AP reported.
Go deeper: Woman sentenced to nearly 22 years in prison for trying to mail Trump ricin
Go deeper