Hiring uncertified teachers is a Band-Aid response to shortages, experts say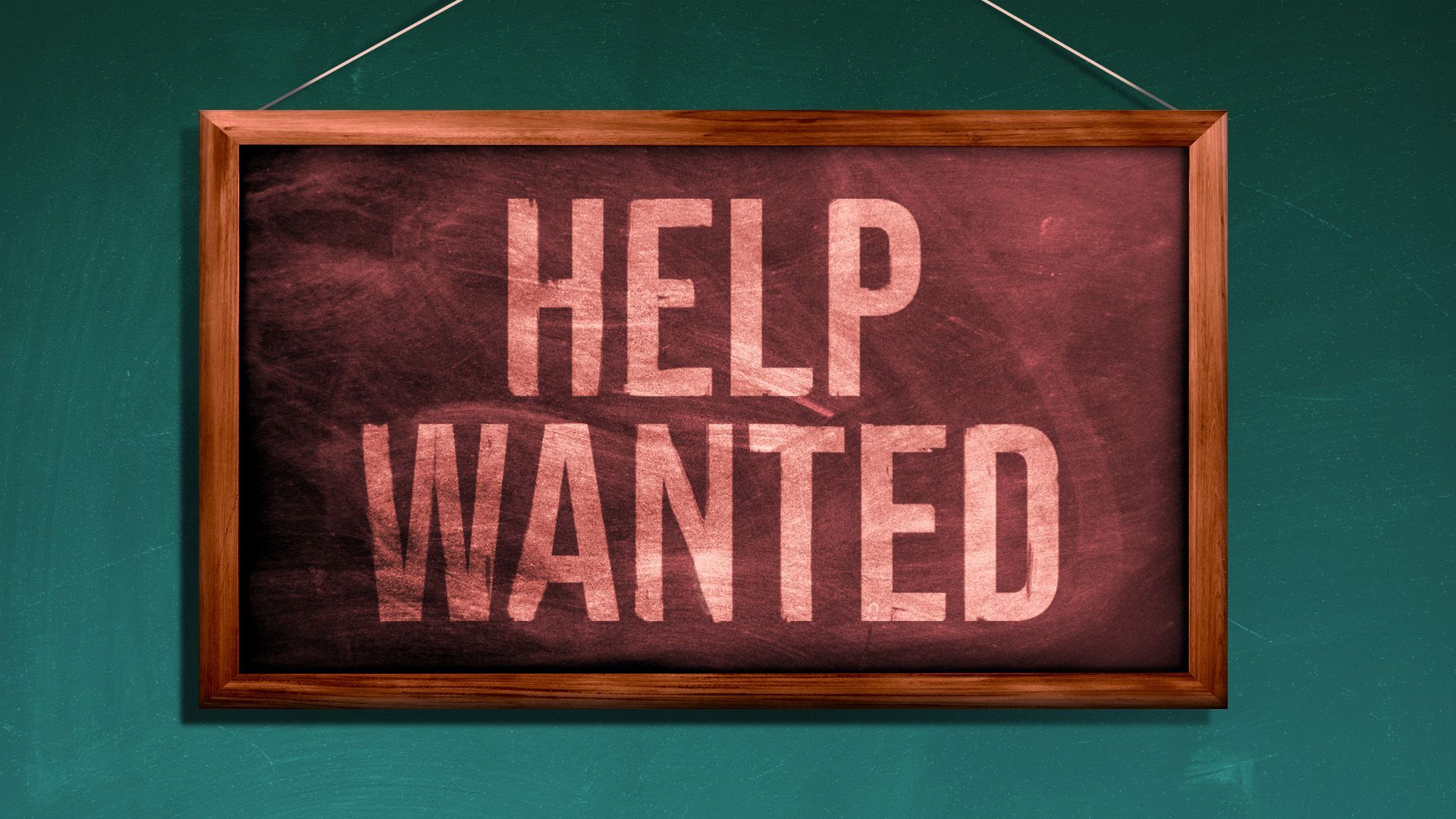 Addressing the dire nationwide teacher shortages by lowering standards for becoming a teacher is only putting a Band-Aid on a bigger problem and could end up backfiring, education experts say.
Driving the news: Houston Independent School District, one of the largest in the country, is seeking to temporarily hire uncertified teachers to fill dozens of vacancies after "extraordinary efforts" to recruit certified teachers, according to the district.
It's a step similar to what school districts and states across the country, including Arizona, Florida and Oklahoma, are taking in an effort to address teacher shortages.
State of play: There's no national database of unfilled teacher positions, but researchers' tracking of policy and news reports indicate that states like Florida, Georgia and Alabama each had more than 3,000 vacancies in the 2021-2022 school year.
HISD had more than 200 teacher vacancies as of Aug. 4, three weeks before school was set to start, according to the Houston Chronicle.
That came with teachers leaving the profession and a steep drop off in enrollment in traditional education college programs.
To address the shortages, some states have increased teacher pay or offered hiring bonuses, while others have also changed state laws or sought exemptions to hire teachers without traditional training.
What they're saying: Experts tell Axios Latino that hiring uncertified teachers may not be the best approach in the long run.
"When you are bringing underprepared teachers, that's a recipe for achievement gaps. That's a short-term fix," says Emma García, senior researcher at the Learning Policy Institute, an independent organization.
García tells Axios Latino that lowering standards for entry into the workforce doesn't solve teacher shortages because underprepared teachers are more likely to quit, which can be "detrimental for the student's learning."
Districts also tend to assign teachers without formal training to the highest-needs schools, attended by many students of color and those who live in poverty, says Heather Peske, president of the National Council on Teacher Quality.
"If we don't disrupt this pattern of sending unprepared and unqualified teachers to our students, then we will continue to see lagging or declining student outcomes, and we simply have to disrupt that pattern."
The other side: HISD didn't respond to Axios' requests for comment. The district noted earlier this month that people hired without certification would still hold a bachelor's degree "and other indicia of preparedness to serve as a teacher."
"In addition, training for these individuals would mirror the training requirements for all teachers in the district," the district wrote, adding that uncertified teachers cannot teach in special education, bilingual classes or pre-K.
Michael Hansen, a senior fellow at the Brown Center on Education Policy at Brookings, notes that some studies have found "a traditionally trained teacher is better" but the "majority of studies would say the pathway into teaching is not important in terms of the quality of the teacher."
The big picture: Most states have for years offered alternative certification programs, or ways to become a teacher that bypass the traditional route of getting an education degree. There are vastly different types of alternative certification programs, including those run by the state or for-profit companies.
That's helped fill some vacant positions and opened the doors to more diverse teachers to enter the field at a time when students of color represent half of the student population but a majority of teachers are white.
For example, some alternative certification programs allow aspiring teachers more time to take licensing exams than if they went to a traditional college of education.
Still, experts say that education leaders should focus on building diverse pipelines by providing more support to college students, especially to students of color, who research shows have lower rates of passing the critical licensing exams that many universities require to graduate.
The bottom line: Paying teachers more and providing better support and resources is the most effective way of attracting and keeping teachers, says Chris Kotterman, director of governmental relations for the Arizona School Boards Association.
"The problem has been and continues to be that teaching is not an attractive enough job for enough people to want. That's it. It's very simple," Kotterman says.
"Teachers by in large are mission-driven people 0r they're not in it for the money, but they also don't deserve to be poor."
Subscribe to Axios Latino to get vital news about Latinos and Latin America, delivered to your inbox on Tuesdays and Thursdays.
Go deeper