Meadows told DOJ he can't recall Trump declassifying documents: Report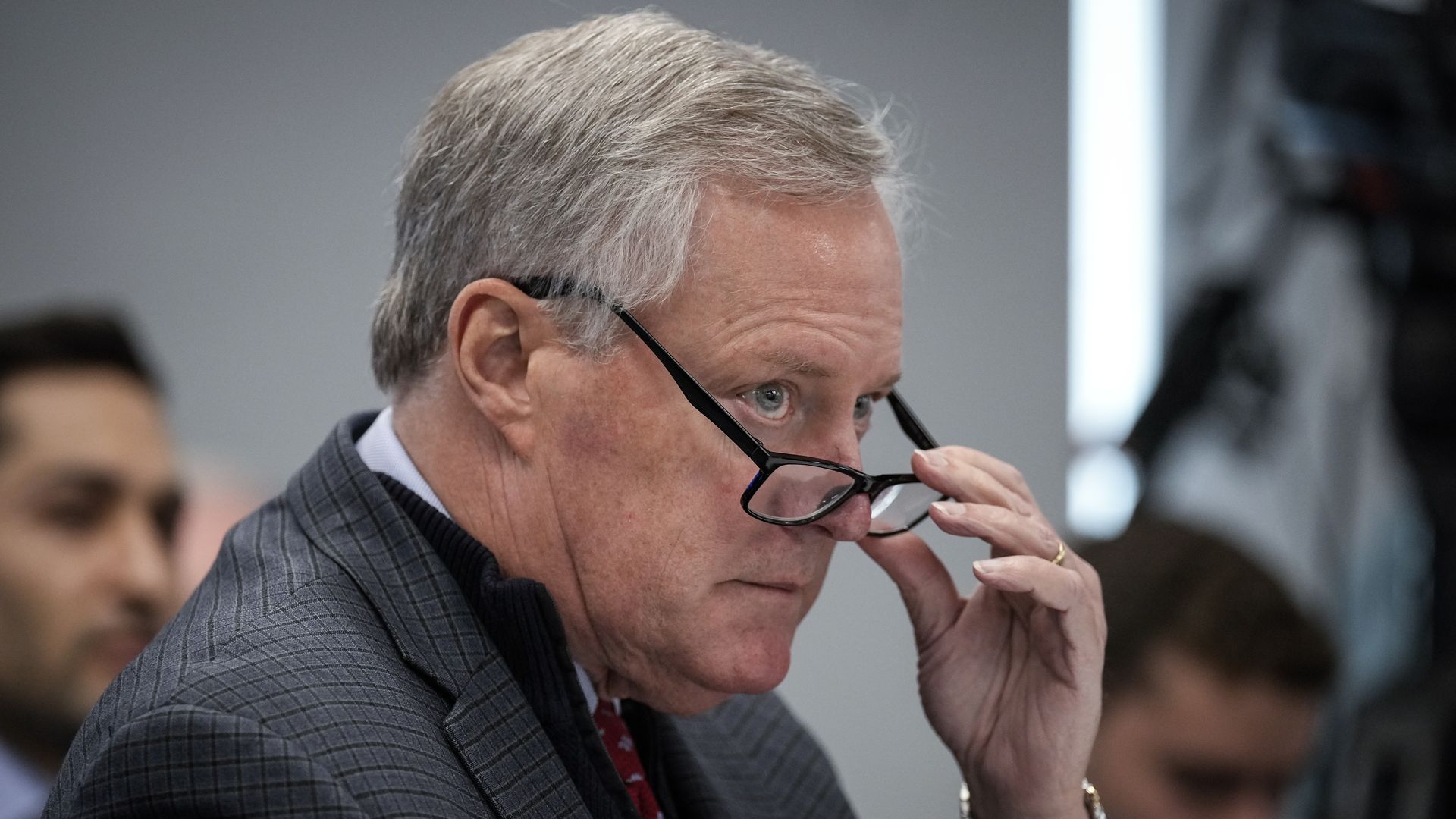 Former White House chief of staff Mark Meadows told prosecutors he doesn't recall former President Trump "ordering, or even discussing, declassifying broad sets of classified materials before leaving the White House," ABC News reported Sunday.
Why it matters: Meadows' account contradicts Trump's biggest defense in the Mar-a-Lago classified documents case.
Trump has insisted he "declassified everything" before leaving office.
A statement from Trump's office last year said he had "a standing order that documents removed from the Oval Office and taken to the residence were deemed to be declassified the moment he removed them."
"Meadows recalled to investigators only one instance in his time serving as Trump's chief of staff where he claimed to see Trump declassifying documents," ABC says. That was "a binder with materials from the FBI's 'Crossfire Hurricane' investigation into Trump's 2016 campaign's ties with Russia."
Sources also told ABC that Meadows — who was indicted this week in the Fulton County, Ga., case — also told investigators for special counsel Jack Smith he's "unaware of any 'standing order' from Trump authorizing the automatic declassification of materials taken out of the Oval Office.
Between the lines: The ABC report — unveiled by Jon Karl this morning on "This Week" — gives an opening answer to one of the biggest mysteries in the Trump cases. Meadows, who was Trump's top aide in the months after the election, has been mighty quiet. It was clear that wasn't good for Trump.
Just yesterday, two-thirds of the New York Times op-ed page was taken up by a piece declaring: "Mark Meadows Is Everywhere and Nowhere."
"Problematic": ABC News also obtained an early draft of the prologue to Meadows' book, "The Chiefs' Chief," published last year.
The book "includes a description of Trump having a classified war plan 'on the couch' at his office in Bedminster, New Jersey, at a meeting attended by Meadows' ghostwriter and publicist, but not by Meadows himself," ABC reports.
That passage didn't appear in the book.
Meadows told investigators that he asked that the paragraph be changed and that it would be "problematic" if Trump possessed such a document, ABC says.
Go deeper