"Clean air centers" are sprouting up, but can they help?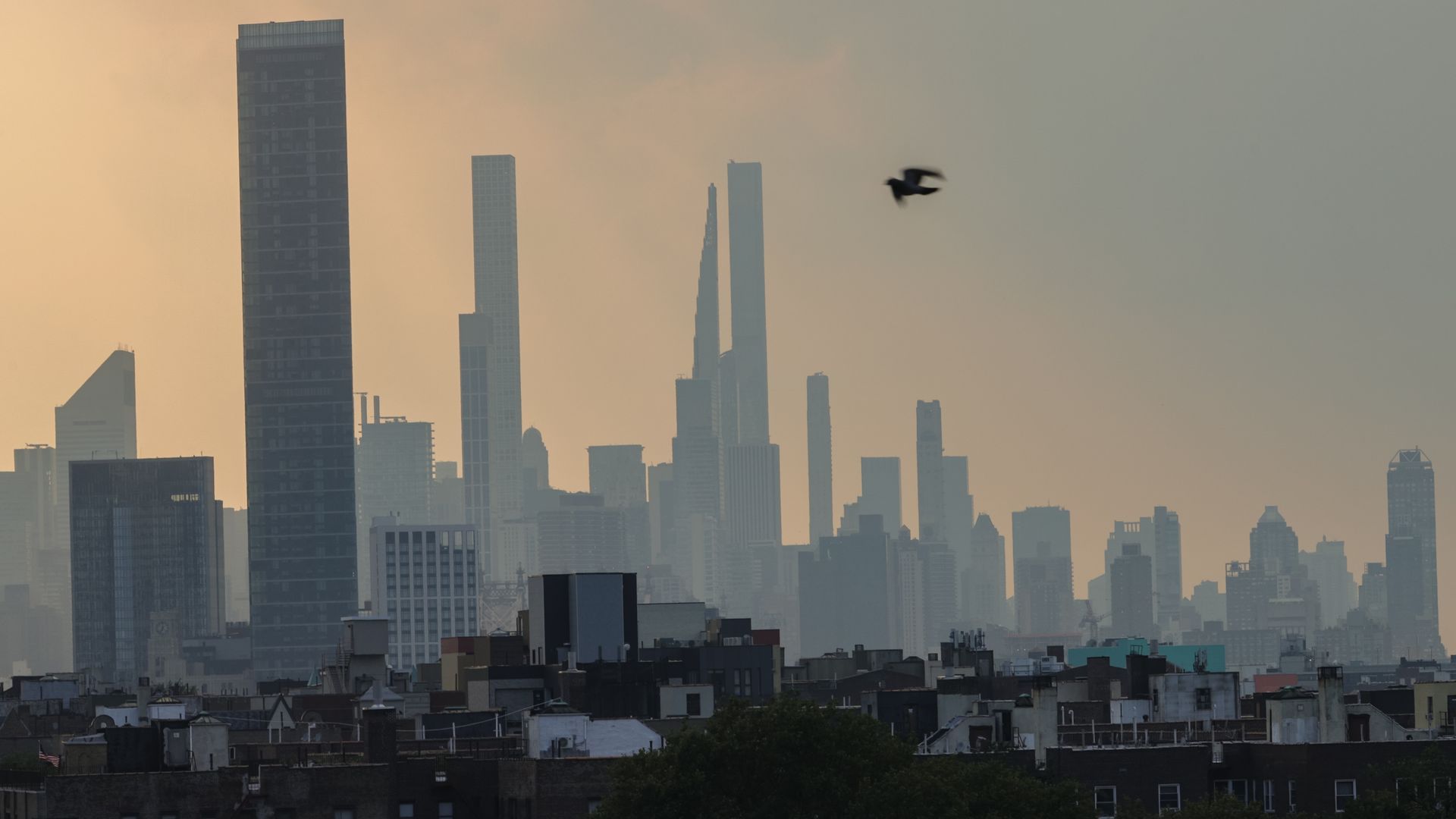 States, cities and counties across the country — led by California — are setting up "clean air centers," where residents can find respite from wildfire smoke and other airborne pollutants.
But traveling to them could expose people to the very hazards they're escaping.
And questions remain over whether these centers — which federal grants and legislation increasingly support — are more helpful than wearing a good-fitting N95 mask, and can attract enough people to make them worthwhile.
Why it matters: The health threats from wildfire smoke can be dire, and climate change is exposing far more Americans to it — inviting experiments in civic response.
People who are experiencing homelessness or have low socioeconomic status tend to suffer the most — and they're the ones officials are trying to help in particular by setting up fresh air havens.
Driving the news: Hundreds of clean air centers have opened in schools, libraries and community centers in California — primarily in the Bay Area — and other places are looking to emulate this emerging innovation.
Seattle, which is being smacked again by a terrifying heat wave, opened five such centers after wildfire smoke became oppressive.
At the federal level, Rep. Scott Peters (D-Calif.), together with Sens. Michael Bennet (D-Colo.) and Jeff Merkley (D-Ore.), introduced legislation in June to provide grants to local programs that establish clean air centers and give away air filtration units.
In New York City, where smoke from Canada turned the sky orange this summer, public advocate Jumaane D. Williams called for the designation of clean air centers in public buildings.
"This is not something that New Yorkers are used to," Williams tells Axios. "We want to build out an infrastructure to be able to address this and other issues."
How it works: Clean air centers are typically small rooms that have been retrofitted with souped-up air filtration systems — or, less expensively, with portable air cleaners, which are the size of a small refrigerator.
While public cooling centers can double as clean air centers — or urban "breathing rooms" — they need to be properly kitted up, experts say.
"Operating a clean air center is not as trivial as adding purifiers in a cooling center," Ilias Kavouras, professor of environmental sciences at the CUNY Graduate School of Public Health, told The City, a Gotham-based news organization. "There are no easy or cheap fix-ups."
Yes, but: It's not clear that if you build them, people will come — or that coaxing people out of poorly ventilated apartments is a better idea than supplying them with high-end masks or air purifiers, which some grant programs are also doing.
"We find that CACs [clean air centers] are underutilized, and practitioners lack adequate resources and tools for effective implementation," said a research paper, published last year in the journal Society & Natural Resources.
"At the same time, community members need more transportation options, robust outreach and extended hours to make CACs more accessible."
Where it stands: The Environmental Protection Agency is starting to promote clean air centers, using American Rescue Plan funding to help set them up in public schools.
The first four regions the EPA has targeted are California's Bay Area; Multnomah County, Oregon (home to Portland); Pima County, Arizona (home to Tucson); and Kittitas County in central Washington.
In California, Gov. Gavin Newsom signed legislation in 2019 setting aside $5 million for a statewide network of clean air centers that would be open to the public when air quality indexes reach dangerous levels.
The first one opened in a public library in San Francisco in 2022.
It's "a nondescript space with a few tables and chairs, a hand-washing station, and two quiet but impressive MERV 13 air filters," as Claire Elise Thompson described it in Grist.
Many others have followed, and the state will soon publish a map of the locations, which are marked with a new logo, said Amy MacPherson, spokeswoman for the California Air Resources Board (CARB).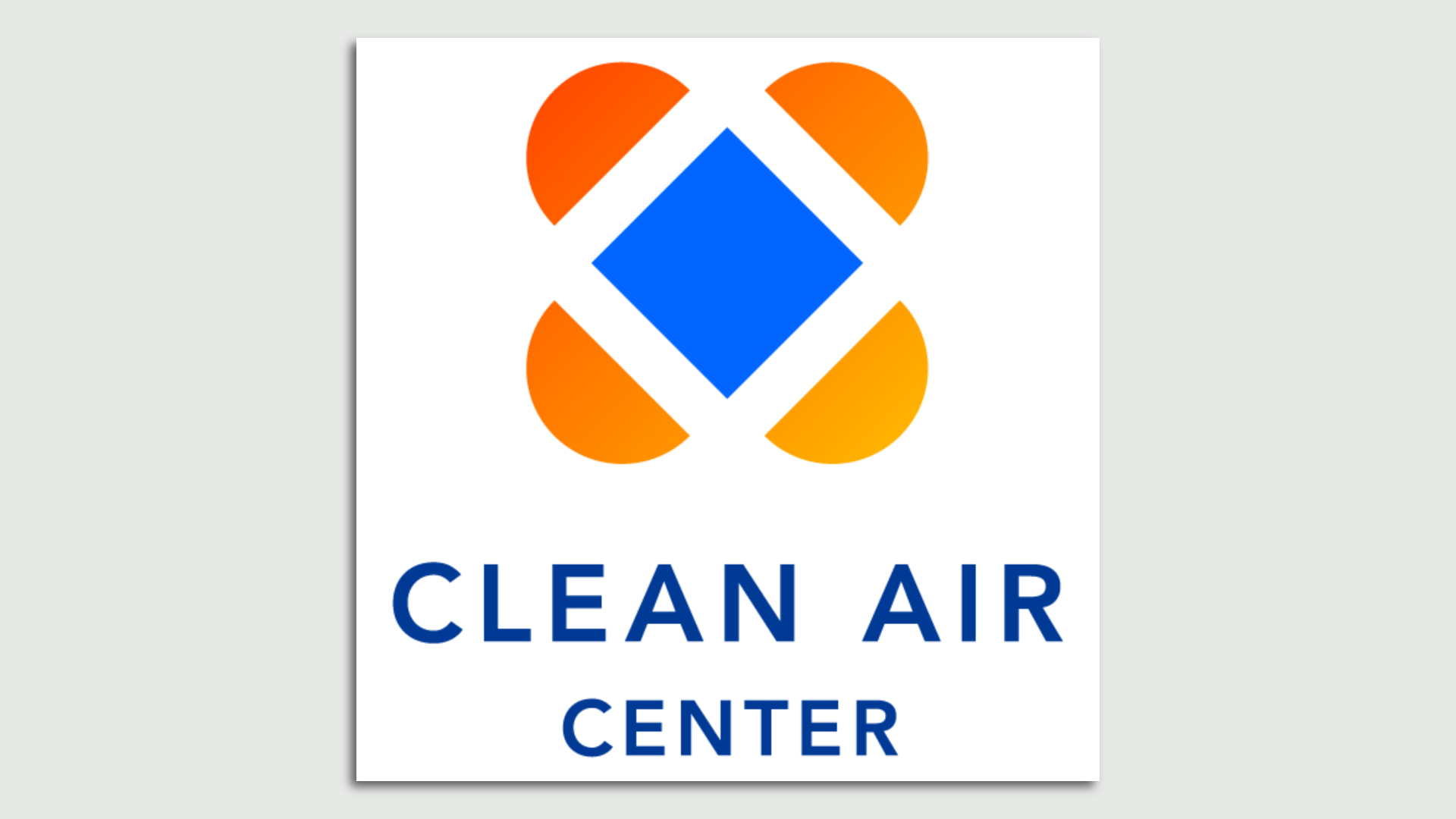 What they're saying: "The focus of the program is very specifically on vulnerable populations and providing them that respite from wildfire smoke," MacPherson tells Axios.
"There are communities across California that are already overburdened by air pollution," she said. "The hope is that not only are we creating this statewide network, but we're doing it with a focus on the people who need it the most."
CARB recently confirmed that "every single person or part of California was affected by smoke at one point or another."
Between the lines: East Coast cities and states have been looking for guidance from the West as they grapple with wildfire smoke for the first time.
Williams, the New York City public advocate, put out a full report with 17 recommendations, including clean air centers drawn from the California model.
"I don't know that we've made much progress yet, but it's something that we're still pushing," he said.
The bottom line: The modern fallout shelter is likely to be suffused with HEPA filters.
Go deeper