All the President's Men, nearly 50 years apart: Nixon and Trump front pages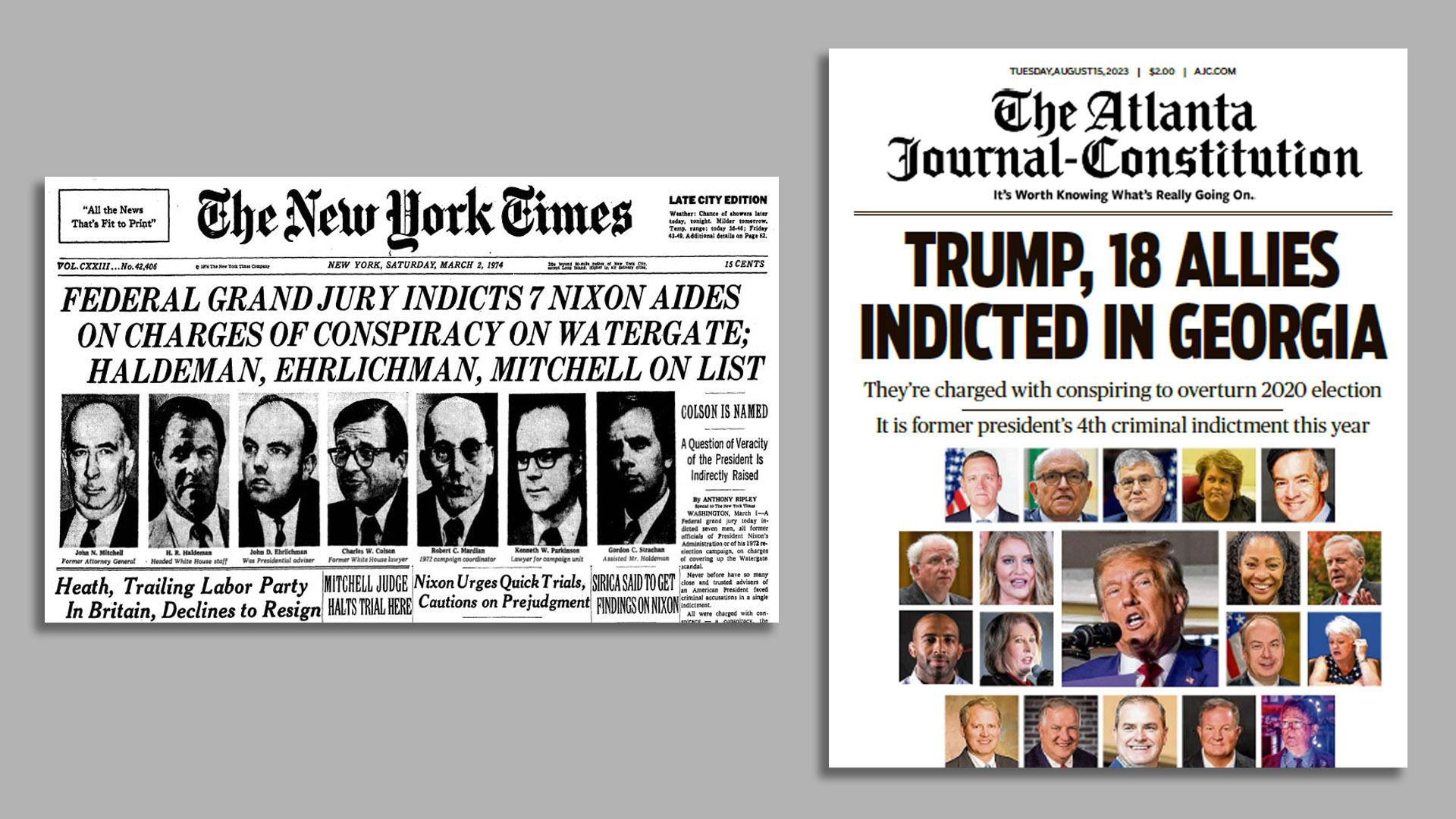 If news is the first rough draft of history, then this week's front pages won't be quickly forgotten.
Why it matters: On Monday, former President Donald Trump made history as the first U.S. president to be indicted not just once, but in four separate cases.
Driving the news: A Georgia grand jury capped off a years-long investigation by indicting Trump and 18 allies in the most sweeping and complex case yet against the former president.
The next day's front page of the Atlanta Journal-Constitution featured portraits of Trump and his associates centered below a bold, uppercase headline.
The iconic A1 recalls another historic newspaper front page, one from nearly 50 years ago: the Mar. 2, 1974, edition of the New York Times announcing a grand jury's indictment of seven aides to then-President Nixon.
It marked a peak in the Watergate scandal that would, just months later, lead to Nixon's resignation.
For the record, here's Wednesday's NYT front page, also featuring photos of those charged in Georgia.
Go deeper: Trump legal peril enters new phase
Go deeper