The growing list of countries banning the "Barbie" movie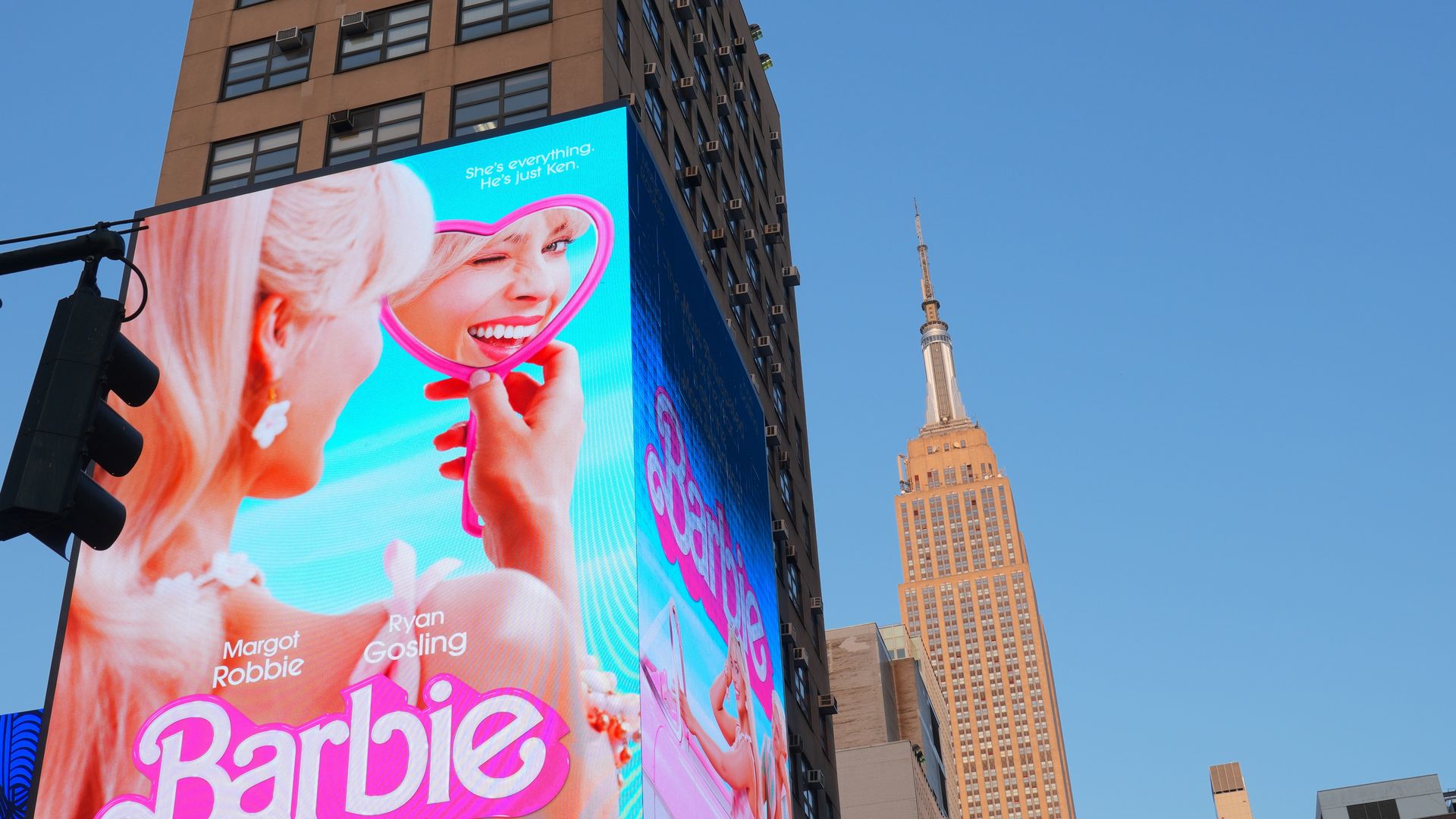 Despite smashing box office records and becoming a cultural phenomenon, "Barbie" is banned in a growing number of countries around the world.
Driving the news: Greta Gerwig's blockbuster film about the titular doll has sparked conservative backlash and geopolitical anger in some places.
Here's where "Barbie" is banned:
Vietnam
In early July, Vietnamese officials banned screenings of the film, claiming it showed a map with disputed Chinese territorial claims in the South China Sea.
State media reported at the time that the map "distorts the truth" and broke the law.
"The map in Barbie Land is a child-like crayon drawing," a Warner Bros. Film Group spokesperson told Variety last month."The doodles depict Barbie's make-believe journey from Barbie Land to the 'real world.'
"It was not intended to make any type of statement."
Kuwait
A Kuwaiti committee on cinematic censorship banned the film last week after deeming it contradicted the country's values, the state-run news agency KUNA reported.
The committee said the film promoted "ideas and beliefs that are alien to the Kuwaiti society and public order," Lafy Al-Subei'e, undersecretary of the Ministry for Press and Publication, said in a statement, per KUNA.
Algeria
Algerian authorities pulled "Barbie" from theaters this week, nearly a month after its local release.
Neither Algeria's Ministry of Culture and Arts nor its Audiovisual Regulatory Authority have provided an official explanation for the ban, per AP.
Lebanon
Though not yet officially banned, the fate of "Barbie" in Lebanon lies with a government censorship committee after a top official moved to ban it there.
Lebanese Culture Minister Mohammad Mortada requested the ban last week on the grounds that the film contradicts "values of faith and morality" and promotes "homosexuality and sexual transformation," AP reported.
Go deeper