Barbie's sociocultural meaning in 2023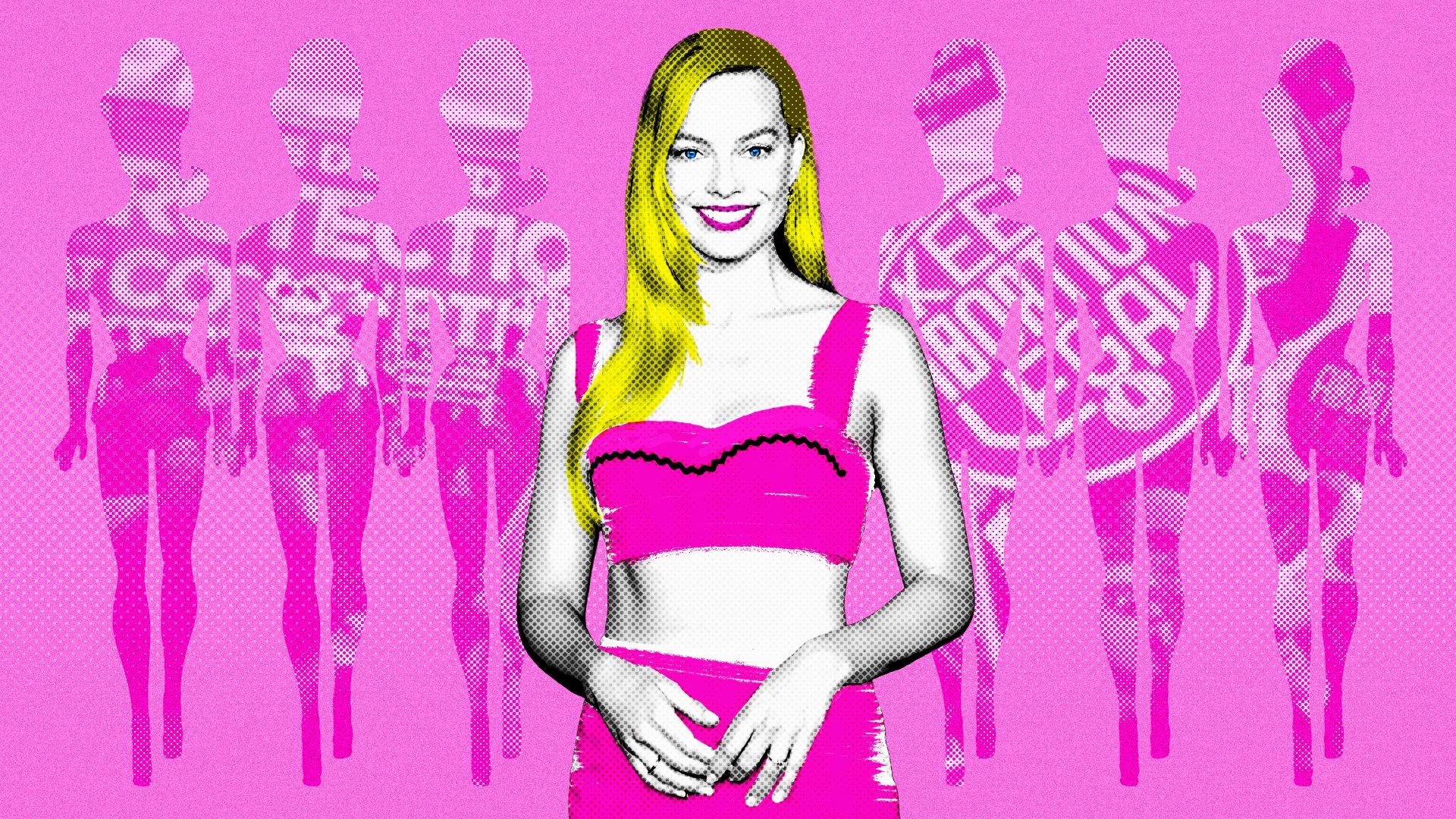 Behold the anthropological dichotomy of the summer of 2023: Grown women are dressing in head-to-toe pink ("Barbiecore") and sipping pink cocktails at pop-up Malibu Barbie Cafés — while at the same time fighting the overturn of Roe v. Wade and promoting body positivity and #MeToo.
Driving the news: Love her or hate her, Barbie will be ubiquitous this summer, with the first live-action Barbie movie coming out July 21.
What she means for public debate over women's bodies and gender issues could spool on through the next election cycle.
Why it matters: Barbie is a cultural Rorschach test. Do you see a beloved cultural icon who personifies innocence and childhood aspiration, or an insidious villain who perpetuates unrealistic beauty standards and gender and racial stereotypes?
A lot of corporate profits depend on the answer — including those of Mattel (Barbie's maker), Warner Bros. (Barbie's moviemaker), and the 100+ companies with Barbie product tie-ins.
Public excitement is clearly building: After the first movie trailer came out in April, Google searches for "blonde hair dye" more than tripled. (And that's a tiny microcosm of the burgeoning interest in looking like Barbie.)
"Many people are agreeing that this will be the cultural event of the summer, if not the year," says Lisa McKnight, Mattel's global head of Barbie and dolls portfolio. "Barbie has never been more relevant. We are the #1 doll property in the world."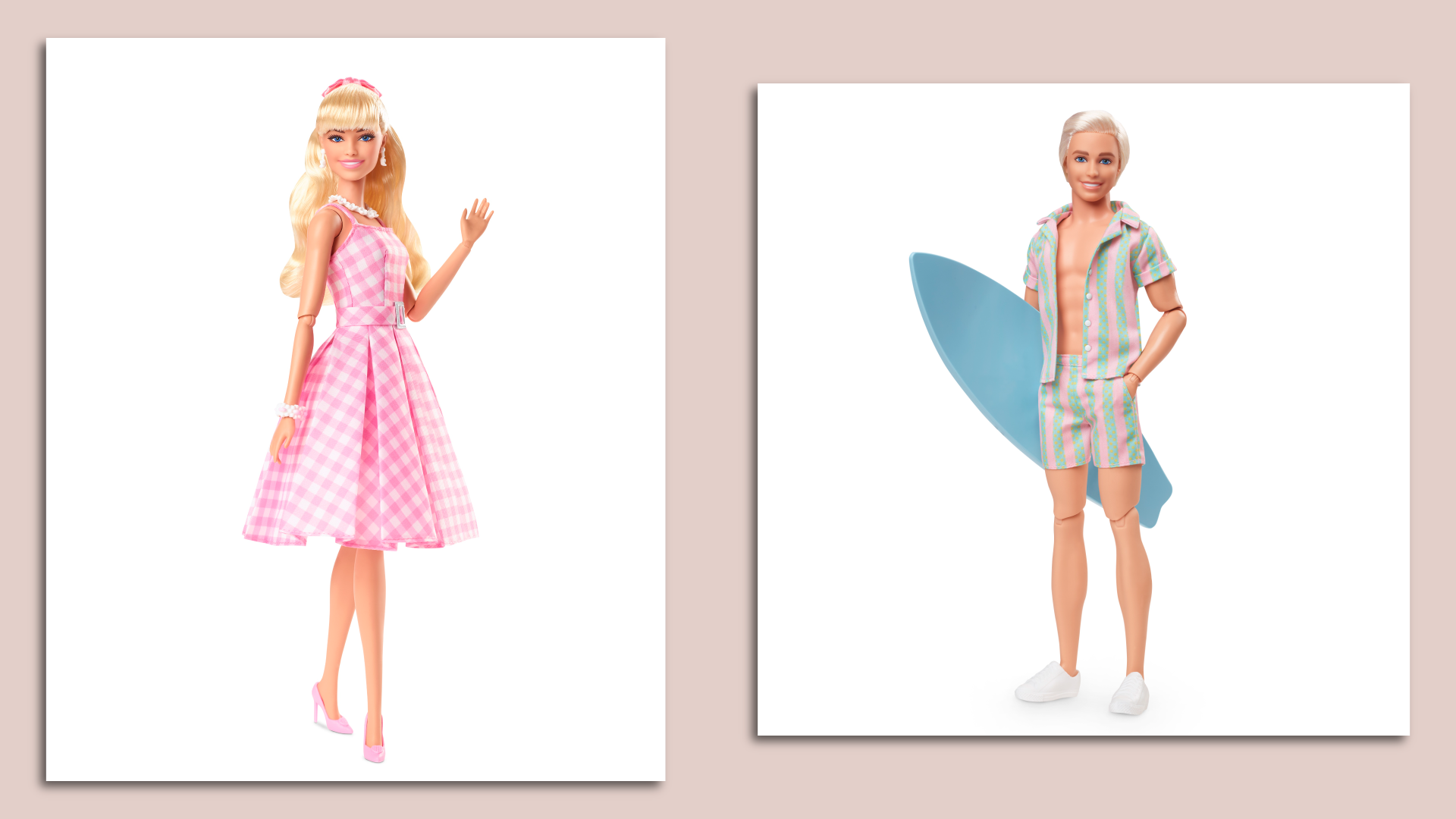 Where it stands: While the forthcoming Barbie movie looks to be what critics might call a frothy romp — with Barbie and Ken traveling from a plastic Barbie Land to the "real world" to learn Important Lessons — it nevertheless highlights important cultural issues.
Mattel has come out with a vast array of Barbies — dolls of all races and skin tones, "curvy" dolls, a transgender doll, a doll with a hijab, and dolls with Down syndrome and hearing aids.
But it's the classic slim, blonde beauty who's represented by actress Margot Robbie in the movie's starring role. (See her Vogue cover.)
Despite Barbie's many careers — and the feminist cred of director Greta Gerwig — Barbie-mania seems linked more heavily to the fantasy of fun at the beach with a boyfriend and a pink convertible than that of equal pay.
"Barbie has stood for conformity, doll-like compliance, objectification," says Jessica DeFino, who writes a prominent beauty culture newsletter.
"My concern is that you can't really separate the politics of Barbie from the beauty standards of Barbie — and the movie really seems to be leaning into that very classic Barbie look."
Between the lines: The "Barbie" movie arrives at a time when some women have been reclaiming the word "bimbo" — and others are joining the conservative "trad wife" movement, which glorifies the gender norms of the 1950s.
The latter is "a movement of women who are like, 'No, women belong in the house. We should look beautiful for our husband. We should have dinner on the table by five,'" DeFino said.
"I don't think it's a mistake that all of these things are entering the culture at the same time," she said. "It's part of a much wider political thing that's happening in the world, which includes the overturning of Roe v. Wade" and efforts to restrict transgender care.
Yes, but: Barbie fangirls (and fanboys) are wigging out with excitement about what promises to be a fun summer movie — c'mon, it's a satire — and Barbie's defenders point to the diverse cast.
Celebrities and the fashion world are in a tizzy, with celebs like Lizzo and Anne Hathaway donning Barbie pink couture.
Some in the LGBTQ+ community are offering an advance thumbs up. "Greta Gerwig's 'Barbie' looks gloriously gay," declared the website LGBTQ Nation.
What they're saying: "Our goal for this summer and this year is for Barbie to be everywhere and for her to be ubiquitous," says McKnight of Mattel. "We want to re-engage fans who may not have been with us — the 20-something crowd and older."
Mattel has introduced an extensive toy line to amplify the movie's release, and product tie-ins include everything from nail polish and hair tools to Impala roller skates and pool floats.
While Barbie herself doesn't weigh in on partisan politics, Barbie Land is "very much a place where the women are in charge," McKnight said.
State of play: The debate over Barbie will likely persist. Is she an empowering girlboss, or the person who made you feel inadequate about your braces, glasses, acne and spreading thighs in 7th grade?
To DeFino, the childhood message of Barbie dolls was, "You can be anything you want to be, as long as you meet the baseline requirements of beauty first," she said. "That's almost the reality of women in the workforce."
"Low self-esteem, body dysmorphia, self-harm — this is all part of the beauty myth," added DeFino, noting that thousands of products — from Ozempic to teeth whiteners to skin potions — exist mainly to help us look like the seminal Barbie.
Mattel, by contrast, positions Barbie as a girl empowerment brand that stands for inclusivity and an equal playing field.
"Today there are 175 different expressions of Barbie, and she's the most diverse brand in the world," says McKnight. "She's had over 250 careers."
Backstory: When Barbie made her debut in 1959, she was the first doll with a woman's figure that was meant for little girls — replacing boring paper dolls.
While mothers saw Barbie as too sexual, "the girls saw themselves in the doll," said Robin Gerber, who wrote a biography of Barbie's creator, Ruth Handler. "The girls wanted to play at being grown up."
The original Barbie was a teenage fashion model, and she was always a careerist, Gerber tells Axios. "There was never a time when Barbie was just alone in the house raising kids," she said. "Ken only came out a couple of years later because little girls clamored for a boyfriend for her."
As Mattel evolved Barbie into a more confident career women — replacing her demure face and averted eyes with a more assertive mien in 1971 —  the women's movement came to accept or even embrace her.
"The issue is not Barbie, the issue is the objectification of women, which she reveals or uncovers," Gerber said.
"Because G.I. Joe wasn't a problem," she said. "Why don't we worry that G.I. Joe with his ripped muscles all over his body would make our sons feel bad about themselves?"
The bottom line: While we still don't know exactly what the Barbie movie will say, it's sure to generate plenty of discussions about aesthetics and gender roles — as well as plenty of entertainment.
"Everyone is just having fun with a touch of pink in their lives," as McKnight of Mattel put it.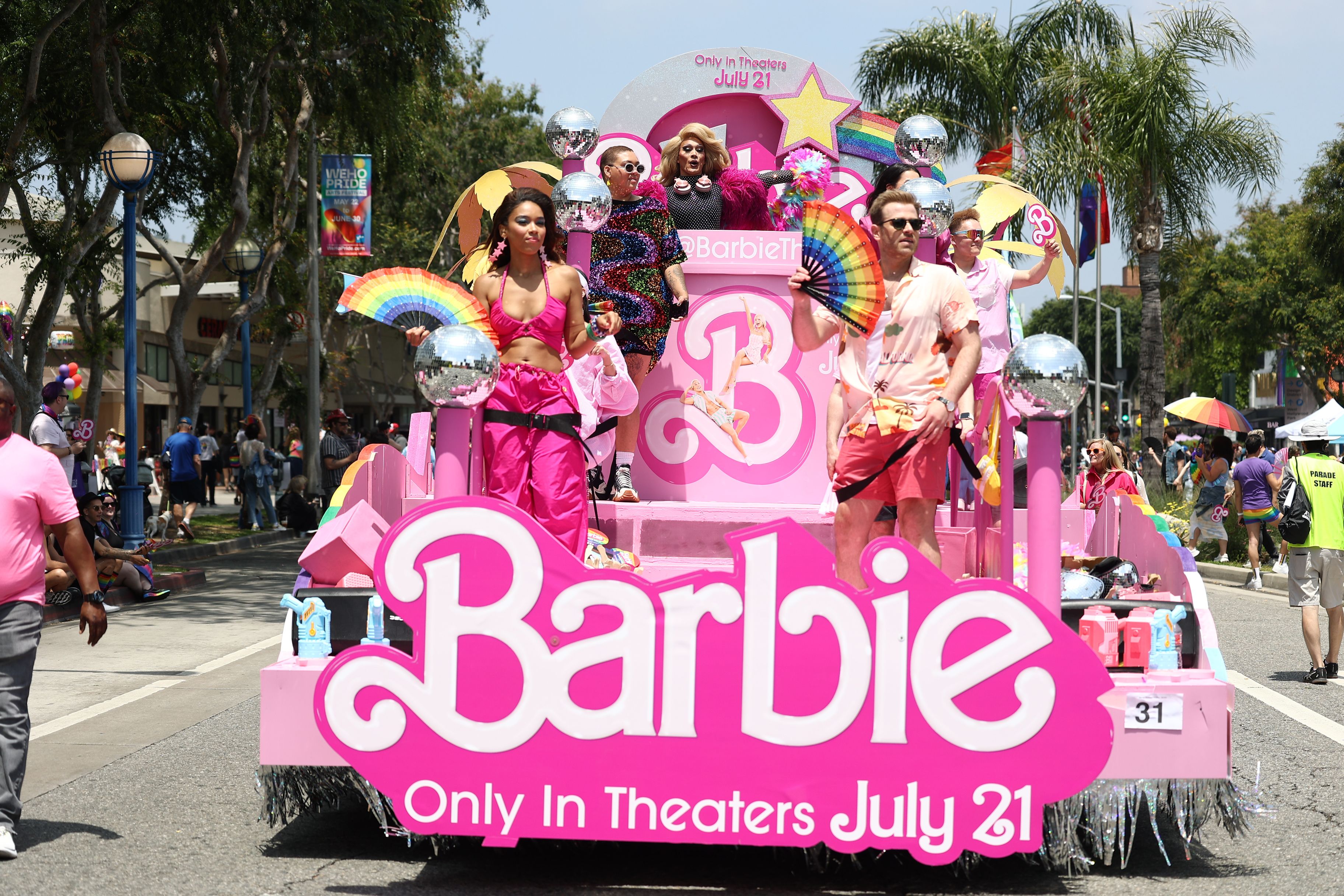 Go deeper