South America's scorching winter is decimating crops and threatening lives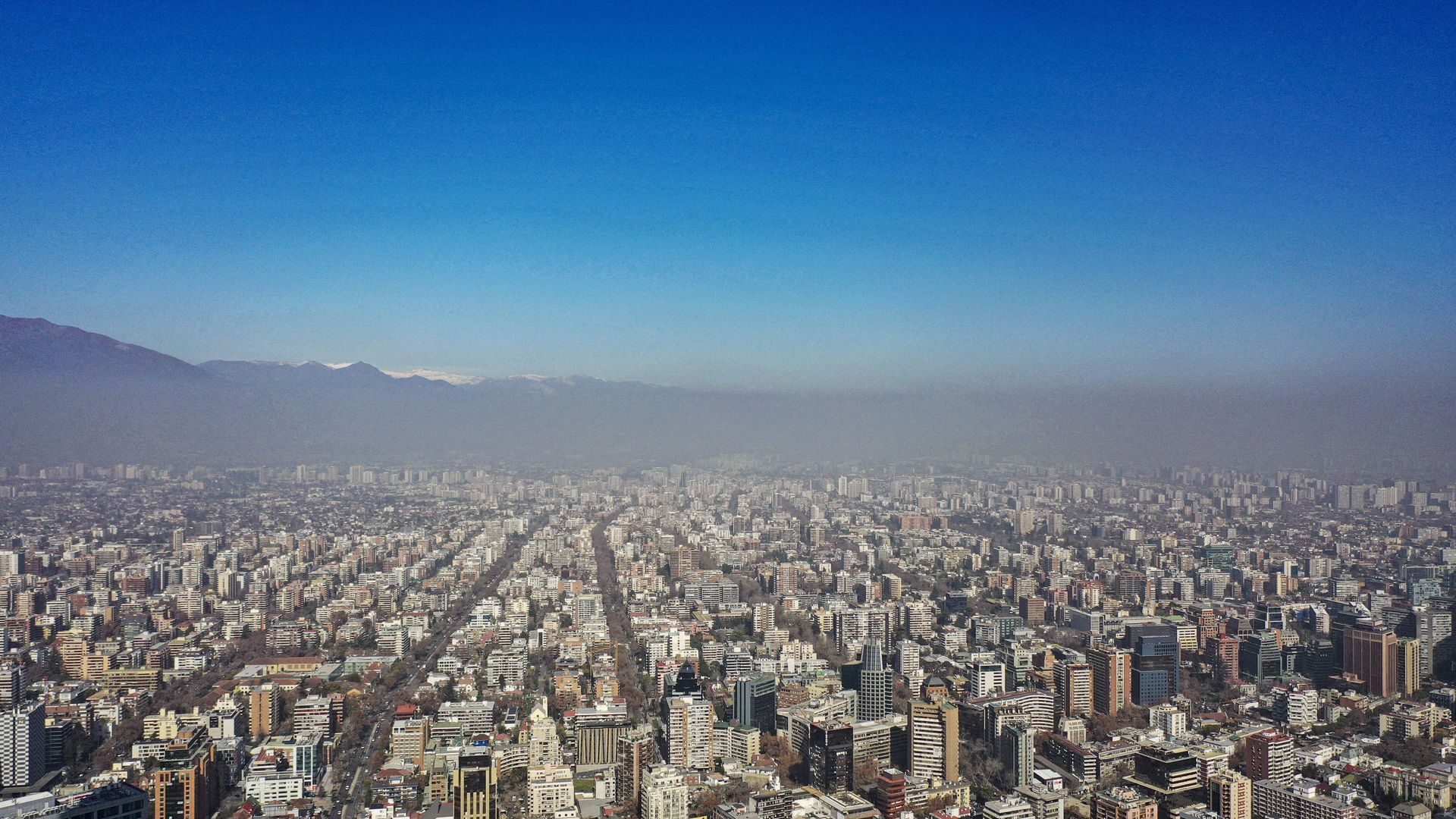 This winter in South America has been one of the hottest on record, intensifying crises created over the last year by severe droughts, wildfires and floods in some regions.
Why it matters: Experts say the extreme weather is already threatening critical biodiversity and the lives of millions in a region where many reside in slums or informal housing with little infrastructure.
Threat level: Much of the northern hemisphere has experienced deadly heat waves and weather disasters this summer. July was the hottest month on record.
In South America, the "hot" winter effect stems both from the El Niño phenomenon that warms ocean temperatures and from man-made global warming, says Alejandro Max Pastén, head of hydrological prediction at Paraguay's Weather Service.
"What's being done so far to stem this is either not yet panning out or simply not enough, and the effects are increasingly plain to see," adds Pastén, who also leads the atmospheric sciences department at Paraguay's Universidad Nacional de Asunción.
Extreme weather has caused significant reductions in crops for local consumption and for exports, which contribute to many of South America's economies. For example, drought has slashed Argentina's soybean yields to the lowest in 24 years, threatening its status as world's largest exporter of soybean oil and meal.
Increased and irregular glacier melting has put lives and livelihoods in danger since many people depend on regular meltoff for drinking water and agriculture. It is also used to supply hydroelectric power generation, which could be affected as glacier water becomes more scarce.
The World Meteorological Organization has warned that a diminished hydroelectric power supply is increasing demand for fossil fuels in a region that has "major untapped potential for renewable energy."
What's happening: Heat waves have hit several South American nations since July, the second month of winter. The average temperature in Buenos Aires in early August is 59°F — this year it's been 86°. Temperatures in Chile hit 100° this month.
What they're saying: "So many ecosystems and human systems in our region are endangered … plus these climate threats are felt more acutely because of how socially vulnerable many in Latin America are," says Yasna Palmeiro Silva, a researcher on the public health effects of climate change at the Pontifical Catholic University of Chile and at The Lancet's Countdown project.
She says most current mitigation plans lack structure or proper financing to help those most affected by a climate emergency, particularly when they already face job and housing instability given the massive informal economy.
"We urgently need proper resilience and adaptability plans, more severe weather warning systems, potable water supply schemes… and stronger pollution regulations," Palmeiro says, adding that the region isn't as major a contributor of greenhouse gasses as the U.S., China or Europe are.
What to watch: Environmental groups have created a handful of mitigation projects that include bringing back ancient water storing practices and rainwater harvesting, which Pastén says could be especially helpful in drought-hit areas.
Subscribe to Axios Latino to get vital news about Latinos and Latin America, delivered to your inbox on Tuesdays and Thursdays.
Go deeper