A look at the Latin American informal economy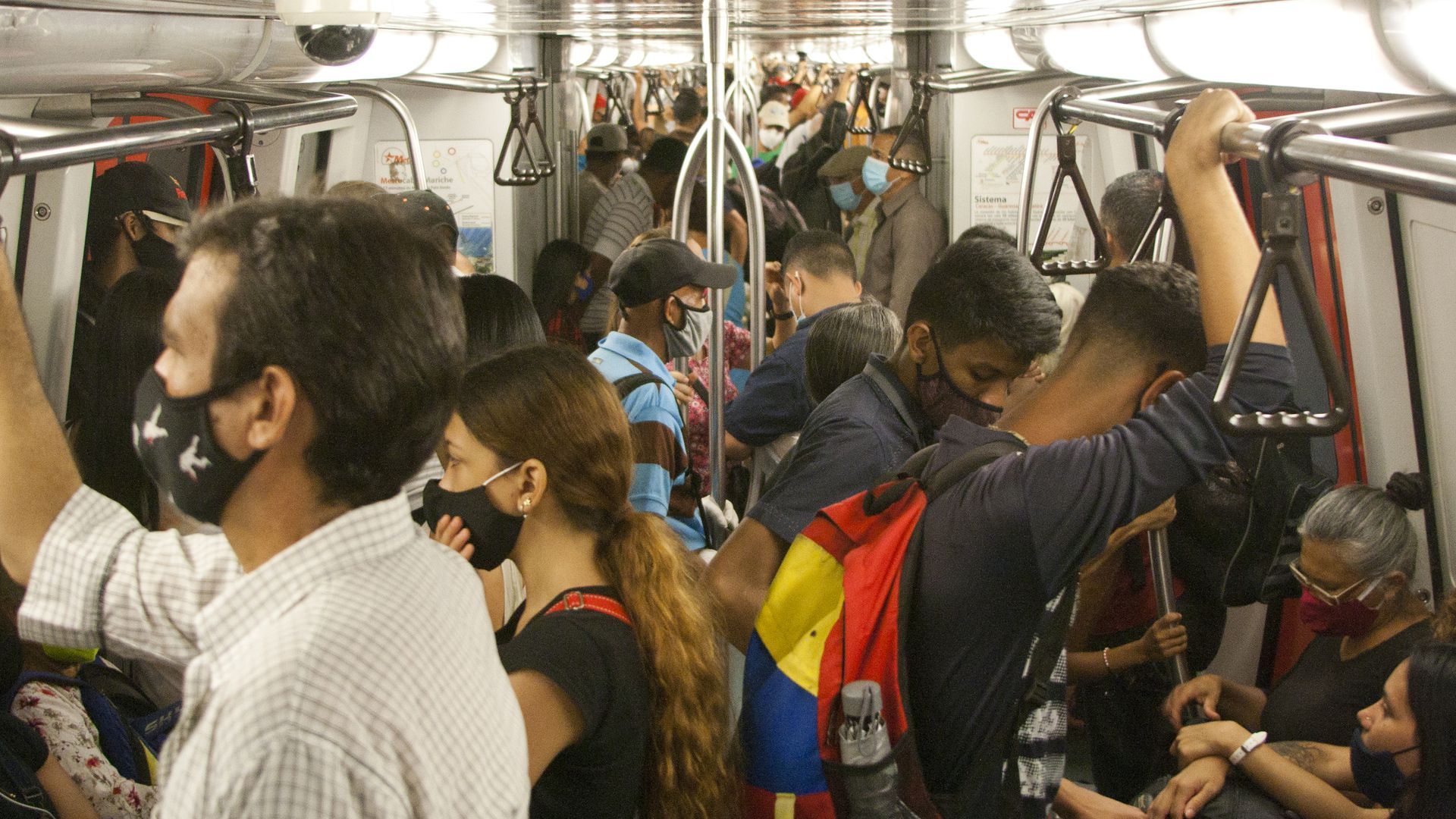 The huge informal economy and dependence on tourism in Latin America has made controlling the spread of the coronavirus harder.
Why it matters: Around half the workers in Latin America and the Caribbean depend on the income they make from unregulated, precarious and untaxed jobs and businesses, without the cushion of contracts or social security benefits.
Those millions of street vendors, domestic workers, garment factory employees and others cannot work from home or afford to stay home if they're sick.
Many in the region live in multigenerational homes with little sanitation, and travel on usually crowded public transportation that doesn't allow for social distancing.
All this increases SARS-CoV-2 exposure and reduces the effectiveness of lockdowns.
The big picture: Extreme poverty in the region grew during 2020 to 33%, its highest point in two decades, and women's participation in the job market plummeted.
The global drop in travel threw many people out of work and hundreds of millions of dollars in public revenue were lost, hitting tourism-dependent and poor Caribbean countries like the Dominican Republic, Haiti and Cuba especially hard.
Experts fear Latin America and the Caribbean could take longer than other regions to bounce back from the pandemic's economic effects, with the possibility of a "lost decade" of little to no growth.
Go deeper