Online classes aim to prepare teachers for AI's realities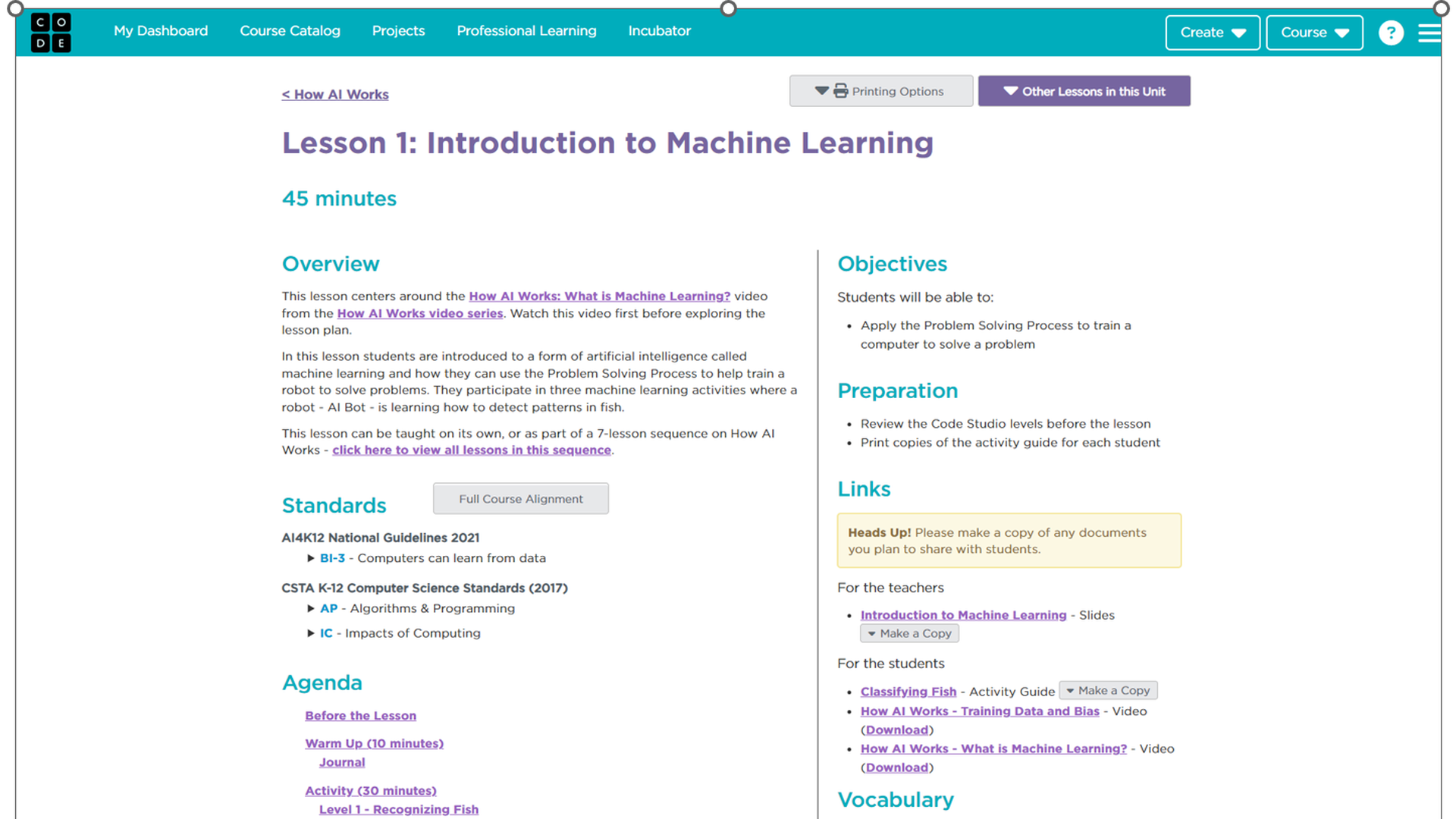 As teachers head back to the classroom for their first full year of post-ChatGPT reality, a new course aims to help them better understand the opportunities and challenges presented by generative AI.
Why it matters: Many teachers have deep interest in the technology that affects them and their students, but they often lack easy and accessible resources to stay up to speed with the evolving tools.
Driving the news: The "AI 101 for Teachers" courses were created in a partnership between the Khan Academy, Code.org, ETS (the folks behind the SAT and other standardized tests) and the International Society for Technology in Education.
The series kicks off with Code.org head Hadi Partovi and Khan Academy founder Sal Khan in a fireside chat discussing the issues facing K-12 teachers today.
That video is available today, while others in the series are coming next month and will cover the basics of AI, AI ethics and AI bias.
Code.org is also expanding it's "How AI Works" series to include discussions of computer vision, neural networks and bias.
The big picture: Educators are on the front lines of the generative AI revolution as tech-savvy students have been early adopters, often turning to ChatGPT to "help" with their homework.
Some schools were quick to ban the technology. Others see it as here to stay and are working to find ways to incorporate AI without letting students become reliant on a tool that does the work for them, without necessarily educating them.
Yes, but: Generative AI could potentially deliver a vision of personalized education as well as improve learning by aiding overburdened teachers. That's even more true in developing countries where there is a lack of teachers and schools.
What they're saying: "This is the year for AI in education," Code.org CEO Hadi Partovi told Axios.
"Surveys show that 44% of teenagers plan to use AI for their schoolwork, but our schools aren't prepared. My hope is that the high quality, free resources we're producing alongside other industry leaders will help support schools and teachers in integrating AI in their classrooms — not only to use AI but also to teach how it works."
"One of the key ways to capture the benefits of AI for education, while mitigating the risks, is providing folks with digital literacy around the topic," Sal Khan told Axios. "AI 101 For Teachers aims to start educators on this very important journey"
Go deeper: Sal Khan explains why GPT-4 is ready to be a tutor
Go deeper