Henrietta Lacks' family files 2nd lawsuit over harvesting of her cells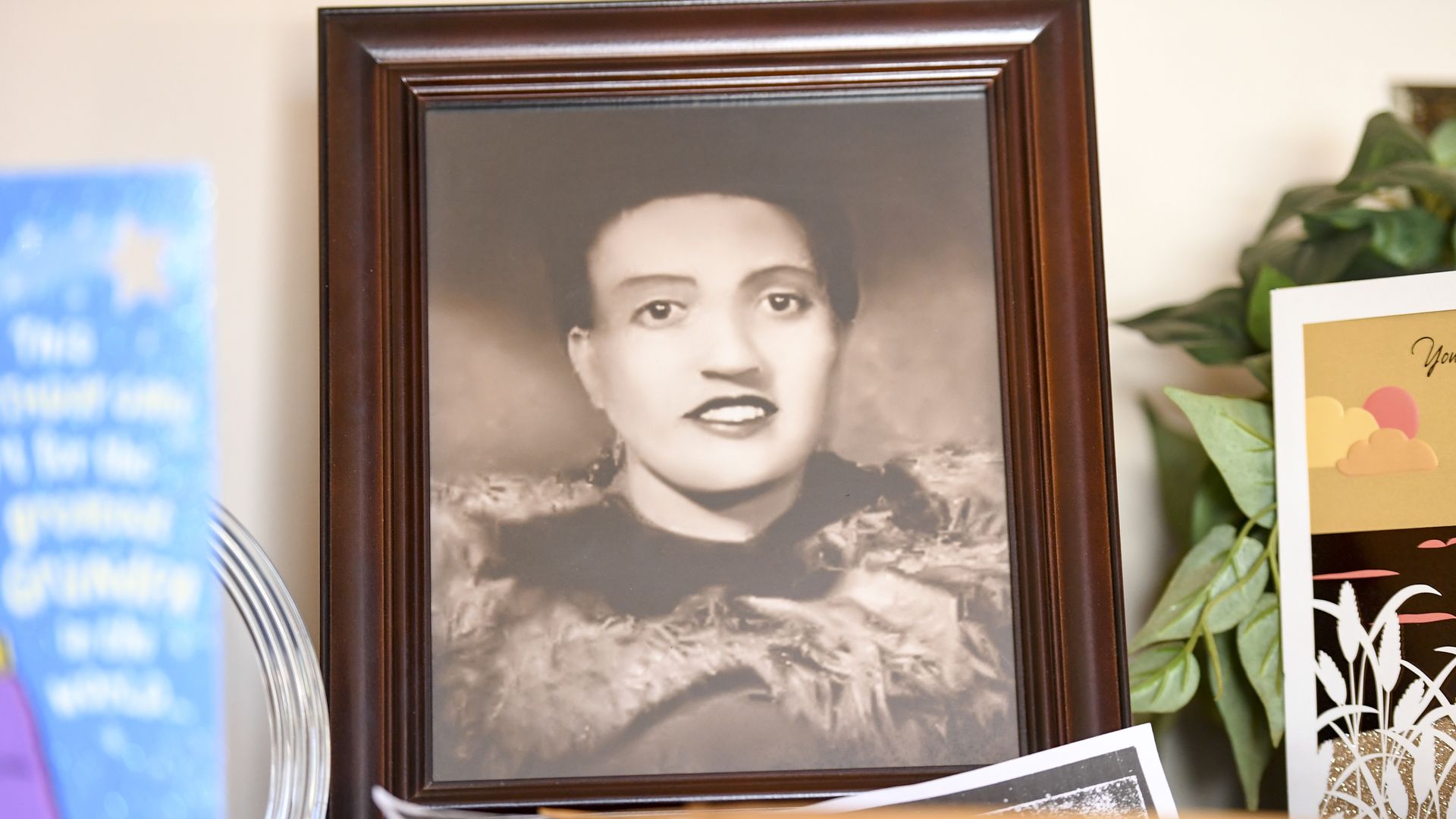 Henrietta Lacks' descendants accused a biopharmaceutical company in a lawsuit Thursday of unjustly profiting from the Black woman's tissue, which was harvested without her knowledge or consent and later used for medical breakthroughs.
State of play: The lawsuit, filed in Baltimore federal court against Ultragenyx Pharmaceutical, comes just over a week after her estate settled with another biotechnology firm it also accused of profiting from the harvesting of Lacks' cells when she was being treated for cervical cancer in the 1950s.
Driving the news: Legal firm Ben Crump Law, representing the estate, alleged in a statement that the Novato, California-based Ultragenyx "made a conscious choice to sell and mass produce" Lacks' tissue that doctors from Johns Hopkins Hospital in Baltimore harvested.
The allegations are similar to the 2021 lawsuit against Thermo Fisher Scientific, which was settled in Baltimore last week.
Zoom in: "The retrieval of her tissue is considered part of a conspiracy to harvest tissue for research from Black women without their knowledge or consent in racially segregated wards throughout the 1950s," per the statement from the firm of renowned civil rights attorney Ben Crump.
The statement noted the procedure rendered Lacks infertile, "but did nothing to stop the spread" of her cancer and she died in 1951 at the age of 31.
The big picture: Lacks' were the first human cells to be successfully cloned in a practice known as HeLa cells — named after the first two letters of her first and last names.
It has been used to develop the polio vaccine, genetic mapping and COVID-19 vaccines.
What they're saying: "Ultragenyx's choice to continue utilizing HeLa cells despite the cell line's origin and the concrete harm it inflicts on the Lacks family can only be understood as a choice to embrace a legacy of racial injustice embedded in the U.S. research and medical systems," Crump said.
"Like anyone else, Black people have the right to control their bodies. Just as Ultragenyx takes advantage of Henrietta Lacks' immortal cell line, they also take advantage of vulnerable individuals with rare illnesses by price gouging them for essential treatments."
Representatives for Ultragenyx did not immediately respond to Axios' request for comment.
Go deeper