Henrietta Lacks' estate settles lawsuit over use of her cells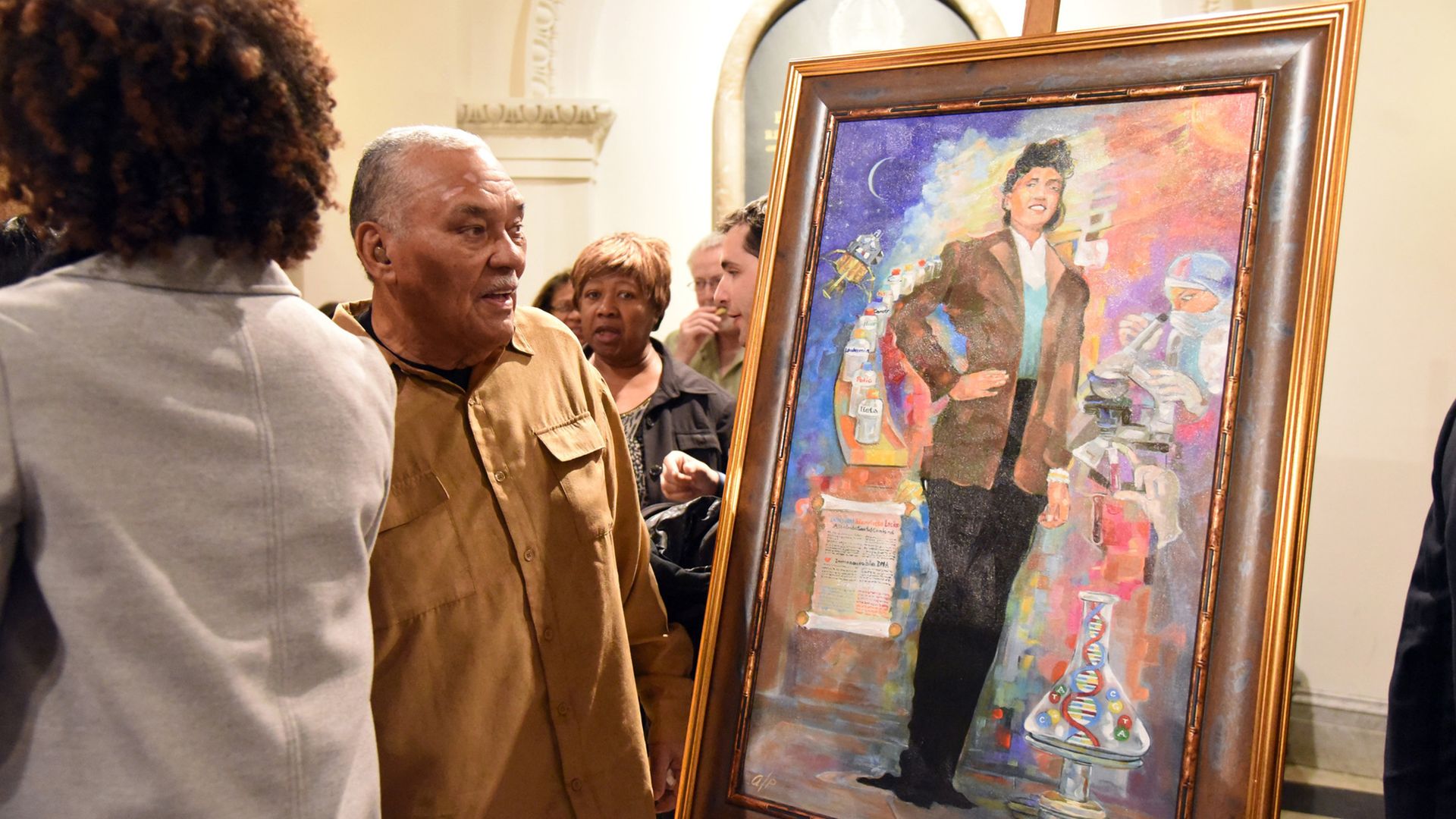 The estate of Henrietta Lacks settled a lawsuit against a biotechnology company that allegedly profited from cervical cells that were taken from her in the 1950s without her consent, her family's attorney said on Tuesday.
Why it matters: The cells, harvested when Lacks, a Black woman, was treated for cervical cancer, have allowed breakthroughs in modern medicine as the first immortal human cell line.
The lawsuit said Thermo Fisher Scientific exploited and profited off of the material, which was removed by doctors at Johns Hopkins Hospital.
Details: The terms of the agreement are confidential, per Ben Crump, the Lacks' family attorney.
The settlement was announced on what would have been Lacks' 103rd birthday.
"It is outrageous that this company would think that they have intellectual rights property to their grandmother's cells. Why is it they have intellectual rights to her cells and can benefit billions of dollars when her family, her flesh and blood, her Black children, get nothing?" Crump said in 2021.
Context: Lacks' family sued Thermo Fisher Scientific in 2021 over their use of cells from when Lacks was treated for cervical cancer.
The procedure rendered Lacks infertile. The hospital has previously said fewer guidelines surrounded informed consent at the time.
Years after Lacks died, it was revealed that her tissue was removed without her knowledge or consent.
The cells, known as HeLa cells, are "among the important scientific discoveries of the last century," according to Johns Hopkins. They have contributed to development in the polio vaccine, COVID-19 vaccine, leukemia studies and understanding of the AIDS virus.
Go deeper: Henrietta Lacks' estate sues biotech company over alleged use of stolen cells
Go deeper