Henrietta Lacks' estate sues biotech company over alleged use of stolen cells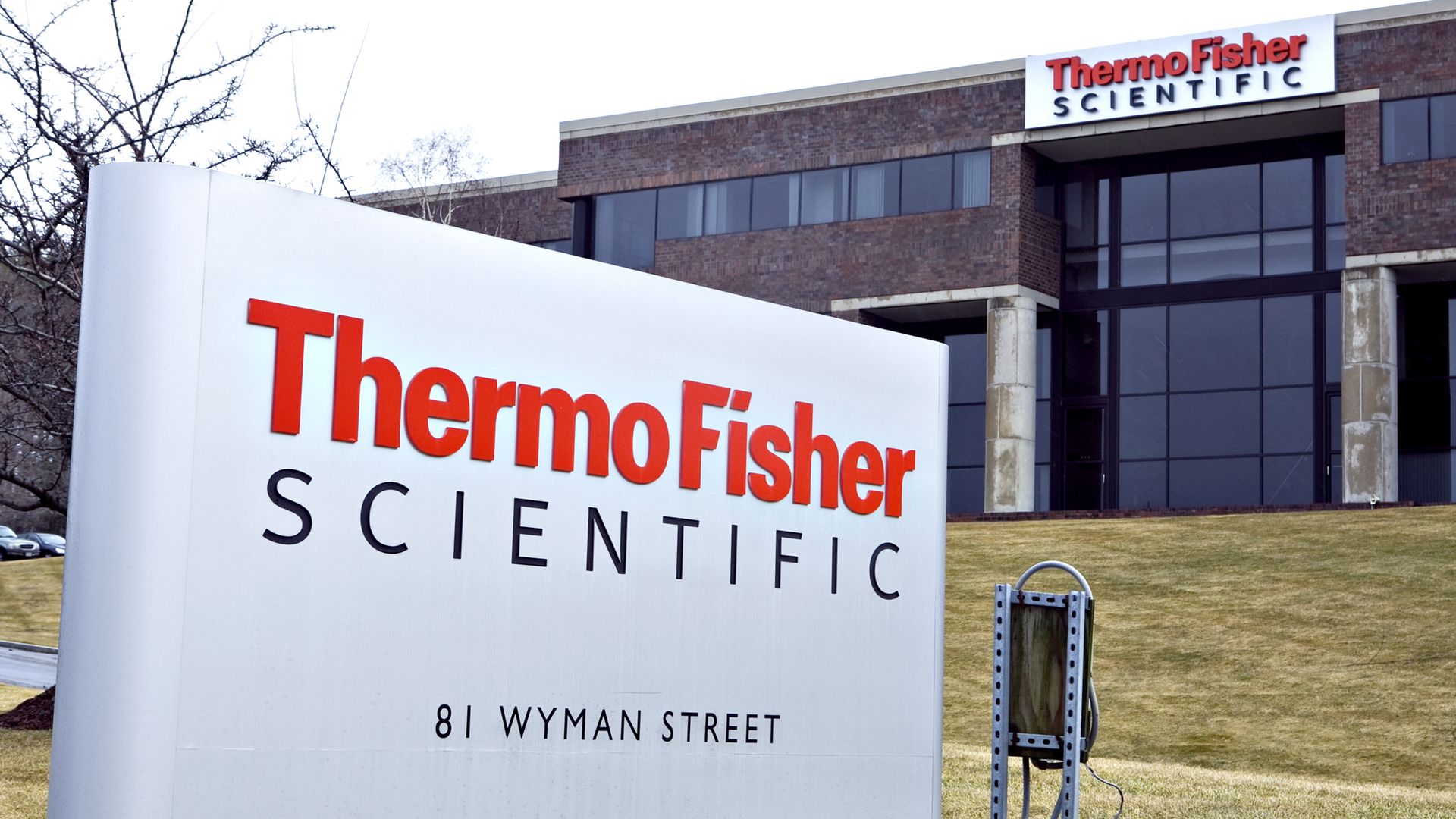 The estate of Henrietta Lacks announced a lawsuit against biotech company Thermo Fisher Scientific on Monday, alleging it exploits and profits off of stolen cellular tissue.
Why it matters: In the 1950s, Lacks was seeking treatment for cervical cancer at Johns Hopkins Hospital when white doctors harvested her tissue in a procedure that rendered her infertile. Doctors later used the tissue to successfully clone human cells for the first time, enabling innovations in modern medicine that now include gene mapping and COVID vaccines. That progress was marred by the revelation years later that the doctors had removed Lacks' tissue without her knowledge or consent.
Context: Though Johns Hopkins has acknowledged the events were a lapse in bioethical responsibility, it has maintained that there was little practice of obtaining informed consent in the 1950s.
The organization insists it has never sold or profited from the so-called HeLa cells, per AP.
However, the family's attorneys say Thermo Fisher Scientific and many other companies have patented ways to use the cells.
State of play: The lawsuit accuses Thermo Fisher Scientific of consciously continuing to sell and produce Lacks' cells, called HeLa cells, even after their origin became widespread knowledge.
Lacks' estate is asking the court to order the biotech company to "disgorge the full amount of its net profits obtained by commercializing the HeLa cell line to the Estate of Henrietta Lacks."
The suit also wants Thermo Fisher Scientific to permanently halt its use of HeLa cells without the estate's permission.
What they're saying: Ben Crump, an attorney for the Lacks family, called Thermo Fisher Scientific's actions "genetic racism."
"It is outrageous that this company would think that they have intellectual rights property to their grandmother's cells. Why is it they have intellectual rights to her cells and can benefit billions of dollars when her family, her flesh and blood, her Black children, get nothing?" Crump said Monday at a news conference.
"Black people have the right to control their bodies," he said in a separate statement. "And yet Thermo Fisher Scientific treats Henrietta Lacks' living cells as chattel to be bought and sold."
Thermo Fisher Scientific did not immediately respond to a request for comment.
Between the lines: The nonconsensual procedures conducted on Lacks and other Black women served to reinforce Black Americans' distrust of health care systems.
The suit alleges that Lacks was targeted by an established practice among Johns Hopkins doctors and researchers in the 1950s to harvested cervical tissue from Black cervical cancer patients without their knowledge.
It's one of the countless cases of white doctors denying Black women bodily autonomy in pursuits of scientific progress.
What to watch: The attorneys hinted that there will be similar lawsuits against other companies.
Go deeper