Ukraine slaps Bacardi with war sponsor label over Russian business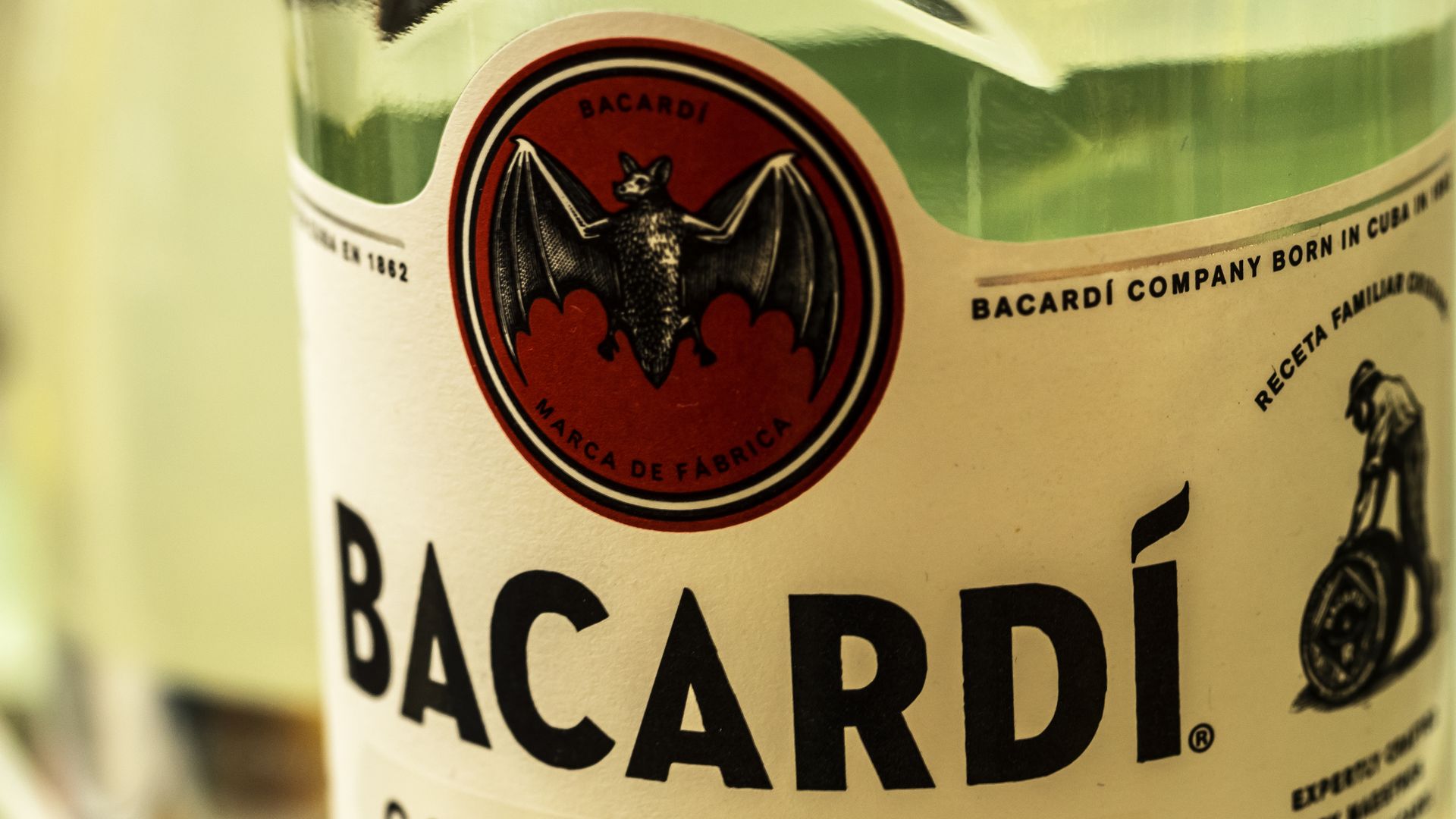 Ukraine's corruption prevention agency on Thursday added Bacardi to its list of international war sponsors, arguing that the liquor company is expanding its business in Russia as the invasion wears on.
Why it matters: Ukrainian authorities say Bacardi, the world's largest privately held liquor company, has scored billions more in profits as other booze brands have stopped doing business in Russia.
Bacardi's millions in subsequent tax payments have helped pad Russia's coffers as its widely condemned war in Ukraine drags on, authorities said.
Representatives for Bacardi did not immediately respond to Axios' request for comment.
Zoom in: With less competition in the Russian alcohol market, Bacardi's Russian division "imported goods worth $169 million during the year of the war in Ukraine," the National Agency on Corruption Prevention said in a statement Thursday.
The statement said Bacardi Rus' net profits spiked to 4.7 billion rubles last year — 206.5% more than the year before.
As a result, the company paid Russia more than $12 million in income tax, according to the statement.
"Bacardi Limited continues to pay significant taxes to the budget of Russia, support its economy and sponsor aggression against Ukraine," the statement said.
The big picture: The anti-corruption agency's decision comes two days after a Wall Street Journal story detailed how Bacardi's business in Russia has grown as other liquor companies have made costly exits.
Bacardi, famous for its namesake rum, initially paused exports to Russia in response to the invasion, the WSJ reported.
Since then, however, business has resumed — and the company is hiring new staff.
The company — which also owns the Grey Goose vodka brand — says on its website that it has "committed USD 1 million to Red Cross and Mercy Corps to support humanitarian efforts on the ground" in Ukraine.
Go deeper: Zelensky says war is "returning" to Russia after Moscow drone attack
Go deeper