Focus groups: "Indictment confusion" hits Michigan swing voters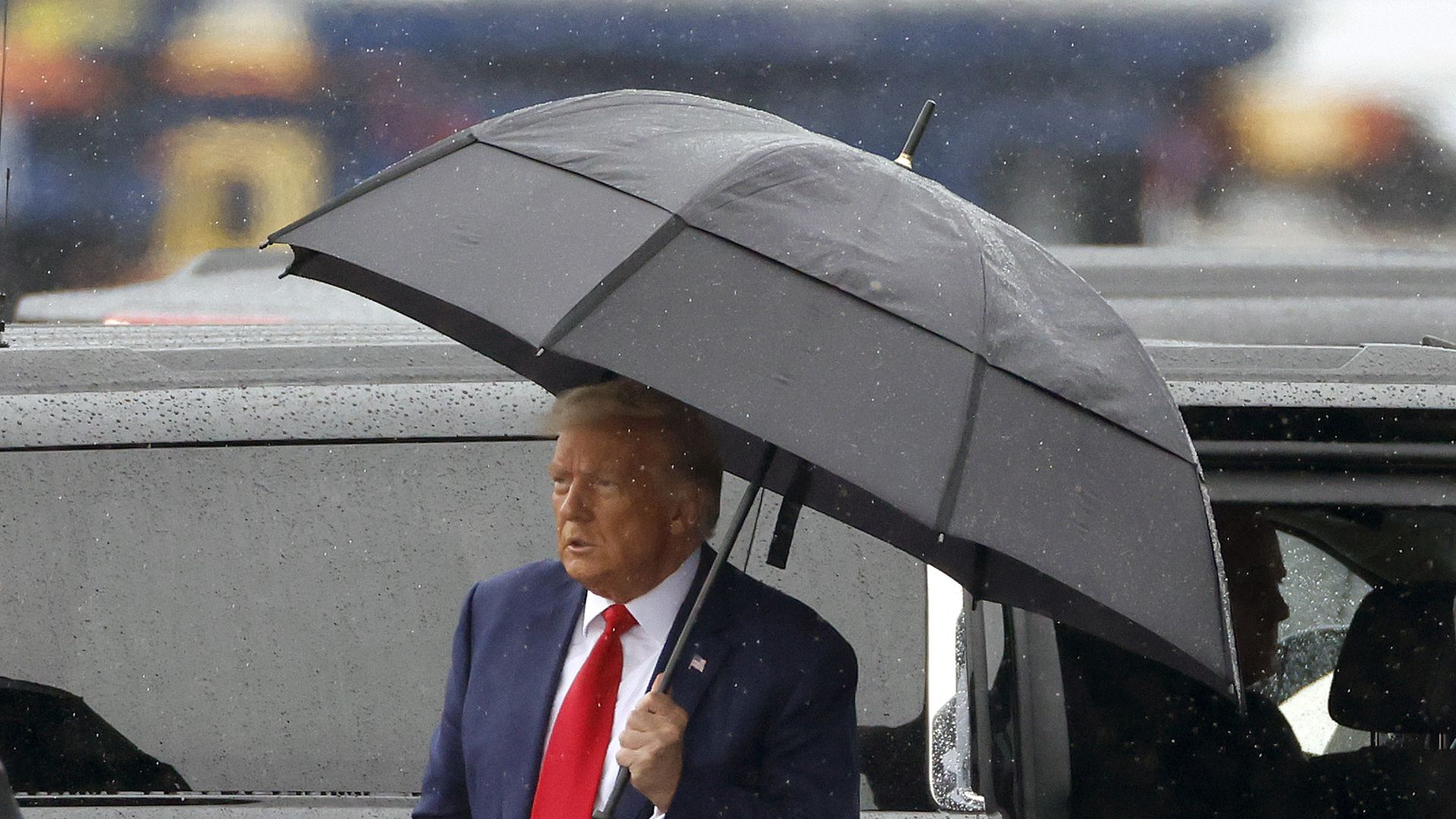 Some Michigan swing voters aren't very tuned in to former President Trump's legal woes, and they think there's a reasonable chance he will win the election, according to our latest Engagious/Sago focus groups.
Why it matters: "Several swing voters appear to be suffering from 'indictment confusion,'" said Rich Thau, president of Engagious, who moderated the focus groups.
"They mistakenly thought [District Attorney] Fani Willis had already indicted [Trump] in Georgia, while they had no clue [special counsel] Jack Smith indicted him again just last week," Thau added.
Axios sat in on two online focus groups Tuesday night with 13 Michiganders who voted for Trump in 2016 and President Biden in 2020. Five identify as independent, five as Republicans and three as Democrats.
Although a focus group is not a statistically significant sample like a poll, the responses show how some voters are thinking and talking about current events.
The big picture: Although some of these voters remain uncertain about supporting President Biden next year, most are sure that backing Trump would involve carrying too much legal baggage into another presidency.
The economy, abortion rights and foreign policy are grabbing the attention of former Trump supporters more than the details of his third indictment over alleged efforts to overturn the 2020 election.
Between the lines: The public's interest in Trump's legal drama is declining with each subsequent indictment, according to recent data pulled across television, social media and search activity.
"There's so many," said Brian C.
"Thought it was about the whole Stormy Daniels scandal where he gave her $185,000 or something and falsified documents," said Dixie T.
What they're saying: Despite a majority of participants expressing no interest in backing Trump so far, most believe there is a reasonable likelihood he will become president again mostly because of the loyalty of his base.
"America seems to really love the reality show. The more sensational it is, the bigger it is," said Chauntay G.
"Unless they can throw him in jail, somehow his people are going to vote for him," Paul C. said.
Lynn J. noted that many Trump supporters consume news that only covers the former president favorably. They "are going to believe everything that he says and will vote for him regardless," she said.
Brian C. believes many Americans feel that Biden has failed to fulfill a campaign promise. "Biden hasn't unified the country, basically, and it takes a special person to do that and he's not that person," he said.
The bottom line: With more than half his term behind him, some participants said Biden has yet to clearly articulate how he has made America better since defeating Trump.
"It just seems that other problems are being looked at and not necessarily here in the United States," Sonya S. said. "And just for me, there were so many things that were supposed to happen that it just seemed that it went completely in another direction."
Go deeper