Iran moves 5 imprisoned Americans to house arrest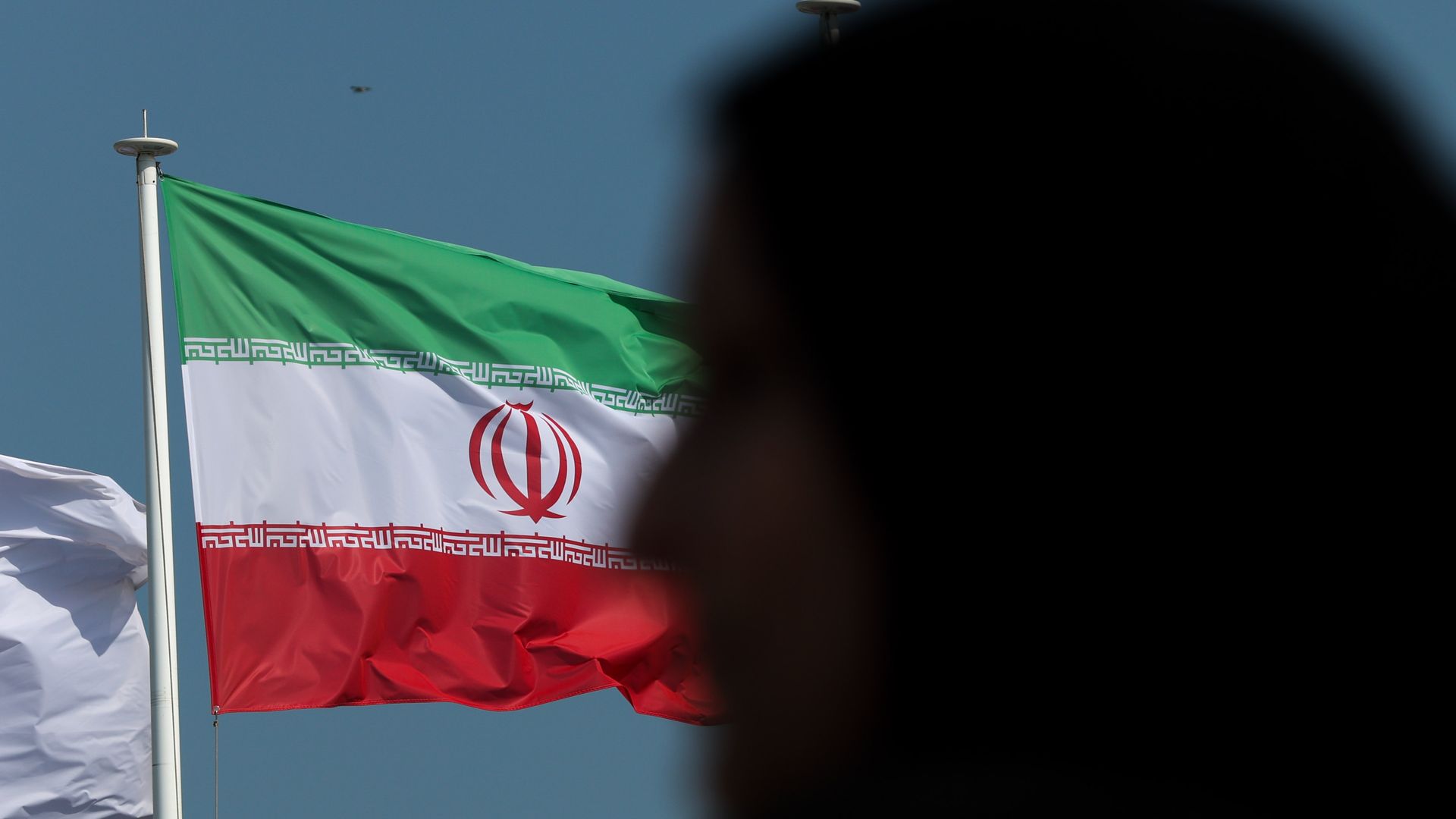 Iran has released five Americans from prison and placed them on house arrest, the White House confirmed Thursday, saying that "negotiations for their eventual release remain ongoing and are delicate."
The big picture: Those placed on house arrest include two unidentified Americans and Siamak Namazi, Morad Tahbaz and Emad Shargi, who have each spent several years in an Iranian prison.
Namazi, Tahbaz, Shargi and one of the unidentified Americans were released from Iran's Evin prison and are expected to be held at a hotel under guard by Iranian officials under house arrest, according to Jared Genser, Namazi's lawyer.
It's unclear whether the fifth is also being held with the others.
Catch up quick: The State Department has declared three of the Iranian Americans — Namazi, Shargi and Tahbaz — wrongfully detained.
Namazi, a businessman, has been detained in Iran since 2016 after he was convicted of espionage-related charges, per Reuters.
Tahbaz, an environmentalist who is also a British citizen, was sentenced to 10 years in prison in 2018.
Shargi was also sentenced to 10 years in 2020 on espionage charges.
What they're saying: National Security Council Spokesperson Adrienne Watson said in a statement on Thursday that negotiations for their eventual release are "delicate" and ongoing.
"While this is an encouraging step, these U.S. citizens - Siamak Namazi, Morad Tahbaz, Emad Shargi, and two Americans who at this time wish to remain private - should have never been detained in the first place," Watson said.
Babak Namazi, Siamak's brother, also welcomed the news in a statement.
"We are grateful that Siamak and the other Americans in Iran are out of Evin Prison and under house arrest," he said. "While this is a positive change, we will not rest until Siamak and others are back home."
Between the lines: It's unclear if the move to house release signals Iran may be close to releasing the Americans.
Iranian state media for months has reported that a U.S.-Iran prisoner swap may soon be possible, but the Biden administration said Thursday it could not provide details about "efforts to secure their freedom."
The big picture: The New York Times reported Thursday that the U.S. and Iran have reached an agreement for the release of the five Americans in exchange for several Iranians in prison for violating sanctions on Iran.
As part of the deal, per the Times, the U.S. will transfer nearly $6 billion of Iranian assets held in South Korea into an account in the central bank of Qatar.
The account will be controlled by Qatar, and Iran will only be able to access the funds to pay for humanitarian aid like medicine and food, according to the Times, which cited several people familiar with the deal.
The Korea Economic Daily also reported on Tuesday that South Korea and the U.S. are discussing ways to release $7 billion in Iranian funds held in South Korea. The funds are a South Korean debt for oil imports from Iran.
Go deeper: Scoop: Bibi wants security agreement from Biden on deterring Iran as part of mega Saudi deal
Go deeper