Three Latinos on how hip-hop shaped their lives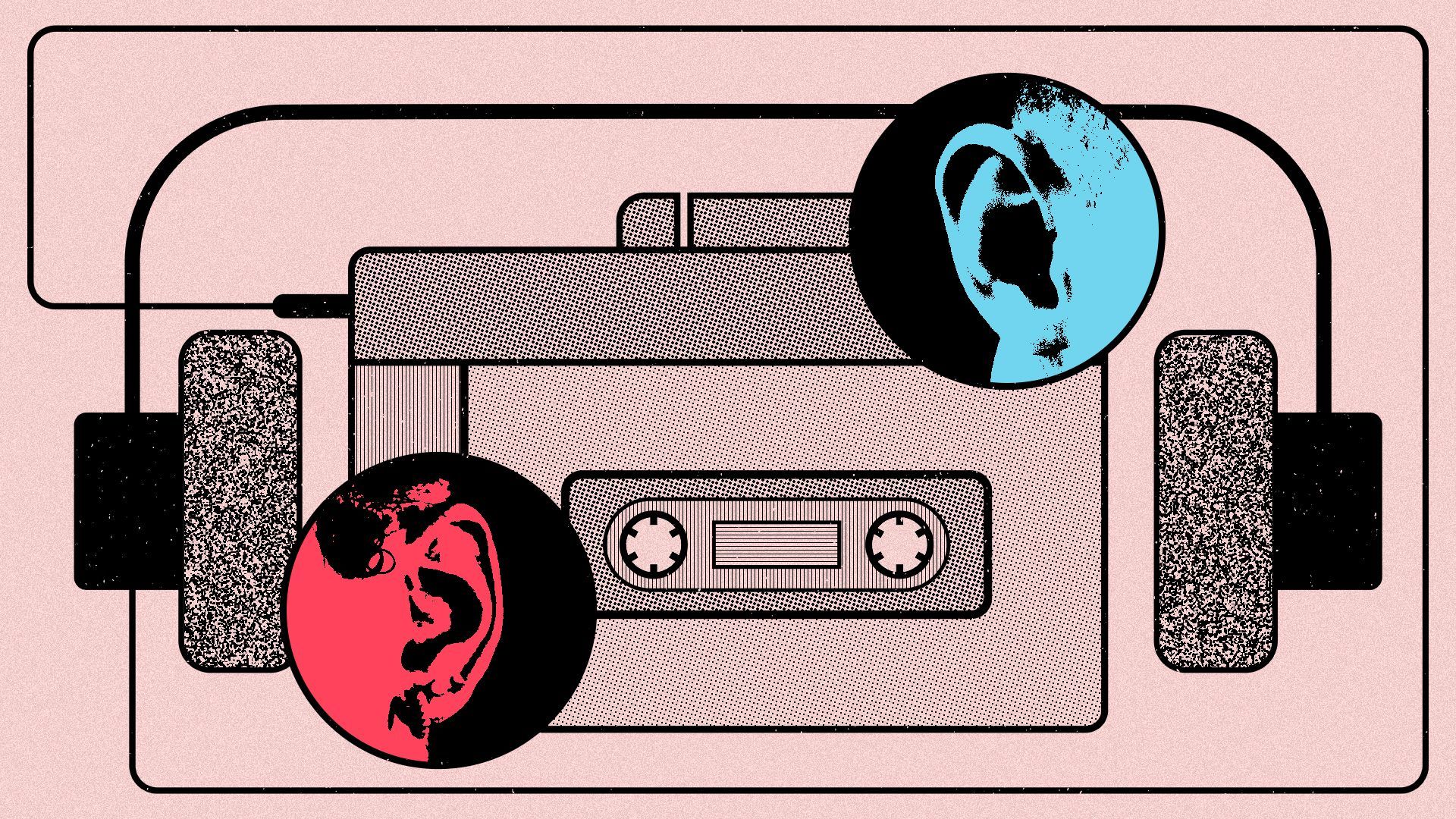 For many Latinos, hip-hop has shaped not only their musical preferences and style, but also their way of life.
What they're saying: "Hip-hop was my first genre, unique to me. My friends and family were not into it, nor was it a popular music in my country and hometown. I liked being an outlier," says Max Rivera, who lives in New York, via email. Rivera is from Honduras.
"Hip-hop got me into this part of American culture, as an immigrant and comfortable rebel — it resonated with me," he tells Axios Latino. "Today it represents a big part of my identity both personal and professional as I pursued ways to work in areas that involve hip-hop music."
John Cordero, author of "The History of Miami Hip-Hop," recalls the first time he was exposed to the culture, at a showing of "Beat Street," the 1984 film about New York City hip-hop culture in the 1980s. Cordero was visiting Miami from Venezuela, where he was born.
As a teen, he was deeply influenced by artists who rapped about "knowledge of self," often described as the fifth element of hip-hop, or a political consciousness meant to empower people from oppressed groups.
"It was about being smart, going to the library. All these things were being promoted, so that was a big influence on me, especially at that age when you're coming into your own," Cordero says.
Jesús Triviño Alarcón, a former hip-hop journalist and now an executive for the music streaming service Tidal, says hip-hop completely shaped who he is.
"It wasn't until A Tribe Called Quest and Wu-Tang and Cypress Hill, all those artists and groups, that I felt like I fully identified with because they were speaking to things that I was seeing on the daily in Brooklyn," Alarcón says.
He consumed hip-hop media ferociously and noticed that many journalists on the beat had Hispanic names. It was the first time he felt he could write about hip-hop for a living.
"That changed my life forever, clearly, even though it put me on a different path and people thought I was crazy."
Subscribe to Axios Latino to get vital news about Latinos and Latin America, delivered to your inbox on Tuesdays and Thursdays.
Go deeper