Suspended Texas AG Ken Paxton wants articles of impeachment dismissed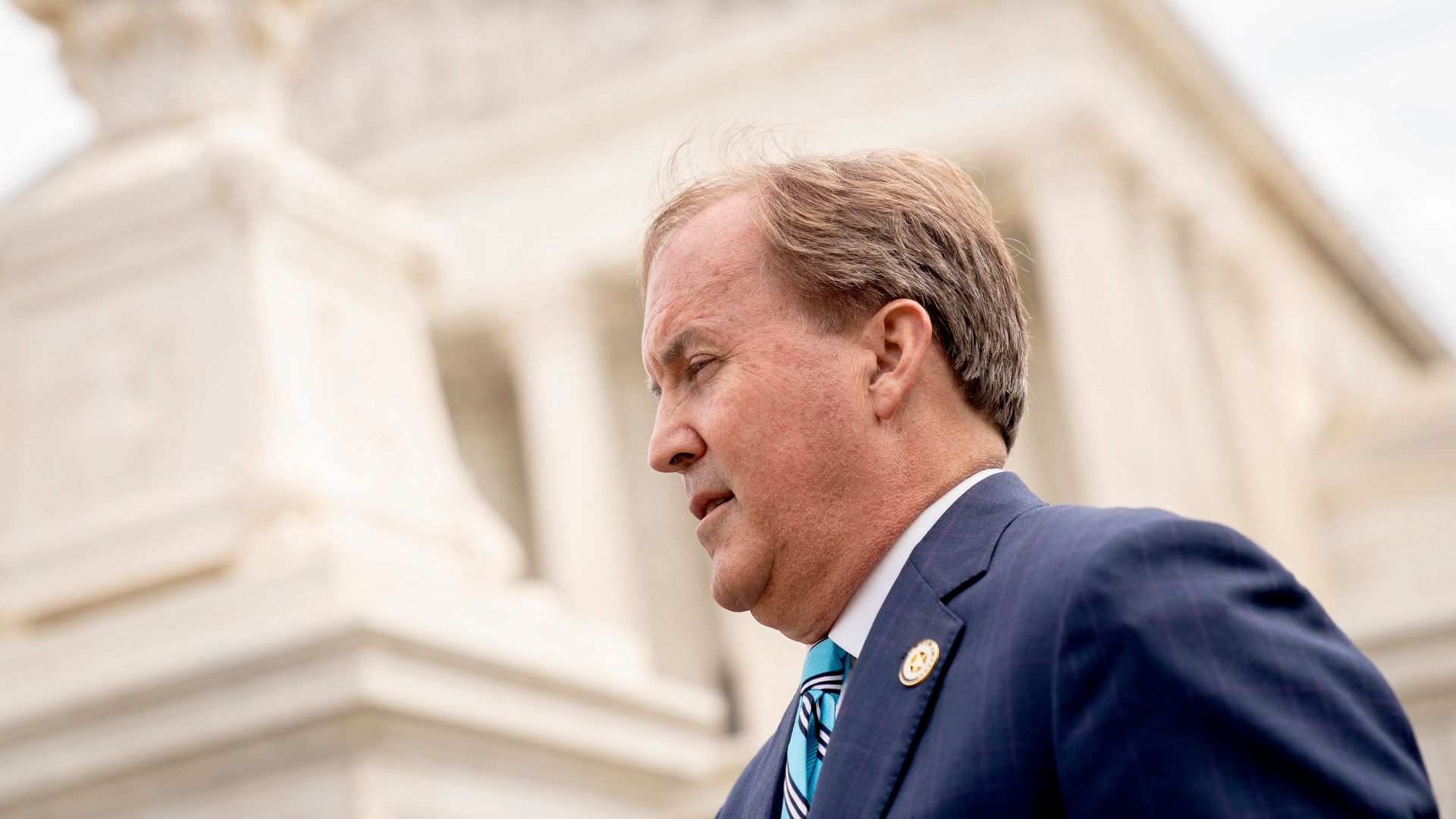 Attorneys for suspended Texas Attorney General Ken Paxton are seeking to have all the articles of impeachment against him dismissed ahead of his state Senate trial next month.
Why it matters: Paxton faces 20 articles of impeachment. The trial will determine whether he is permanently removed from office.
Catch up fast: A Republican from McKinney, Paxton was re-elected twice, despite being indicted in 2015 on felony securities fraud charges. His long-delayed trial will have to wait until after his impeachment trial, defense attorneys and prosecutors agreed last week.
The Sept. 5 impeachment trial will address separate claims that Paxton illegally used his office to benefit an Austin real estate developer and fired some of the top deputies who reported him to the FBI and other agencies.
The articles of impeachment against him include bribery, obstruction of justice and abuse of public trust.
Paxton has denied any wrongdoing in the Senate case and in the securities fraud case.
The latest: Paxton's defense team has filed more than two dozen motions since early July, including several motions this month to dismiss the impeachment articles.
Court filings from July 31 ask for 19 of the 20 articles of impeachment to be dismissed, saying voters' decision to re-elect Paxton in November 2022 despite allegations of misconduct "should be the end of the matter."
His defense team also cited the Texas Government Code, stating that he can't be removed from office based on alleged misconduct that occurred before his current term, which started in January.
Motions filed over the weekend divide the articles into multiple requests for dismissal, including the single article that wasn't included in the July 31 filing.
Between the lines: Both sides are currently under a wide-ranging gag order that restricts public commentary but allows them to recite information from public records "without comment."
Paxton's legal team appears to be leaning on that provision to rally support for Paxton by issuing news releases for new court filings and appearing on a Dallas radio station last week to read passages from filings made on his behalf, the Texas Tribune reports.
What's next: The trial rules state that Senate members eligible to serve as jurors will have to vote "without debate or comment" on motions that could result in the dismissal of any articles of impeachment.
All pretrial motions will have to be resolved.
Go deeper