AMC hoping to avoid bankruptcy with smash success of "Barbenheimer"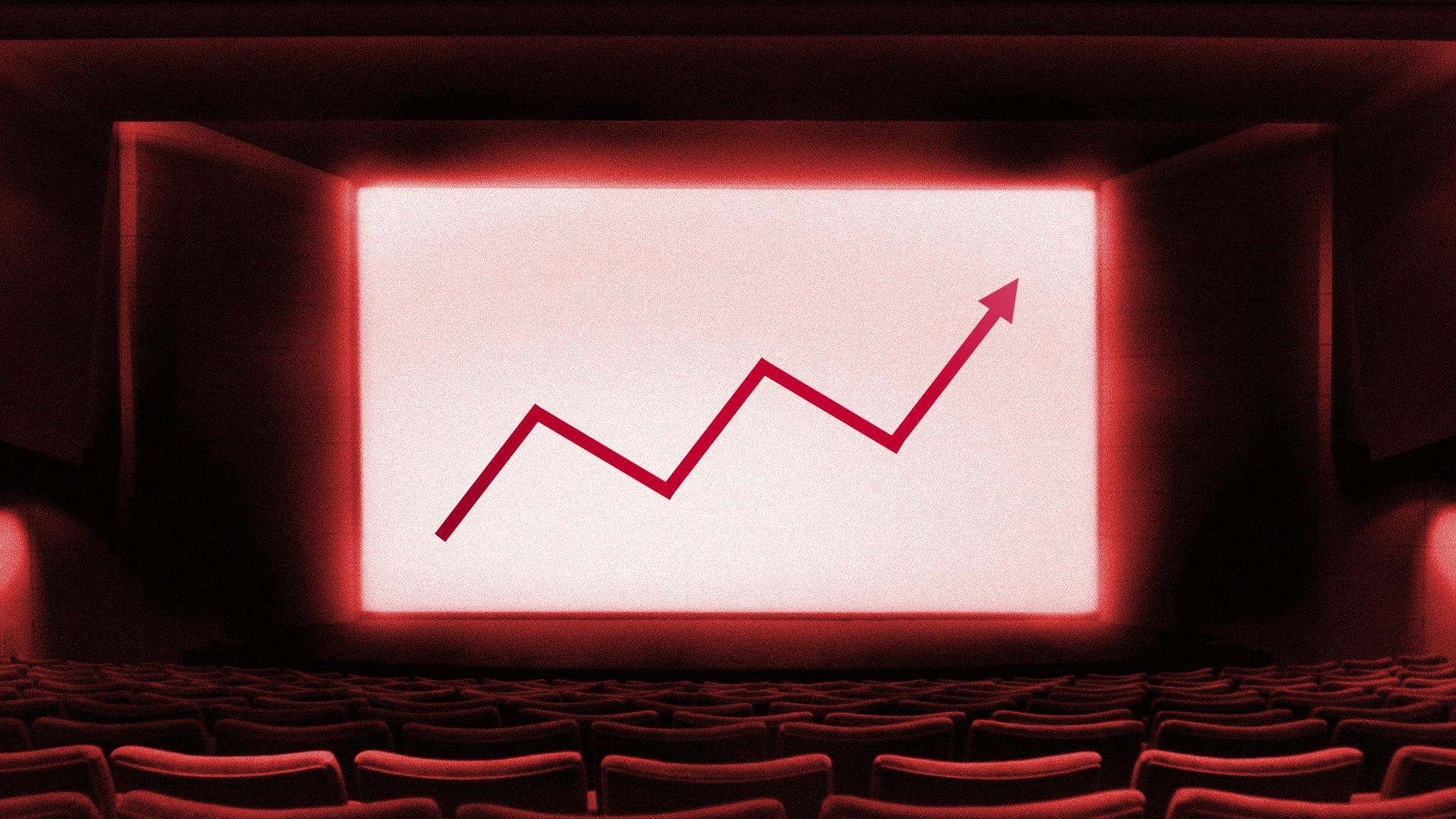 "Barbenheimer" buzz is fueling hopes that AMC Entertainment can avoid bankruptcy, but the company warned Tuesday that it's still on shaky ground.
Why it matters: The movie industry was on the verge of collapse during the pandemic, but the smash success of "Barbie" and "Oppenheimer" has given the business a second wind that may or may not last.
Driving the news: AMC on Tuesday reported a jump in revenue and a small profit for the second quarter, which didn't even include the boost it got from the hit movies released in July.
But CEO Adam Aron warned in a statement that the company still faces "real and potentially severe liquidity hurdles on the horizon that we will need to overcome."
State of play: Greta Gerwig's "Barbie" surpassed $1 billion in global box office in recent days, while Christopher Nolan's "Oppenheimer" topped half a billion.
"Mission Impossible: Dead Reckoning Part One" and "Sound of Freedom" also brought in moviegoers.
Together, these films powered AMC to "an explosive start" to the third quarter, making July its highest-ever month of revenue, Aron said.
Threat level: AMC racked up a ton of debt trying to survive the pandemic — it had $4.8 billion in long-term debt at the end of Q2.
The bonds that are in line to get paid back first if AMC files for bankruptcy are trading at just 69 cents on the dollar, though that's up from 51 at the start of the year, according to MarketAxess' Bondticker.
Translation: The bond market's still doubtful that the bonds will be paid back in full — which, in a bankruptcy, would have to happen before the shareholders get a penny.
The big question: Will the Hollywood writers and actors strikes squelch the pipeline of movies that AMC needs to continue its budding comeback?
What's next: If AMC ends up in bankruptcy, that doesn't necessarily spell its demise.
Regal Cinemas owner Cineworld filed for bankruptcy protection in 2022 but emerged from bankruptcy last week after cutting billions in debt.
Go deeper