Severe storms batter eastern and southern U.S., killing two people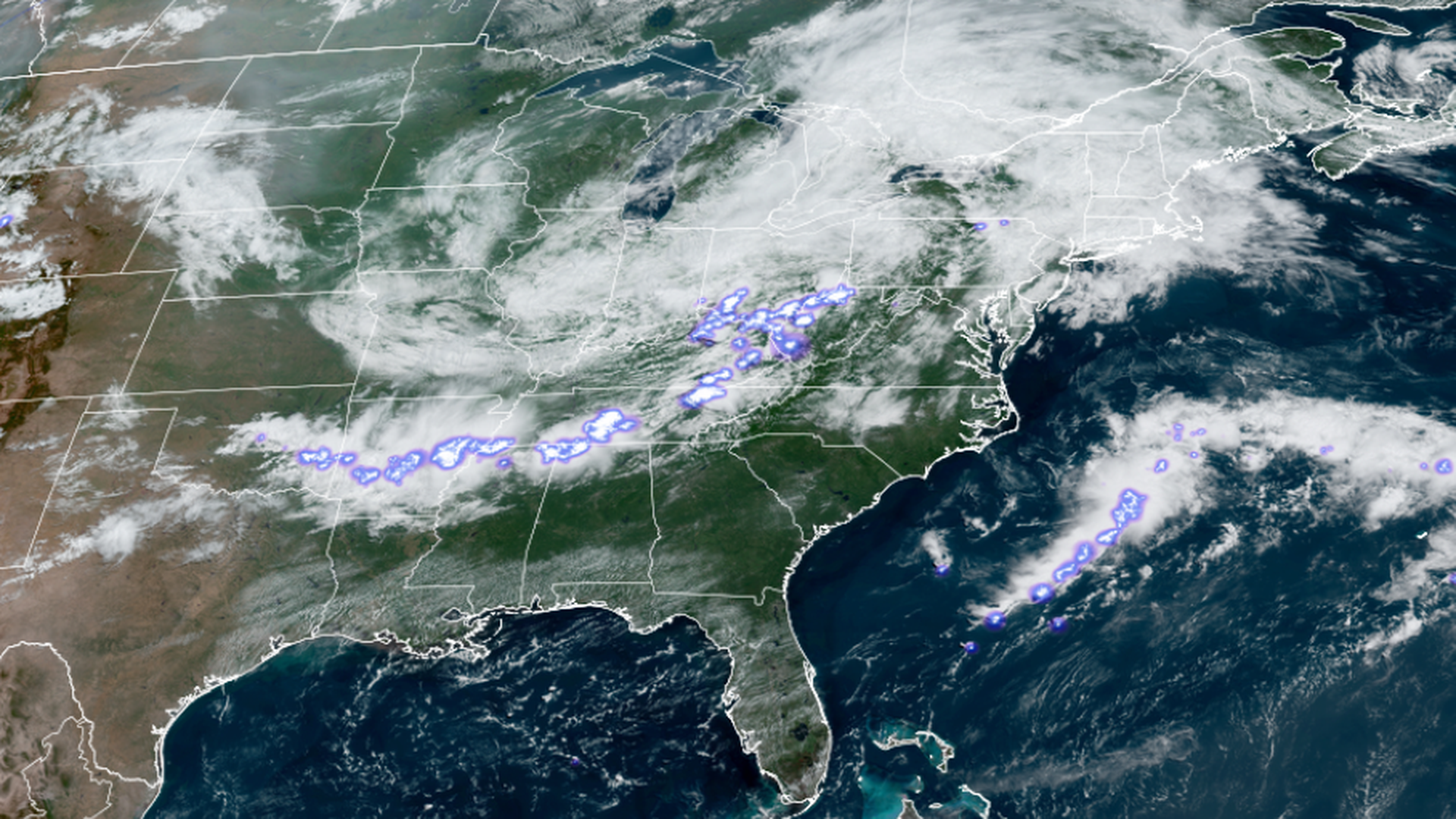 Severe storms swept across much of the eastern and southern U.S. overnight, bringing heavy rain, damaging winds and large hail to several states, per the National Oceanic and Atmospheric Administration.
The big picture: At least two people died from the storms, while downed trees and power lines left thousands of homes across the area without power on Tuesday morning.
The storms caused thousands of flight cancelations, including at major air traffic hubs in New York, D.C. and Georgia.
By the numbers: More than 1,700 U.S. flights were canceled and roughly 9,000 others were delayed on Monday, per FlightAware.
Meanwhile, more than 80,000 customers in Pennsylvania remained without power as of late Tuesday morning, according to poweroutage.us.
Hundreds of thousands of people across North Carolina, Maryland, Georgia and Tennessee were also dealing with outages.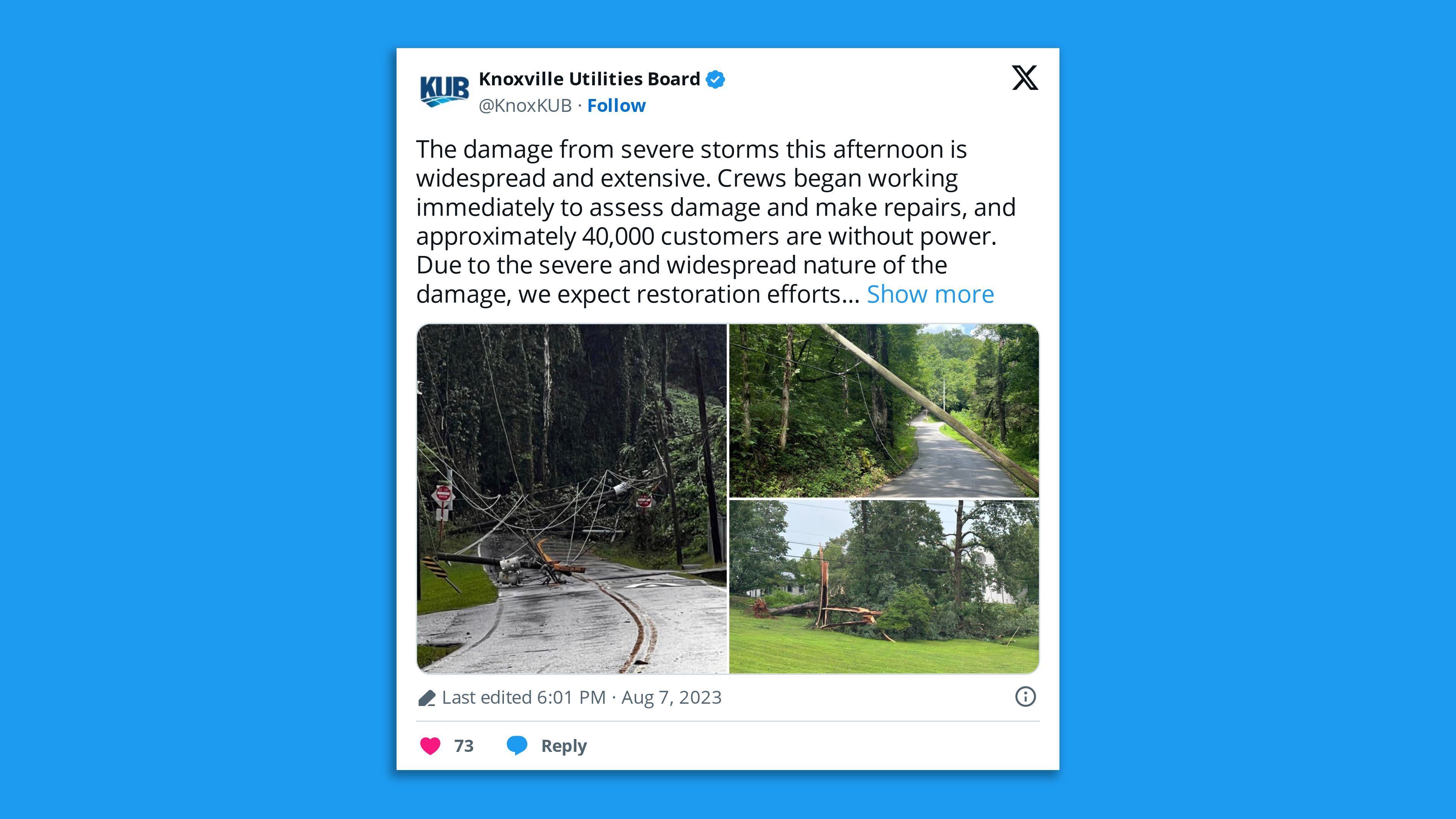 Zoom in: Authorities in Florence, Ala., said a 28-year-old man died in a lightning strike. In Anderson County, S.C, a 15-year-old died after a tree fell on him, local officials said.
Maryland State Police tweeted on Monday night that first responders had rescued people from 34 trapped vehicles as storms downed power poles.
Cambridge Police told NBC News late Monday that flooding in the area led to more than a dozen rescues as officials closed streets.
Threat level: The NWS issued tornado watches and warnings over parts of D.C., Maryland, Pennsylvania and West Virginia on Monday evening. Tornado watches and warnings were also declared for parts of New York and South Carolina.
More than one million people were under flood watches or warnings, nearly 186,000 others were under tornado watches and an additional 197,000 were under severe thunderstorm watches late Monday.
No tornadoes in the east or southeast were reported to NOAA on Monday, but it did receive more than 1,000 high wind reports and 160 hail reports.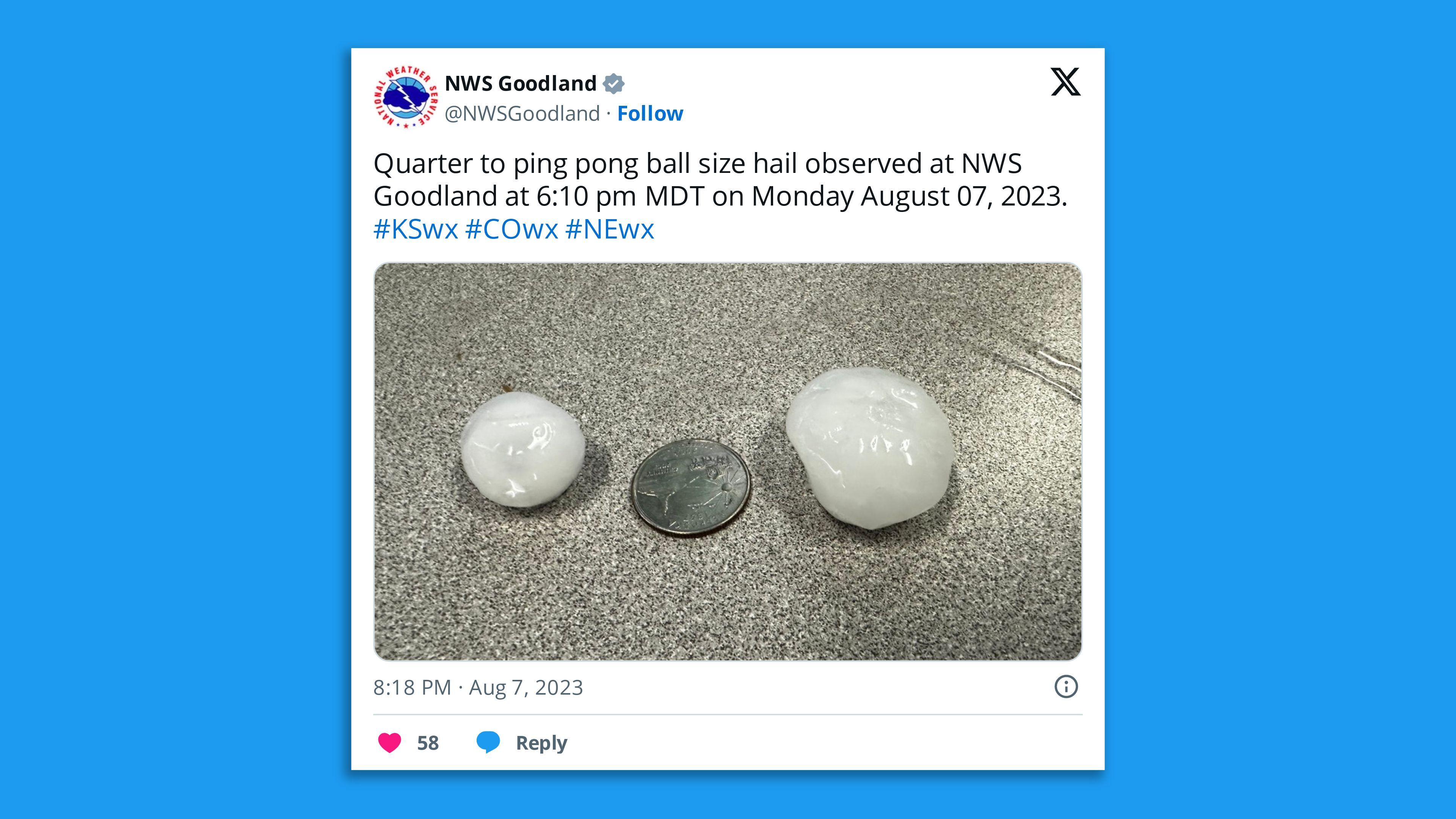 Of note: The NWS declared a rare moderate, or a level 4 out of 5, risk of severe weather for parts of the Mid-Atlantic region Monday morning, including Washington, D.C., Baltimore and Roanoke.
It was the first moderate risk for severe weather for the D.C.-Baltimore area in at least 10 years, meaning widespread damaging wind gusts were likely and intense thunderstorms and tornadoes were possible.
A major swath of the east, from northern Alabama into southern New York, faced an enhanced risk of severe weather, including Atlanta, Charlotte, Richmond and Philadelphia.
Zoom out: More than 67 million people across the southern U.S. were under heat alerts on Tuesday, as the NWS warned that the prolonged, dangerous heat wave would continue across the southern states — with more record highs expected through the week.
Context: Climate change is causing both heat waves and extreme precipitation events to be more intense and frequent.
Go deeper: Historic glacial flooding in Alaska triggers evacuations
Editor's note: This story has been updated with additional details throughout.
Go deeper